Cruising

Holiday
No-Fly Venice Simplon-Orient-Express & Cunard Escape
Includes Hotel Stays in Lake Garda and Florence
Exclusive to Imagine Cruising | Limited Availability | Luxury Venice Simplon-Orient-Express Rail Journey

Get the full experience...
Glide through the glorious Swiss Alps on board the Venice Simplon-Orient-Express and enjoy romantic Italian hotel stays, before voyaging home on board Queen Victoria.
Settle in for this once-in-a-lifetime rail journey from London to Verona in the wood-panelled elegance of the train's interior. As the pastoral beauty of France passes by and the Alps loom into view, you'll find yourself among scenery that truly befits this world-famous train. Disembarking in Verona, you'll transfer to Lake Garda to enjoy five nights of unparalleled waterside splendour. After exploring the lake's islands and surrounding villages, where quaint houses in pastel shades cluster at the foot of jagged cliffs, you'll discover the Renaissance treasures of Florence in the heart of the rolling Tuscan hills. You'll transfer to Rome and embark Queen Victoria, sailing in understated luxury to Sardinia, Malaga and the imposing Rock of Gibraltar before returning to Southampton.
Package Includes
2 day full-board luxury Venice Simplon-Orient-Express train journey from London to Verona
5 night hotel stay in Lake Garda
1 night hotel stay in Florence
7 night full-board cruise on board Queen Victoria
Up to $270 FREE on board credit per cabin
All hotel stays include breakfast
All transfers
ATOL protected
At a glance

Prices from
Inside
Price based on 06 Jun 2021 departure
Outside
Price based on 06 Jun 2021 departure
Balcony
Price based on 06 Jun 2021 departure
Grill Suite
Price based on 06 Jun 2021 departure
Here to help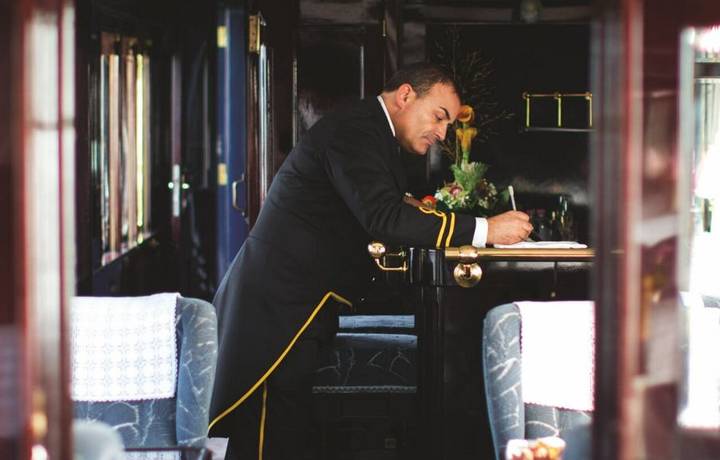 London
- Embark Venice Simplon-Orient-Express
VIP rail travel doesn't come any more prestigious than the much-loved Venice Simplon-Orient-Express overnight service across mainland Europe, immortalised by Agatha Christie and perhaps the continent's ultimate luxury treat. The Art Deco-styled carriage interiors, liveried staff and gourmet meals work seamlessly together, putting on a 1920s-era dining experience par excellence before you head to the bar car to enjoy cocktails and champagne with your fellow travellers - finally retiring to your room to slip into luxury linen and be gently rocked to sleep.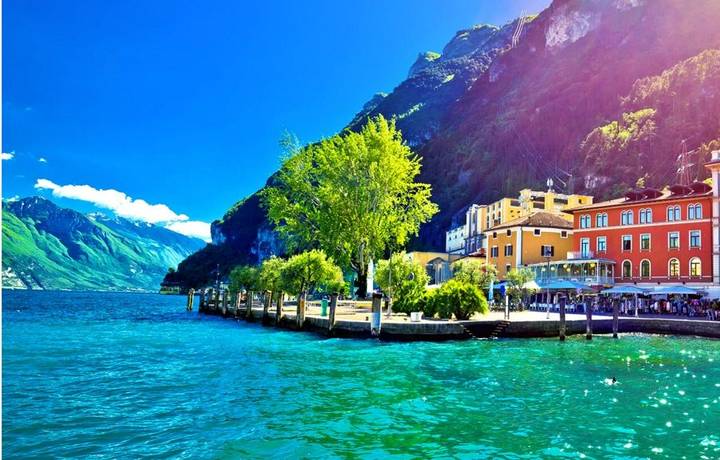 Verona
- Disembark Venice Simplon-Orient-Express and Lake Garda Hotel Stay
After disembarking in Verona, you'll transfer to Lake Garda for a five night hotel stay. Take a walk along the lake's edge and work up an appetite, then gorge on Italy's famous cuisine in a waterside restaurant. To the soothing sound of water lapping against shore, admire the peaks of the surrounding mountains that are reflected in the lake's mirror-smooth waters. You could even take a cable car to the top of nearby Monte Baldo and breathe in the crisp Alpine air.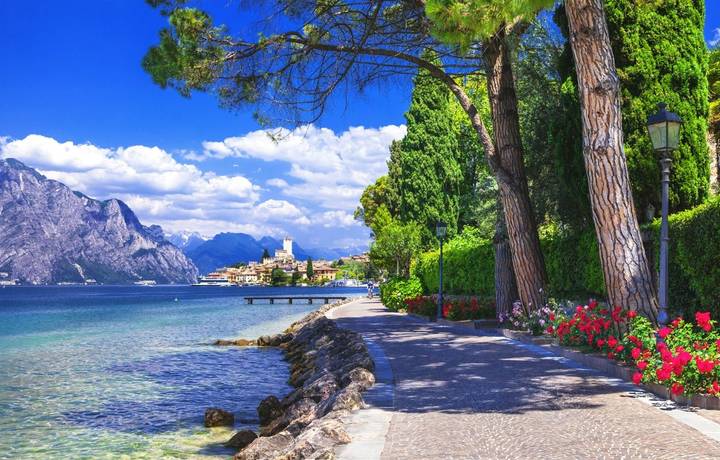 DAY 3 - 6
| 8 - 11 Jun 2021
No stay here is complete without a trip onto the water, and a short boat ride takes you to Isola del Garda - the lake's biggest island, home to an impressive Venetian-Gothic villa with a history stretching back to Roman times. For a different experience, the revolving cabins of the Monte Altissimo Cable Car offer knockout views from up to 1760 metres – not just of the lake, but all the way over to the rose-tinted spires of the Brenta Dolomites.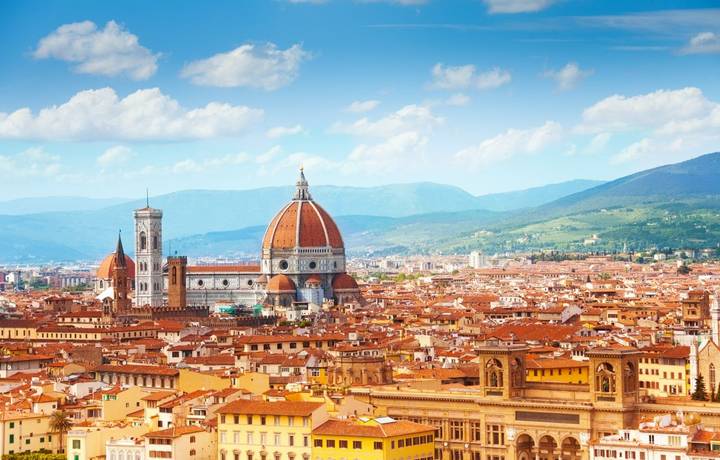 The Alpine terrain of the north gives way to the beautiful Tuscan rolling hills as you transfer to Florence, for an overnight hotel stay to explore the Birthplace of the Italian Renaissance. Packed with far more than its fair share of museums and art galleries, there's endless grandeur on offer with the Santa Maria Del Fiore and Palazzo Vecchio - though the alleyways, piazzas, restaurants and shops are a wonderful experience in their own right. To see the city in all its yellow-stuccoed, red-roofed, sprawling glory head for the Piazzale Michelangelo for the area's best photo opportunity; the greenery directly below the viewpoint and the distant rugged mountains provide the best frame imaginable.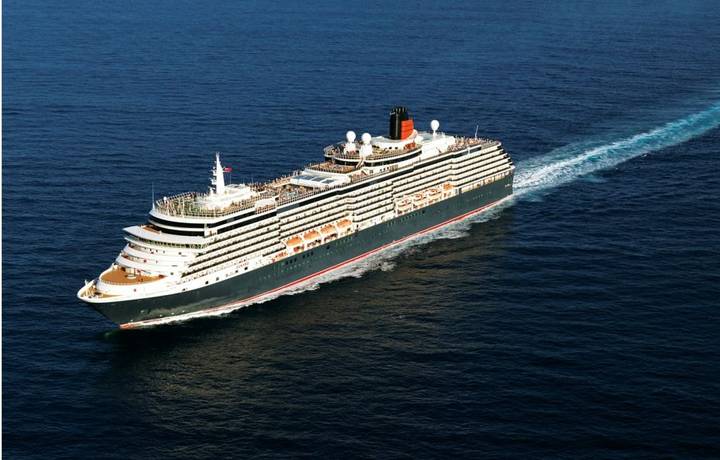 Rome
- Embark Queen Victoria
Fresh from a recent multi-million pound overhaul, the Queen Victoria remains faithful to her heritage with a complete absence of glitz and gimmickry, and understated late 19th century-inspired detailing throughout. The predominance of dark woods mixed with earth tones, hand-woven rugs and marble floors evokes an age when quality and personal service were paramount - and this ship's cuisine, entertainment and crew are an excellent match for their supremely tasteful surroundings.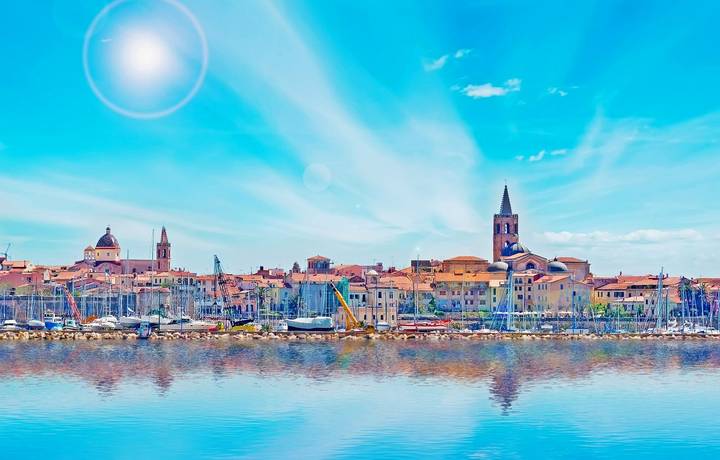 Catalan-influenced Alghero is one of Sardinia's most impressive medieval cities, attracting huge numbers of tourists – though its popularity hasn't dented its independent spirit. The vibrant town centre boasts a superb selection of bars and restaurants set among a close-knit maze of shadowy alleyways, all hemmed in by a set of 16th century sea walls. There are excellent beaches to the north and south, with the harbour also well worth a visit for yacht-spotting and people-watching.
Top tier evening entertainment is a key component of any cruise on the Queen Victoria, and you'll find something to suit your tastes in the lavishly-appointed Royal Court Theatre. Looking more like a West End auditorium than a cruise ship venue, it hosts full-scale musical productions, cabaret acts from around the world, comedians and musicians - with a show on every night. For the ultimate in on-board exclusivity, why not book a private box? You won't find these on most other ships, but they're a great way to start the party before the show's finished.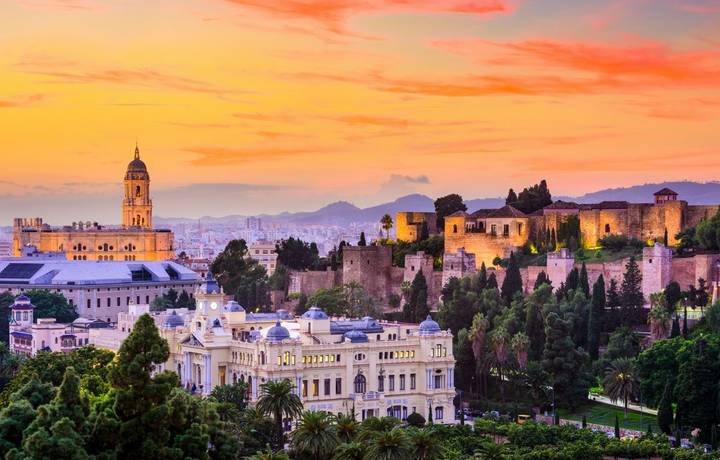 Generally thought of as a large port city, Malaga constantly surprises tourists with its Moorish influences that blends artfully with its traditionally-Spanish culture. This spreads from its street market areas to the dozens of cafés and bars dotted around the Old Town – though if you want to get away from the lively centre, a bus ride or walk to the 10th century El Castillo De Gibralfaro is well worth the effort.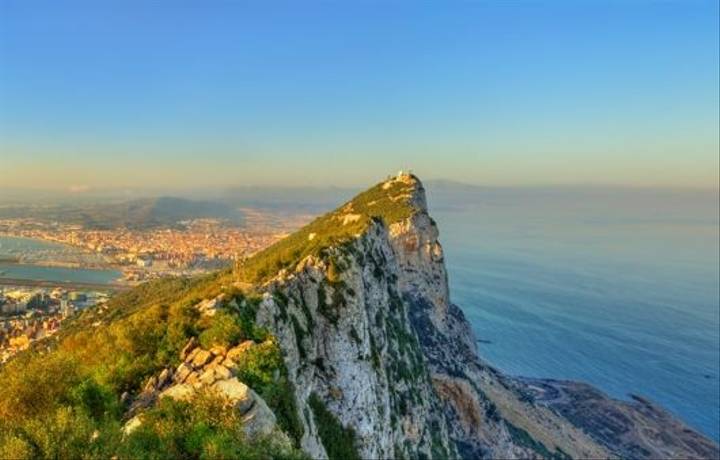 The 426-metre limestone promontory taking up most of the space on Gibraltar's peninsula is an impressive sight, rearing up at the unwary approaching from the east with steep, forbidding rock faces. Reach the other side though, and there's a pleasant English seaside-style town with a cable car waiting to take you to the top for some incredible views stretching over to Morocco. The famous Barbary Apes are exceptionally cheeky and you're advised to keep food out of sight – but they're used to human interaction and can be very enjoyable company.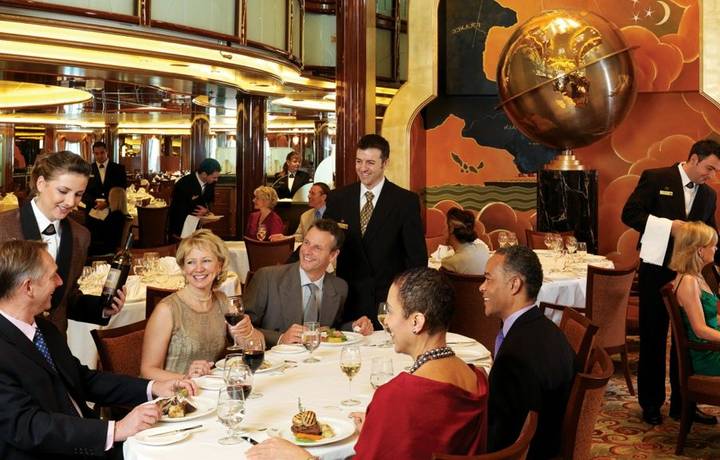 DAY 13 - 14
| 18 - 19 Jun 2021
With two days left at sea you'll want to try out the best dining experience possible on board the Queen Victoria – The Verandah on Deck Two offers stylish French cuisine in an intimate environment that's hard to beat. You'll need to make a reservation, but once inside the sky's the limit: Maîtres Cuisiniers de France Jean Marie Zimmerman designed the menu, which has featured dishes like smoked beef with marinated aubergine and lobster flambéed with cognac.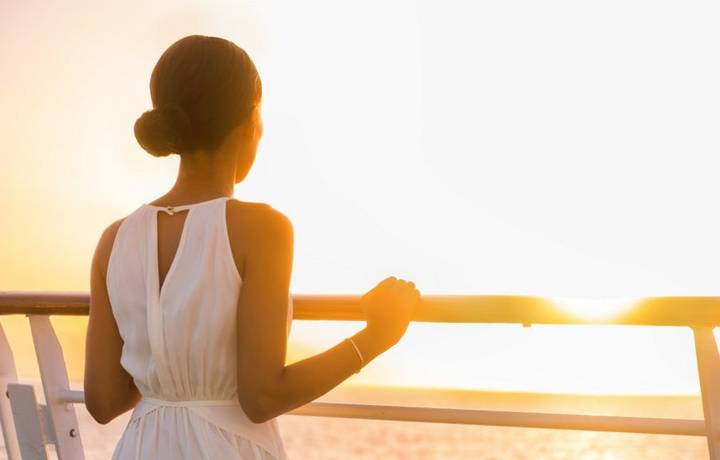 Southampton
- Disembark Queen Victoria
Your luxury land and sea tour around Western Europe complete, you'll disembark in Southampton to return home.
Welcome aboard the Queen Victoria
In 2017 Queen Victoria entered dry dock for a partial refit in Palermo, Sicily. This included an upgraded and increased choice of staterooms, new Britannia Club dining, a broader and more distinct bar offering, a transformed sun deck, and several other new features. People have asked why Queen Victoria has been refitted when she already meets every expectation; she simply prefers to exceed them.
Entered service: 2007
Tonnage: 90,049
Number of Decks: 12
Passenger Capacity: 2,061
Total Crew: 981
Number of Cabins: 1,007
Wheelchair Accessible Cabins: Yes
Number of Pools: 2
Number of Restaurants: 3
Kids Club: Yes

Entered service: 2007
Tonnage: 90,049
Number of Decks: 12
Passenger Capacity: 2,061
Total Crew: 981
Number of Cabins: 1,007
Wheelchair Accessible Cabins: Yes
Number of Pools: 2
Number of Restaurants: 3
Kids Club: Yes
Prices & Departures
regional flights available at a supplement