Cruising

Holiday
Luxury Cherry Blossom & Mount Fuji Explorer
Includes a Cunard Voyage during Japan's Cherry Blossom Season
Fully Escorted Mount Fuji Tour
Get the full experience...
Fly to Japan's cutting-edge capital Tokyo, known for its neon-lit streets and ornate Shinto temples. On your second day here, you'll head out to rural Japan on a Mount Fuji tour where you'll be able to savour the incredible views of this national icon. Take the Hakone Ropeway Cable Car and enjoy a boat cruise on the placid waters of nearby Lake Ashi where you can admire the mountain's near-perfect conical shape. You'll then embark Queen Elizabeth in Tokyo for a voyage around the coastal highlights of this enchanting country. Settle into the ship's sublime surroundings, first-class activities and diverse restaurants.
You'll first call at Beppu on the island of Kyushu, home to more than 2,000 hot springs, many of which you can bathe in for their unique health-giving properties. A taste of South Korea beckons at Busan, the country's biggest city after the capital, Seoul. It's curving Haeundae Beach is the nation's longest and is beautifully lit at night.
At Nagasaki you could learn about the city's tragic past at the Atomic Bomb Museum, which is dedicated to the events that brought an end to the Second World War, while Kagoshima has been described as the Naples of Japan because of its bay location and nearby volcano. It's a great place to try the national drink, sake, brewed from sweet potatoes. Before disembarking in Tokyo, enjoy the traditional treasures of Kochi, home to an impressive multi-tiered temple that's part of the Shikoku Pilgrimage. You could also see how Japanese handmade paper is produced.
Package Includes
All flights (London departure - regional flights available) and transfers
Hotel Stay
3 night four-star hotel stay at the Grand Nikko Tokyo Daiba
Fully Escorted Tours
Tour of Mount Fuji including the Hakone Ropeway cable car
Boat trip across Lake Ashi
High-speed bullet train to Tokyo
Cruise
9 night full-board cruise on board Queen Elizabeth
At a glance

Prices from
Inside
Price based on 11 Apr 2022 departure
Outside
Price based on 11 Apr 2022 departure
Balcony
Price based on 11 Apr 2022 departure
Grill Suite
Price based on 11 Apr 2022 departure
Here to help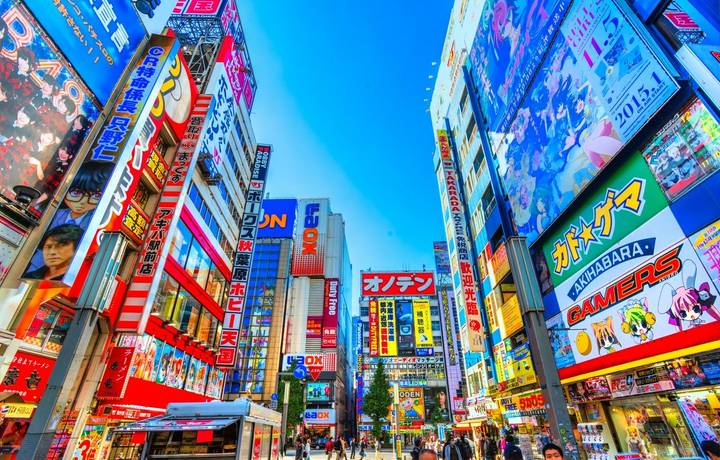 You arrive in Japan's mega-city at the perfect time to experience the mystical scents and colour of its iconic cherry blooms. The whole metropolis turns pale pink at this time of year. To immerse yourself in this enchanting symbol of Japanese culture, make your way to the Shinjuku Gyoen National Garden or Ueno Park for the perfect viewing points of hundreds of flowering trees.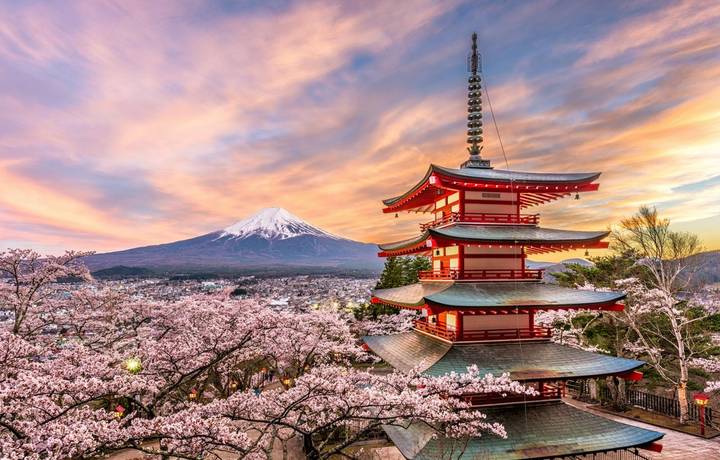 Tokyo
- Hotel Stay and Tour
Today your fully escorted tour will take you to the stunning Mount Fuji, a sacred site looped with walking trails and dotted with shrines. You'll also ride the Hakone Ropeway Cable Car where you can watch steam spiralling up from the active hot springs. At Lake Ashi you'll take a boat across the still, peaceful water, enjoying the natural beauty of the crater lake before the high-speed Bullet Train whisks you back to Tokyo.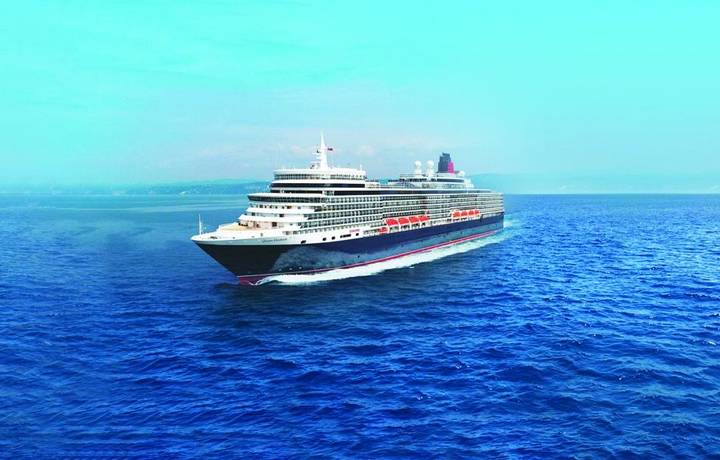 Tokyo
- Embark Queen Elizabeth
Embark the regal Queen Elizabeth, one of the finest cruise liners sailing the five oceans and a ship that offers a little of the finer things in life to all passengers who sail with her. Enjoy Cunard's spectacular heritage, sense of occasion and huge array of activities, including ballroom-dancing, lawn bowls and afternoon tea in the Garden Lounge.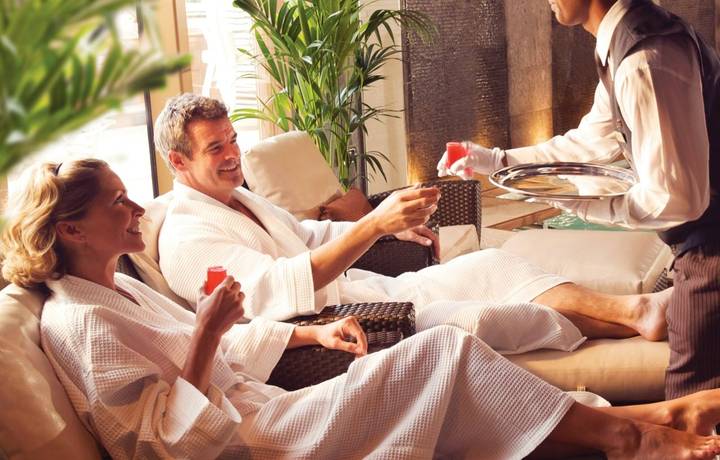 Your day on board the Queen Elizabeth can be active and lively, or as calming and chilled as you like; there's something on board to suit your every mood from swimming in the pool to relaxing in The Royal Spa; joining in with Book Club to browsing the Royal Arcade.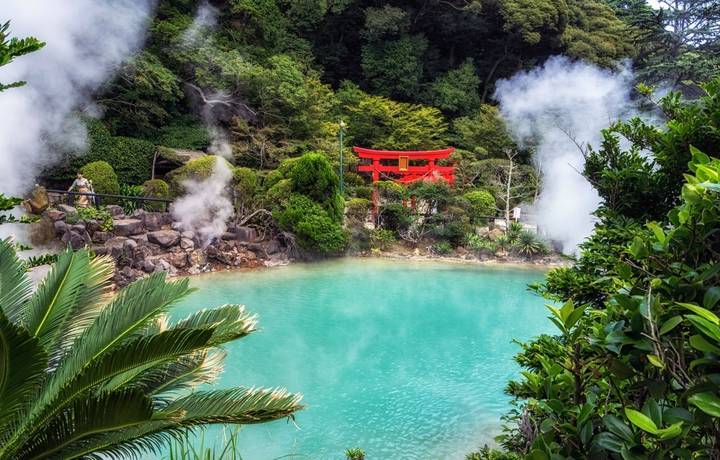 This famous hot spring resort produces more hot water than any other resort in the country. Here you can enjoy a fantastic selection of baths – mud, sand, steam or just an ordinary hot water bath if you prefer. There's also a beautiful park with fantastic cherry blossom that offers a peaceful oasis away from everyday life.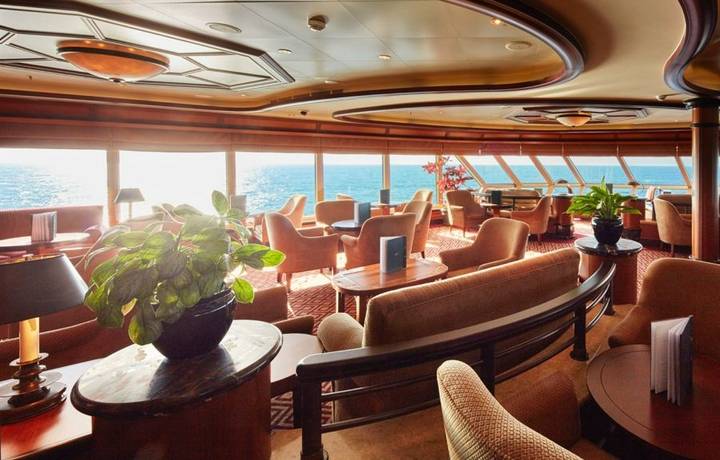 Queen Elizabeth offers an array of elegant bars and lounges to suit every mood – during the day, sip coffee and nibble on croissants in Café Carinthia; enjoy pre-dinner drinks in the Midships Bar; toast friends in the Champagne Bar; and dance the night away in the Yacht Club.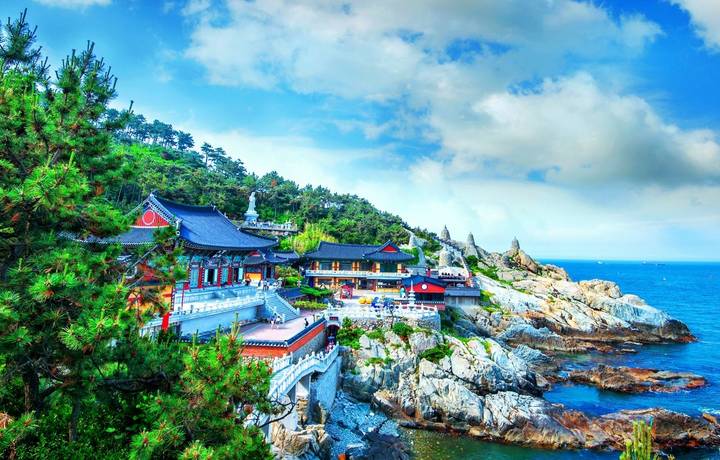 Surrounded by mountains on the southern tip of the Korean peninsula, Busan has something for all tastes whether you want to enjoy its beaches, hot springs or fantastic fresh seafood. Busan's laid-back atmosphere and international flair make it a relaxing getaway.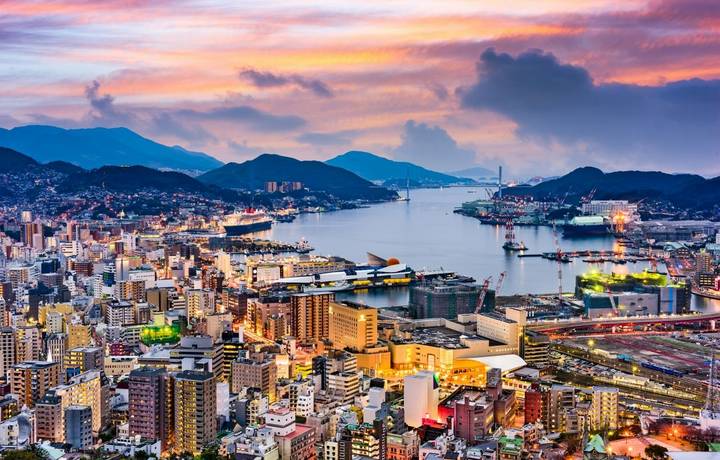 Nagasaki is a beautiful city, set on a plain between the active harbour and a backdrop of stunning mountains. Nagasaki has one of Japan's most complex histories due to the influences of the Spanish, Dutch and Portuguese; all of which can be seen around this vibrant, bustling city.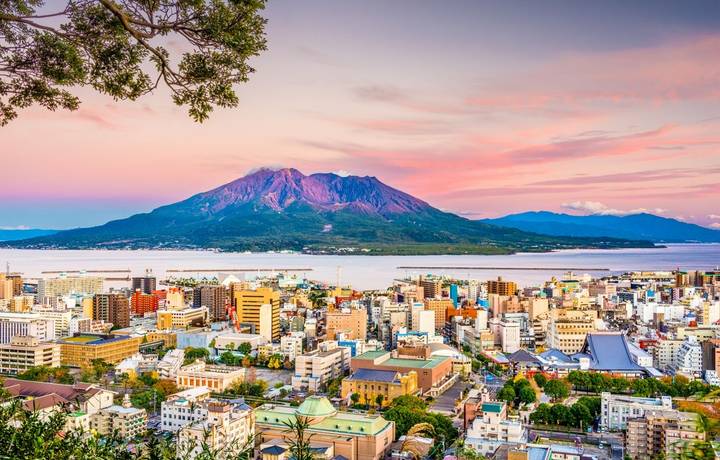 This friendly city lies at the top of the Satsuma Peninsula, a mountainous, geothermal wonderland of hot springs and geysers. Kagoshima is often described as a Japanese version of Naples with a warm and sunny climate and its very own active volcano that towers over the city. Here you can sample some of Japan's best sake, brewed from the Satsuma sweet potatoes.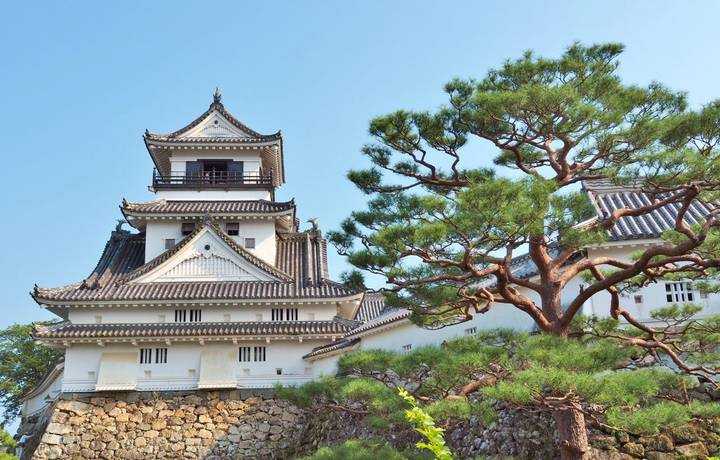 This small and friendly city has a laid back atmosphere and plenty of attractions for visitors. The Chikurenji Temple on the mountain of Godaisan is an important stop for those on the Skikoku Pilgrimage. Visit the original hilltop castle for panoramic views, see how Japanese handmade paper is made or sample sake is one of the city's traditional breweries.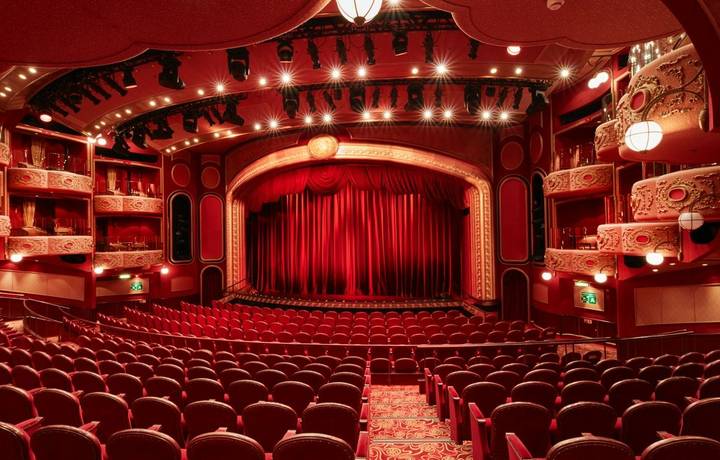 Indulge in the sumptuous spa, experience Cunard's luxurious and refined service at afternoon tea served by white-gloved waiters, catch a show in the Royal Court Theatre or dance the night away in the magnificent surroundings of the Queens Ballroom – it's all up to you.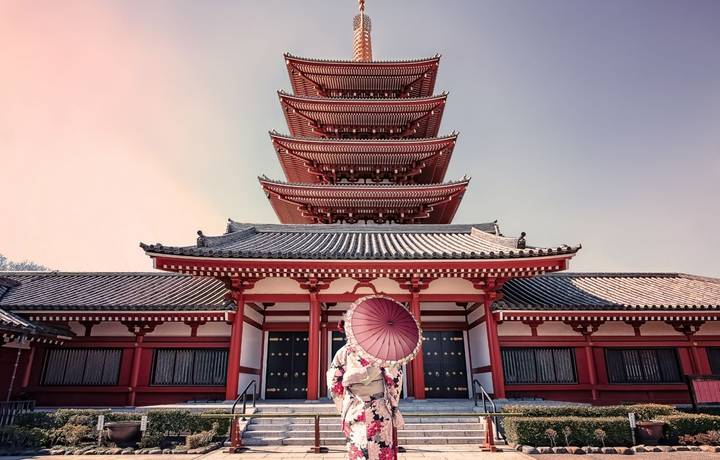 Tokyo
- Disembark Queen Elizabeth and Hotel Stay
You'll arrive back in Tokyo and disembark for an overnight hotel stay. Zip between locations thanks to the city's sophisticated transport network. Fast-moving Akihabara showcases the best of Japanese technology but when the hustle and bustle gets too much, you can escape to one of Tokyo's many parks or have green tea in an elegant tea house.
Welcome aboard the Queen Elizabeth
When Her Majesty the Queen conducted the naming ceremony in her own honour in October 2010, she continued a marvellously regal formal cruising tradition. Cunard has maintained all the refined styling, amenities and service associated with the Golden Era of cruise sailing and added modern facilities, leisure and entertainment opportunities. Stunning accommodation and the most exceptional fine dining you'll ever experience at sea are highlights of the glorious Queen Elizabeth cruise ship. Dance in the grand ballroom, enjoy afternoon tea served by white-gloved waiters, watch extravagant stage shows in opulent theatre surroundings or simply relax and revitalise beside one of the two lovely pool areas.
Entered service: 01/10/2010
Number of Decks: 12
Passenger Capacity: 2,092
Total Crew: 1,020
Number of Cabins: 1,046
Wheelchair Accessible Cabins: Yes
Number of Pools: 2
Number of Restaurants: 4

Entered service: 01/10/2010
Number of Decks: 12
Passenger Capacity: 2,092
Total Crew: 1,020
Number of Cabins: 1,046
Wheelchair Accessible Cabins: Yes
Number of Pools: 2
Number of Restaurants: 4
Prices & Departures
regional flights available at a supplement