Luxury Rail Journey to India's Ancient Wonders
Includes an All-Inclusive Luxury Silversea Cruise
Last 5 Cabins Remaining | Luxury Rail Experience with Immersive India Tours
19 nights | 21 Nov 2020
Luxury Rail Journey to India's Ancient Wonders
Includes an All-Inclusive Luxury Silversea Cruise
Last 5 Cabins Remaining | Luxury Rail Experience with Immersive India Tours
19 nights | 21 Nov 2020
Luxury Rail Journey to India's Ancient Wonders
Includes an All-Inclusive Luxury Silversea Cruise
Last 5 Cabins Remaining | Luxury Rail Experience with Immersive India Tours
19 nights | 21 Nov 2020
Get The Full Experience...
After a luxurious Arabian Sea cruise, discover the essence and highlights of India on board the Palace on Wheels.
Flying to Dubai for an overnight hotel stay in this futuristic city, you'll embark your luxurious home at sea, Silver Spirit. Discover delightful destinations on the shores of the Arabian Sea from the peak of the skyscrapers in Abu Dhabi to the turtles swimming in Muscat's clear waters. Then you'll disembark in Mumbai, the home of Bollywood before flying to Delhi where you'll embark the Palace on Wheels. A train that exemplifies luxury rail travel, you'll discover India's culture, history and beauty while being served by your personal butler and dining on delicious cuisine. Visit the 'Pink City' of Jaipur, spot the elusive black stripes of a tiger in Ranthambore National Park and glide across Lake Pichola on a scenic boat trip in Udaipur. From ancient forts looming on cliffs to the resplendent Taj Mahal gleaming in the sunlight, experience it all on this journey of a lifetime.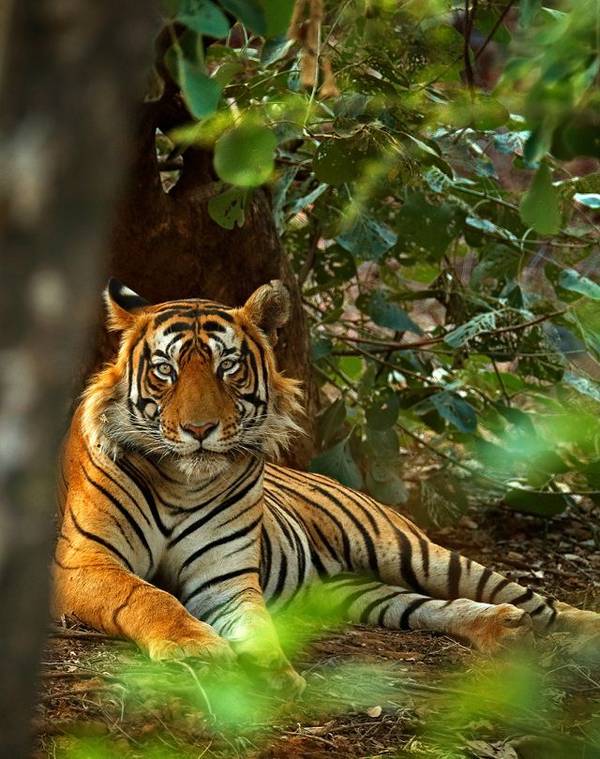 Package Includes
1 night five-star hotel stay at the

Hyatt Regency Dubai

9 night all-inclusive luxury cruise on board Silver Spirit
Pre-paid gratuities and complimentary WI-FI on board
In-suite butler service and fully stocked fridge
All-inclusive alcoholic and non-alcoholic beverages including fine wines and premium spirits whilst on board
Overnight stays in port in Muscat and Mumbai
2 night five-star hotel stay in Delhi
Fully escorted tour of New and Old Delhi
7 night full-board luxury Palace on Wheels rail journey with fully escorted tours visiting; Jaipur, Ranthambore National Park, Chittorgarh, Udaipur, Jaisalmer, Jodhpur, Bharatphur and Agra
All transfers
All flights (London departure - regional flights available)
ATOL protected
Flight from
Other regional airports may be available*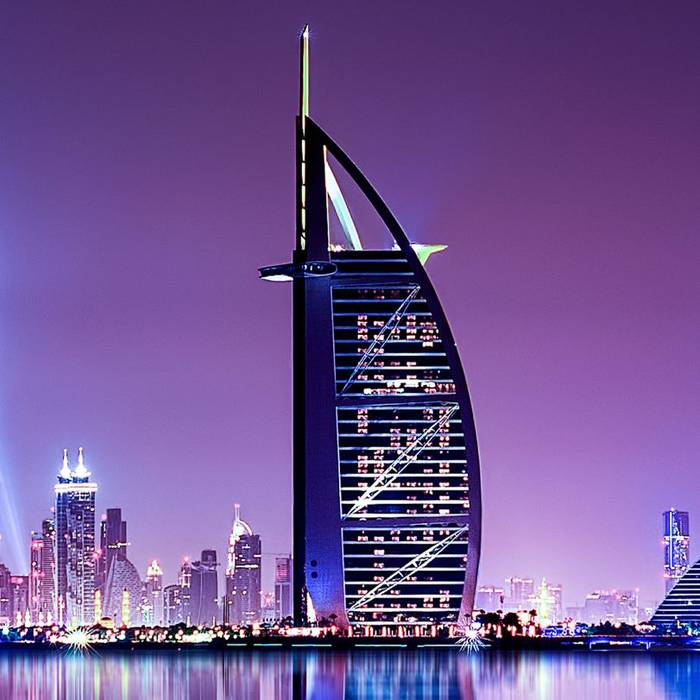 Fly to Dubai and begin your holiday in this eclectic city filled with gleaming skyscrapers and hidden souks. During your overnight hotel stay, you can explore its many treasures; head up the Burj Khalifa, the tallest building in the world, or explore the Dubai Gold Souk where stunning gold jewellery glint and lure you to its shop windows.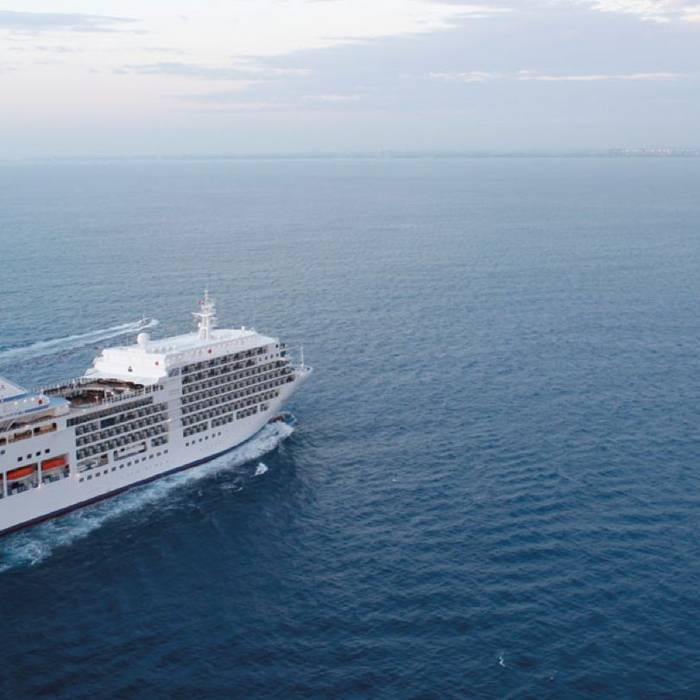 Dubai
- Embark Silver Spirit
The all-new Silver Spirit has been completely refurbished to create extra space and exciting new features that offer an even more luxurious experience at sea. Now with eight superb dining options, an improved health and fitness centre and a larger pool deck, together with Silversea's world-famous standards of service, you're guaranteed the cruise of a lifetime on Silver Spirit.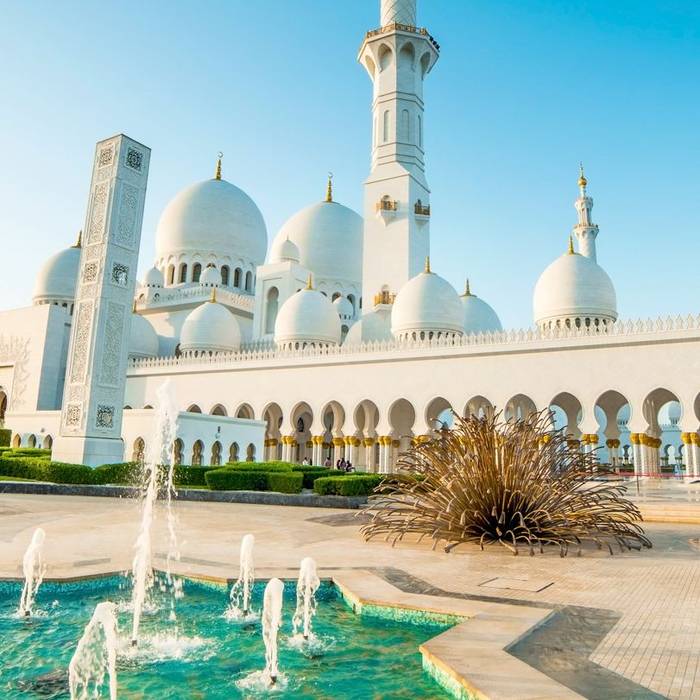 Your first destination on this cruise is Abu Dhabi, the capital of the United Arab Emirates. Graced by stretches of golden beaches with deep blue waters lapping at its shores, you could dream the day away by relaxing on the sand. Tickle your taste buds with some delicious cuisine…from world-class fine dining to shawarma stalls – a dish made of succulent lamb spit-roasted and wrapped in a pitta which you can eat on the go.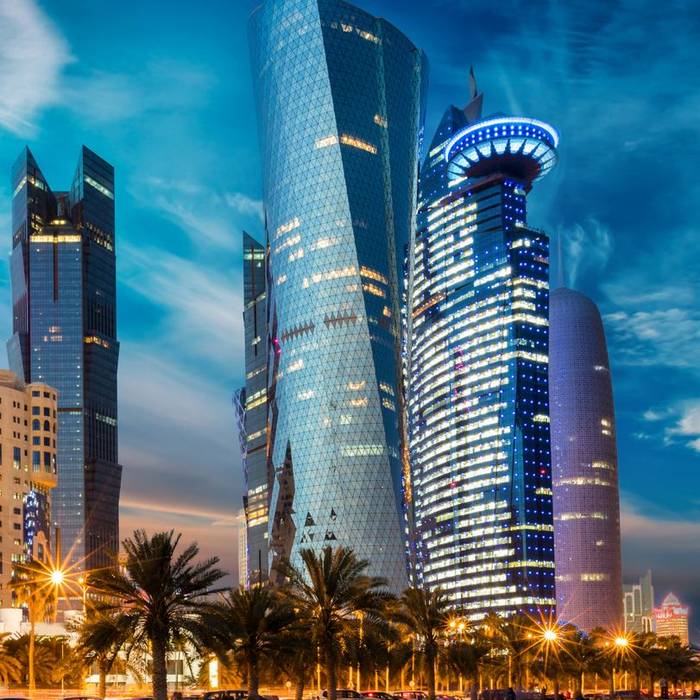 A city filled with art, architecture and culture, your only decision here will be what to experience first. After a scenic stroll through Katara Cultural Village where stunning architecture houses Islamic art, beautiful theatres and concert halls, you could buy original souvenirs in Souq Waif; a traditional market where spices incense the air.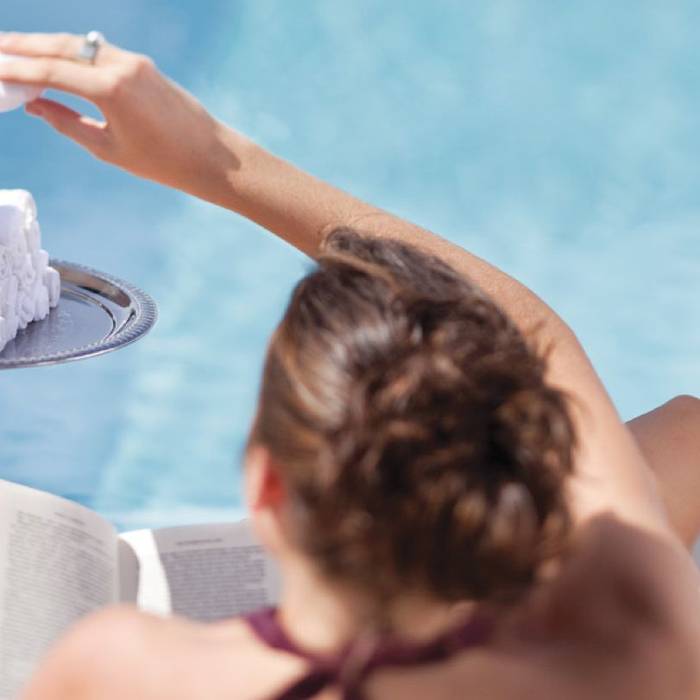 During these days at sea you'll have plenty of opportunity to explore all that Silver Spirit has to offer. Relax on a lounger by the pool or admire the view from the whirlpool as the attentive staff bring you your favourite drink. Later enjoy an expertly-made cocktail and share stories with your fellow travellers in Dolce Vita.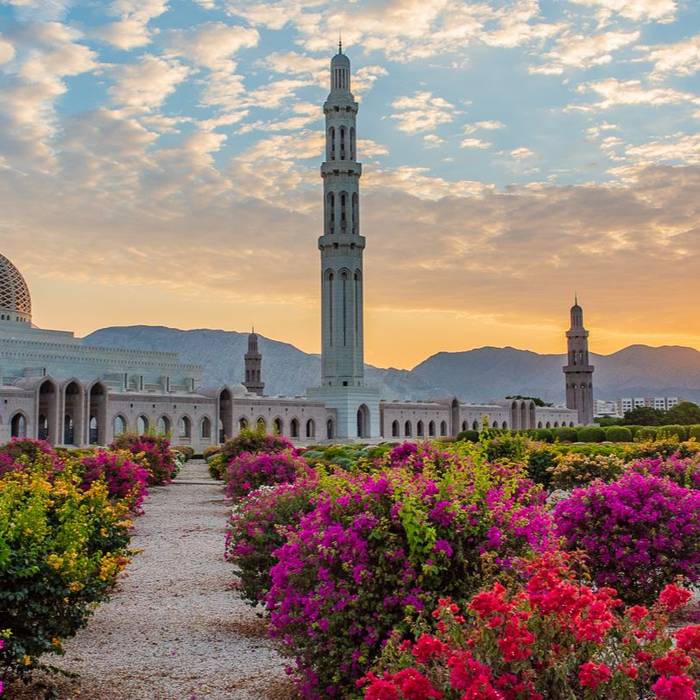 With a stunning waterfront and hemmed in by gorgeous mountains, Muscat does its best to steal your heart away. During your overnight on board you can spend your time doing as much or as little as you like. Whether you wish to simply sun yourself on its swathes of golden beaches or swim with the turtles that drift in its clear waters – it is all up to you.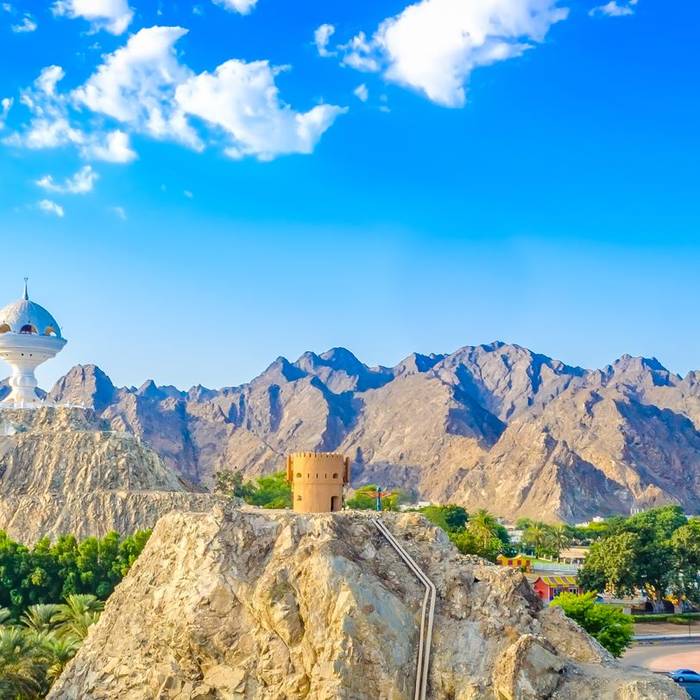 Considerably less developed than its skyscraper filled neighbours, its charm is not diminished. Witness the white domes that contrast against the blue sky and walk along the narrow streets that are lined with classic arabesque windows. If you want to sample some traditional cuisine, try some of its saffron-spiced rice with slow-cooked meat that falls off the bone and melts in your mouth.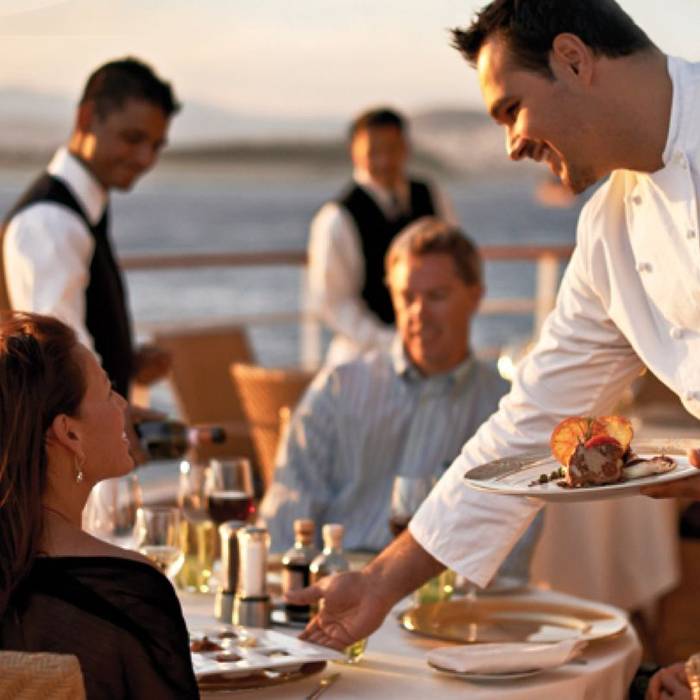 Whether you take coffee amongst the art installations in the arts café, work out in the fitness centre or relax in the Zagara Spa, you will be treated to one of the finest cruising experiences available on board Silver Spirit. Enjoy first class dining with exceptional wines and relax in what is possibly the best place between sea and sky.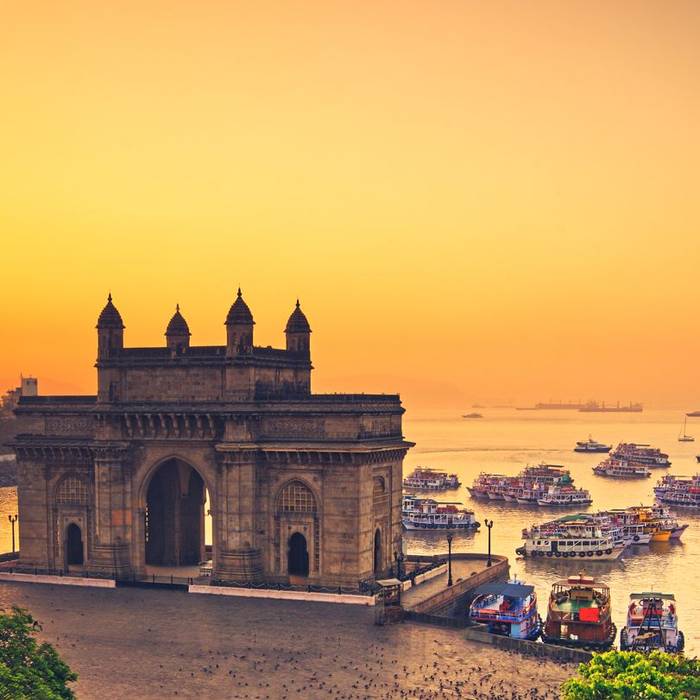 Say hello to the home of Bollywood! During your overnight stay in port, you can explore this vivacious city where lively bars call you in, sizzling cuisine tempts you closer and heaps of history tempting you from the shadows. Spend the day discovering it in its entirety, being sure to check out the colonial buildings at its heart before heading underground where you can see a glimpse of its past.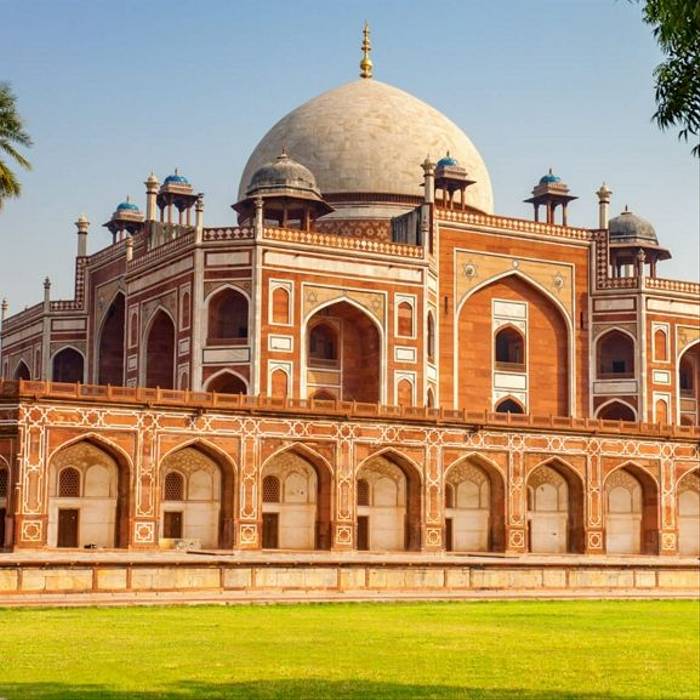 Mumbai
- Disembark Silver Spirit and Delhi Hotel Stay and Tour
Today, you'll bid farewell to your luxurious ship and fly to Delhi, one of the most historic capitals in the world and a treasure trove that reveals the ultimate combination of tradition and modernity. Made up of seven ancient cities, its multi-layered existence and profusion of architectural styles is tantalizing.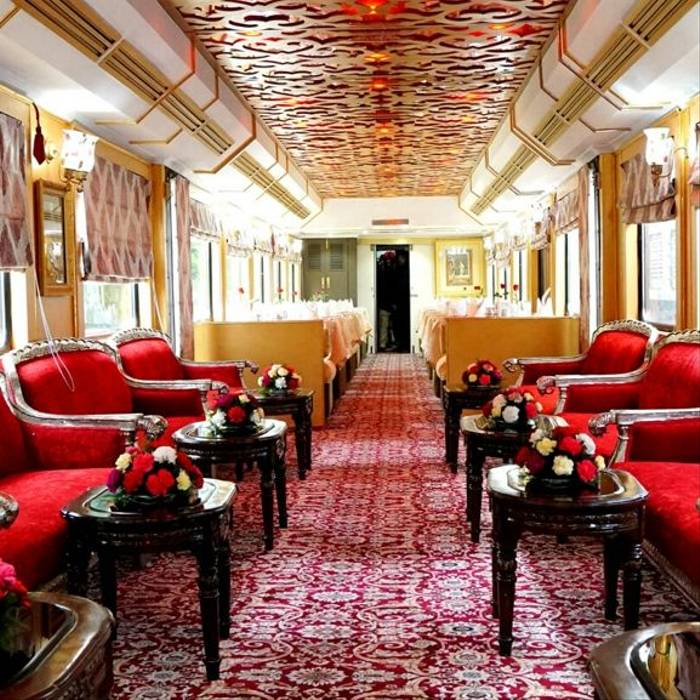 Delhi
- Embark Palace on Wheels
After a tour of New Delhi, you'll embark the Palace on Wheels this afternoon, a luxury train with the décor of a royal palace and an ambiance that perfectly complements India's majestic landscapes. You'll enjoy a welcome ceremony before being shown to your cabin by your personal attendant. As the train pulls away, get to know your fellow travellers with a welcome drink in Bar Lounge before enjoying your first dinner on board.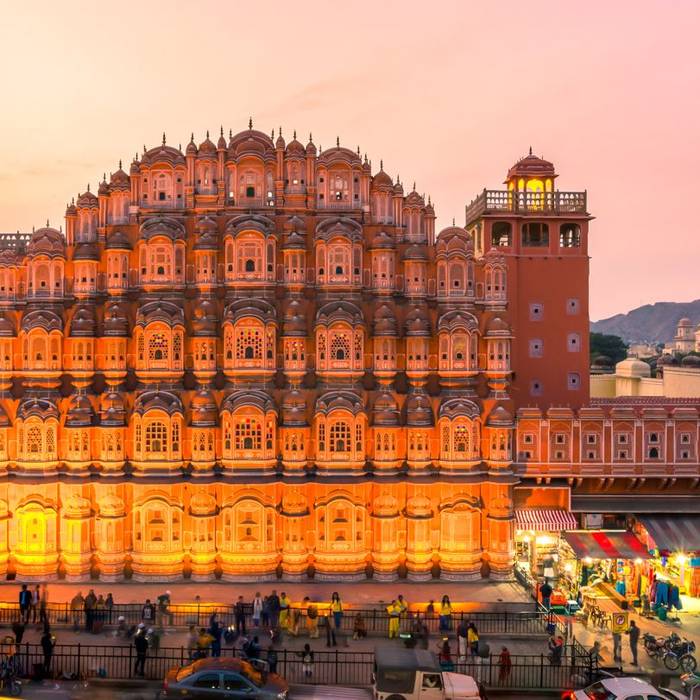 This morning you'll arrive at the capital of Rajasthan, the Pink City of Jaipur. Here you'll visit St. Albert Museum, the Pink City Palace and Jantar Mantar. After a photo stop at the Palace of the Winds, you'll enjoy lunch at the beautifully preserved Amber Fort, with time to explore its courtyards and rare fusion of Rajput and Mughal architecture.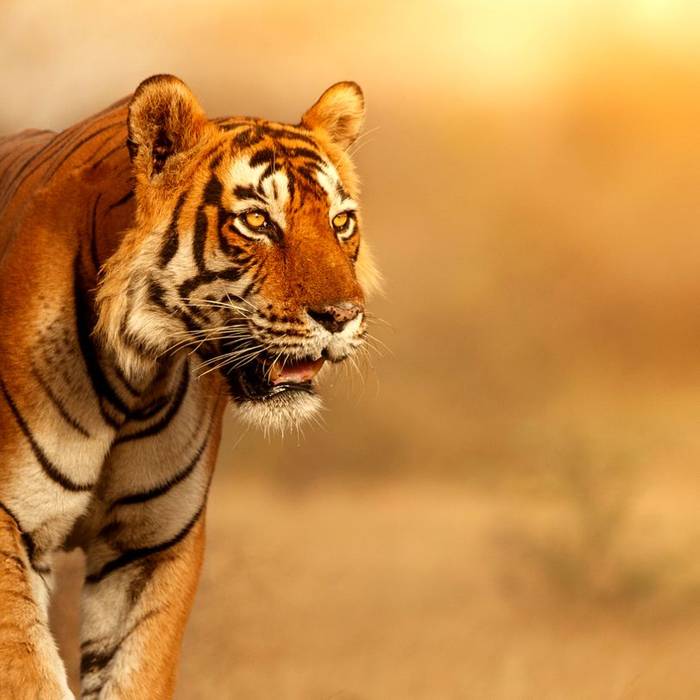 Ranthambore National Park and Chittorgarh
It's an early start this morning as you swap your train for a 15-person canter and drive to Ranthambhore Tiger Reserve for a jungle safari. One of the most popular reserves in India, the reserve is home to tigers, panthers and crocodiles. You'll return to the train for lunch and an afternoon rest before an excursion to Chittogarh Fort, India's largest fort where you'll enjoy a light show before returning to the train for dinner.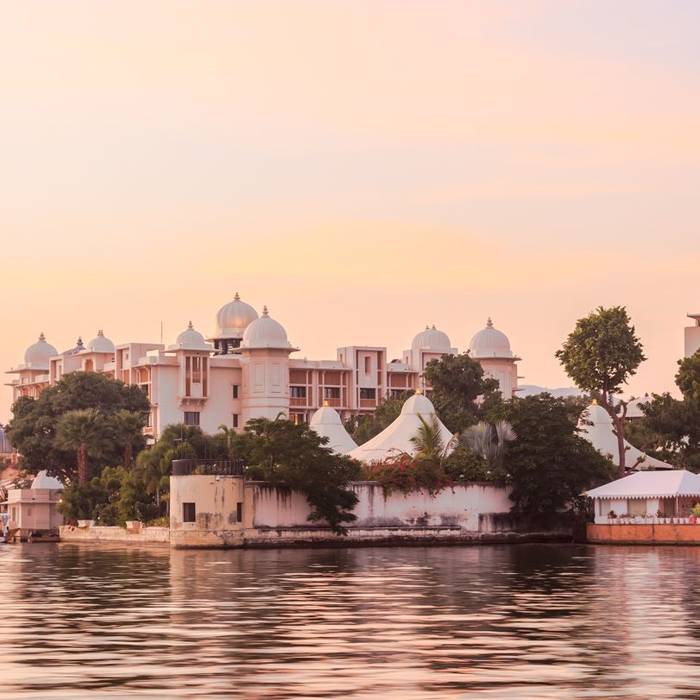 You're sure to be charmed by Udaipur, one of India's most romantic destinations where elegant marble buildings are reflected in the peaceful waters of Lake Pichola. You'll visit the majestic City Palace, housing 11 magnificent palaces, and enjoy a boat ride to see the Lake Palace that sits atop a small island in the middle of the lake. After lunch at Fatehprakash Palace Hotel, you'll visit the Royal Gardens at Saheliyon Ki Bari.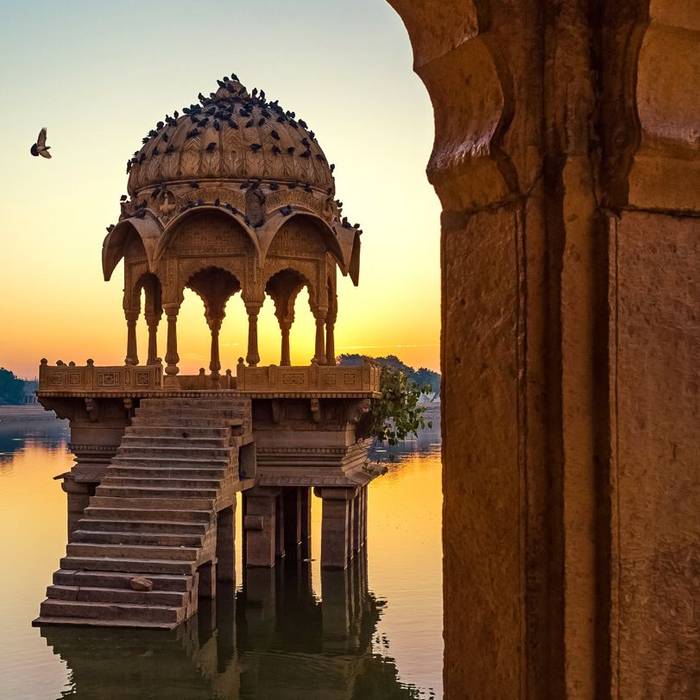 Jaisalmer Fort is like something from an Arabian Nights fable. This 15th century fort towers over the town and glows golden yellow in the afternoon sun. After visiting the fort and beautifully carved buildings around the city, you'll return to the train for lunch and a rest, ahead of your evening entertainment. As the sun sets, ride across the sand dunes on a camel before enjoying a cultural show and dinner at a five-star hotel.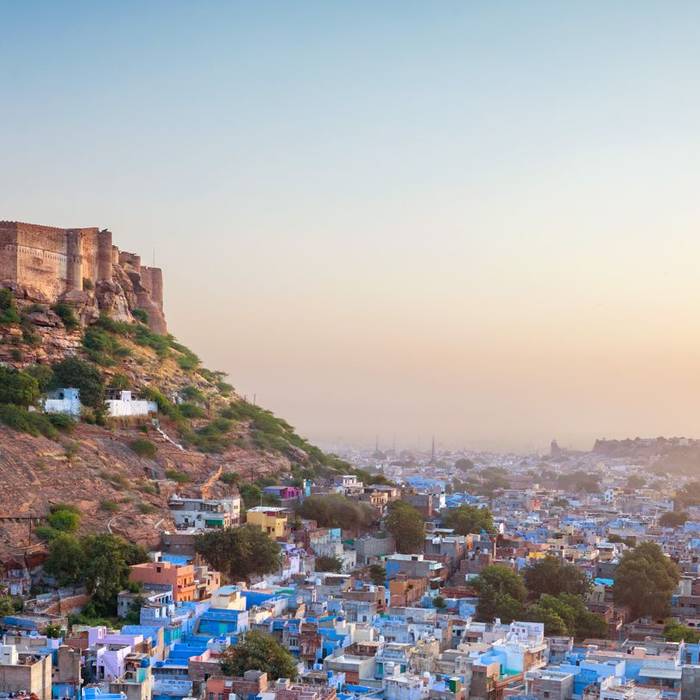 Arriving in the blue city of Jodhpur, you'll head straight for the Mehrangarh Fort, sitting on a rocky hill above Jodhpur town and explore its breathtaking palatial apartments overlooking wide courtyards. After lunch, you'll return to the train and depart for Agra.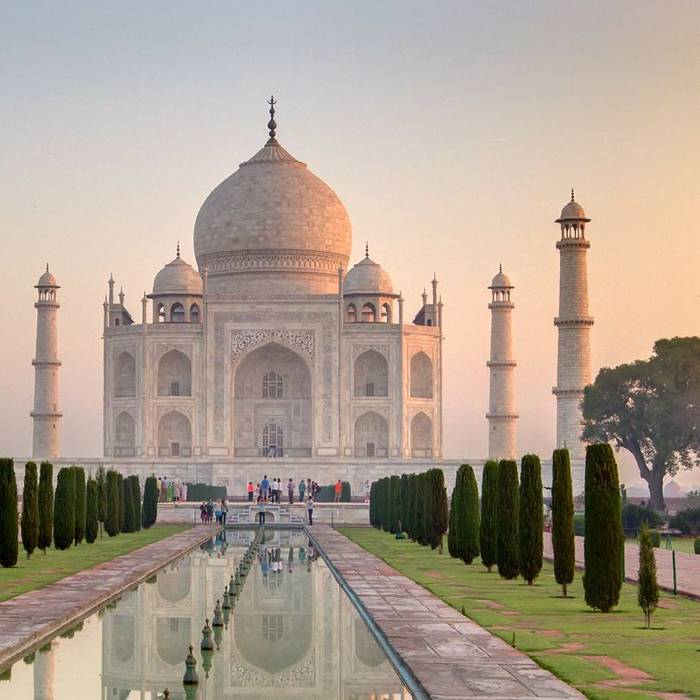 You arrive in Agra late morning and your sightseeing tour starts with a visit to the Agra Fort, the seat of power of the once mighty Mughal Empire. After lunch, a highlight of your journey awaits: a visit to the majestic Taj Mahal, one of seven wonders of modern world and a flawless architectural wonder built in white marble.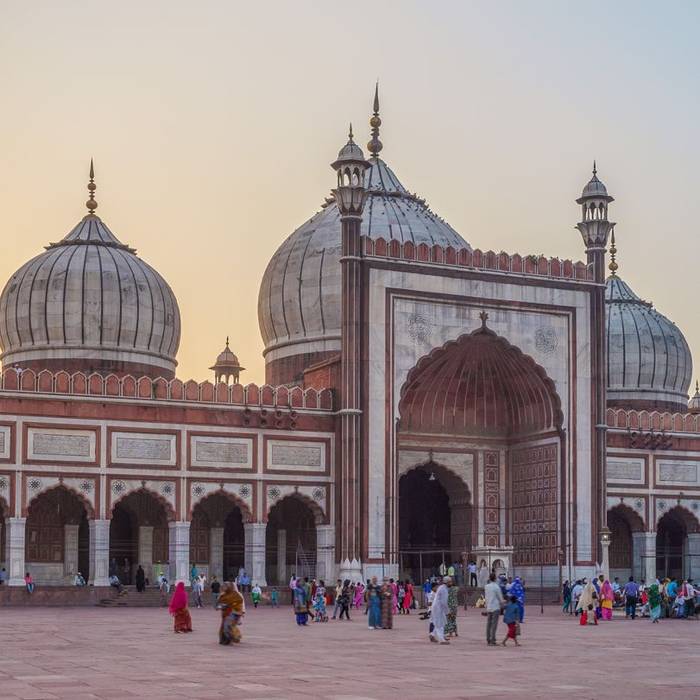 Delhi
- Disembark Palace on Wheels, Hotel Stay and Tour
The train will return to Delhi's Safdarjung Railway Station at dawn. After a final breakfast on board, you'll say farewell to your regal home and disembark the Palace on Wheels for your hotel stay. During your last day in India, you'll enjoy a tour of Old Delhi that includes visits to the magnificent Red Fort and Jama Masjid.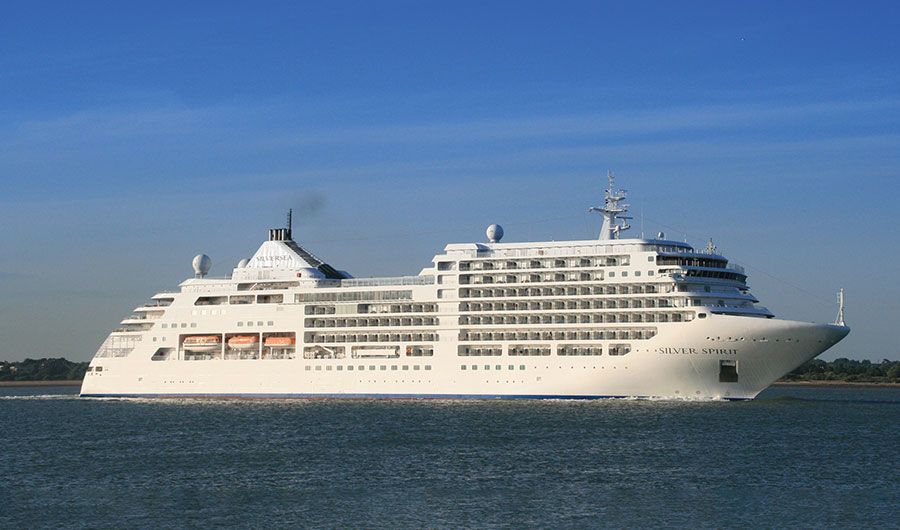 Silversea's luxury cruise ship, Silver Spirit, blends top notch facilities with eight desirable dining venues and polished entertainment, providing a truly superior way to cruise. While on board you could discover exquisite dishes bursting with Asian essence at Indochine, meet new friends at Dolce Vita, or unwind in the Zagara Spa. You'll find personalised service and gracious hospitality, included in your all-inclusive luxury cruise.
Stretch out with the largest suites in the Silversea fleet and enjoy a lively, convivial atmosphere that caters to cosmopolitan travellers. And with an enviable staff-to-guest ratio, your every whim will be catered to during your unforgettable cruise.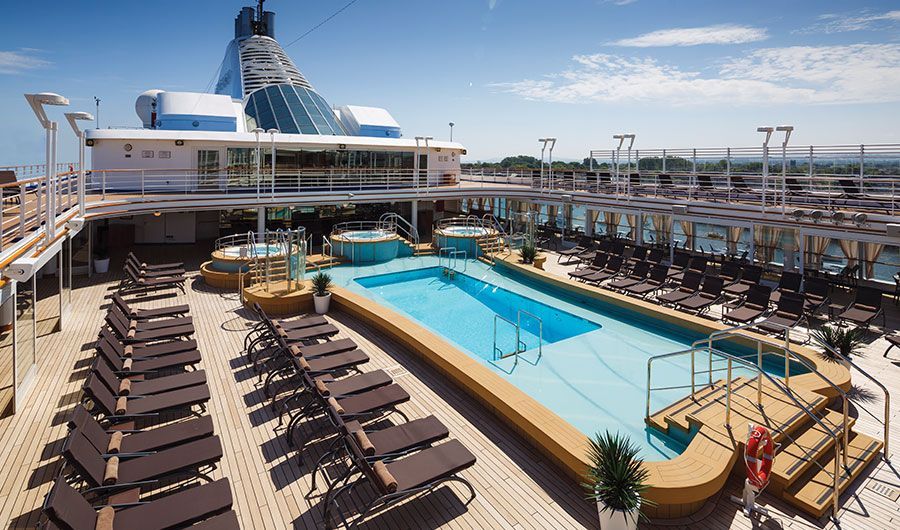 Zagara Spa
Relax your body and mind in this soothing sanctuary with saunas, steam rooms and a wide range of invigorating therapies.
Venetian Lounge
Enjoy full-scale production shows and classical soloists, as well as cultural entertainment and feature films.
Panorama Lounge
Sip a cocktail while taking in panoramic views of the sunset as a pianist plays just the right notes to take you from day to night.