From the Hidden Cu Chi Tunnels to Majestic Mount Fuji: Highlights of Vietnam & Japan
Includes a Cunard Voyage to the Jewels of Japan
Fully Escorted Tours in Vietnam & Japan
18 nights | 30 Mar 2021
From the Hidden Cu Chi Tunnels to Majestic Mount Fuji: Highlights of Vietnam & Japan
Includes a Cunard Voyage to the Jewels of Japan
Fully Escorted Tours in Vietnam & Japan
18 nights | 30 Mar 2021
From the Hidden Cu Chi Tunnels to Majestic Mount Fuji: Highlights of Vietnam & Japan
Includes a Cunard Voyage to the Jewels of Japan
Fully Escorted Tours in Vietnam & Japan
18 nights | 30 Mar 2021
Get The Full Experience...
Explore two incredible destinations during this captivating holiday that will take you from the hidden history lain within the Cu Chi Tunnels of Vietnam to the sky-scraping heights of majestic Mount Fuji.
Ho Chi Minh City is the perfect place to begin your Vietnam adventure. Marvel at the fascinating city drenched in culture, history and French colonial buildings before you pay a visit to the famous Cu Chi tunnels, a complex, underground labyrinth of tunnels that offer a historic glimpse into the city's past. From here, you'll fly to Hong Kong for a hotel stay before you embark the regal Queen Elizabeth for a cruise to the jewels of Japan. Admire soaring skyscrapers set against ancient walls in Manila; enjoy the easy-going pace of life in Hualien; immerse yourself in the markets of Keelung; unwind on Ishigaki's white sandy beaches; lose yourself in the ruins of Nakajin Castle in Naha, and revere at Hiroshima's natural beauty. Arriving in Tokyo, you'll disembark for a hotel stay and a tour of sacred Mount Fuji, where you can enjoy a sky ride in the Hakone Ropeway Cable Car and a boat trip across the serene Lake Ashi.
Package Includes
3 night hotel stay in Ho Chi Minh City at the Caravelle Saigon
Fully escorted tour of Ho Chi Minh City and a visit to the Cu Chi Tunnels
1 night hotel stay in Hong Kong at The Cityview
11 night full-board cruise on board Queen Elizabeth
3 night hotel stay at the Grand Nikko Tokyo Daiba
Fully escorted tour of Mount Fuji including the Hakone Ropeway Cable Car
Fully escorted boat trip across Lake Ashi
High-speed Bullet Train to Tokyo
All transfers
All flights (London departure - regional flights available)
ATOL protected
Flight from
Other regional airports may be available*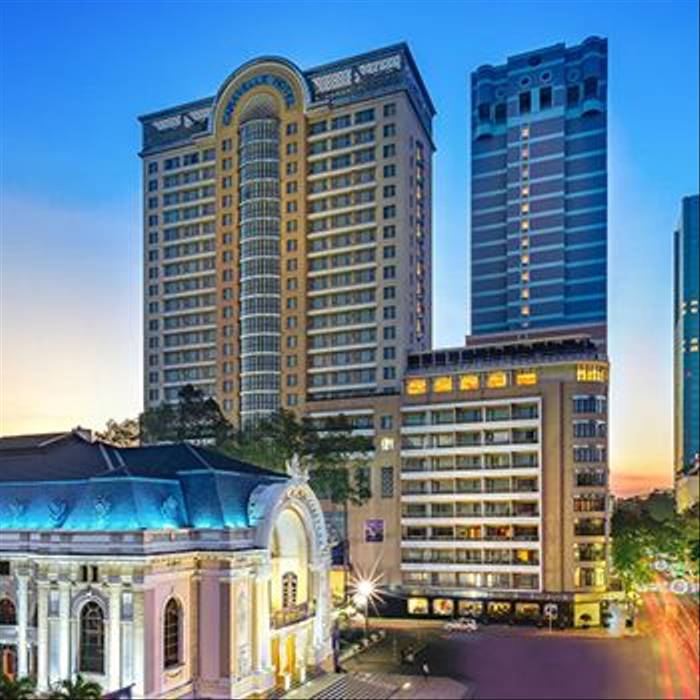 Ho Chi Minh City
- Hotel Stay
Your holiday begins with a hotel stay in the lavish Caravelle Hotel Saigon, located at the heart of Ho Chi Minh City. Nestled in the city's centre, you're in the perfect location to explore iconic landmarks including the Saigon Municipal Theatre, Notre Dame Cathedral, historic Dong Khoi Street, the best place to admire striking colonial architecture, and the legendary Ben Thanh Market. Renowned for being an important symbol of Ho Chi Minh City, head here to purchase local handicrafts and souvenirs, as well as to indulge in tasty local cuisine.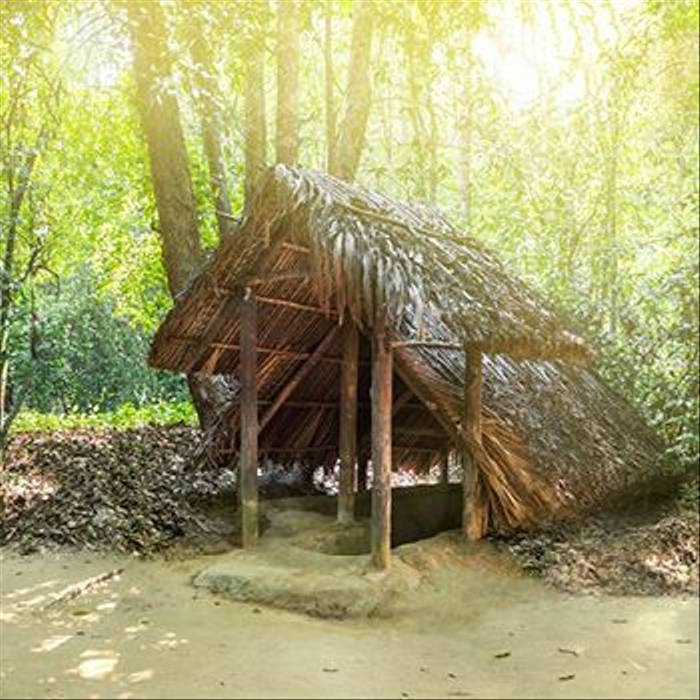 Ho Chi Minh City
- Hotel Stay and Tour
Today, you will enjoy a fully escorted tour of this city, rich in culture and history. Discover French colonial buildings and stroll through Central Market for a unique souvenir. In the afternoon, you will explore the Cu Chi Tunnels, the labyrinth of underground tunnels that helped the Northern Vietnamese win the Vietnam war. Following lunch at a local restaurant, you'll continue on your tour with a visit to the Independence Palace, home and workplace of the President of South Vietnam during the war; and the History Museum.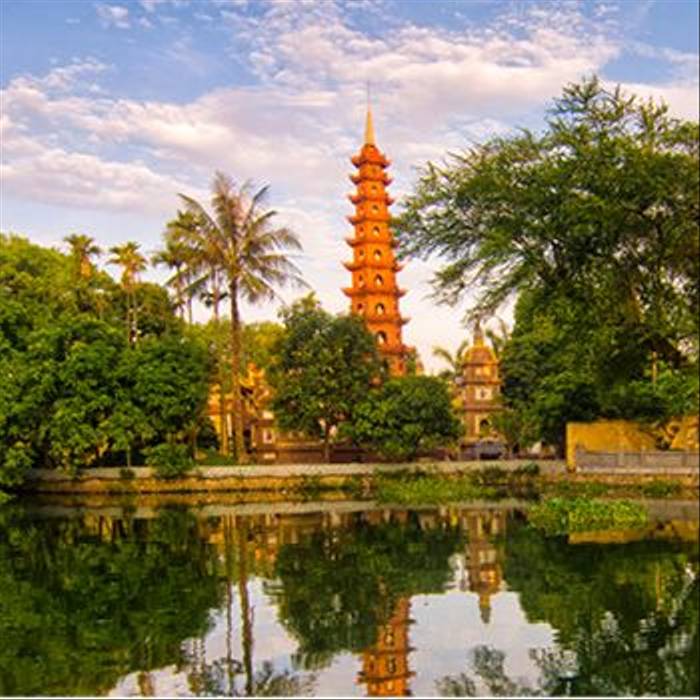 Ho Chi Minh City
- Hotel Stay
Formerly known as Saigon, Ho Chi Minh City is the most populous in Vietnam and, like the country's capital, Hanoi, has a Parisian flavour due to years of French colonialism. From traditional Oriental pagodas to red-brick 19th century cathedrals, its streets offer up an appealing mix of architectural styles. Watch a traditional water puppet show or take a tour of the underground Cu Chi tunnels, inhabited by many of the city's residents during the Vietnam War and now a major public attraction.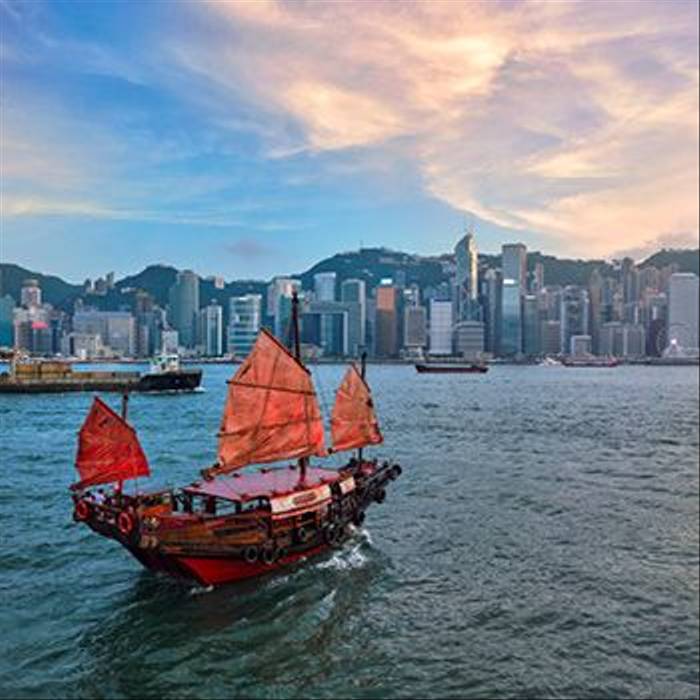 Diverse and delicious with an insatiable appetite, Hong Kong – also called the 'City of Life' – is bursting with energy. Experience the excitement, vibrancy and colour of this unforgettable duty-free port. Visit the dynamic Stanley Market where shoppers will find an unparalleled selection of bargains and hidden treasures, Victoria Park for spectacular views of the harbour or one of the 9,000 bars, pubs and restaurants Kowloon has to offer.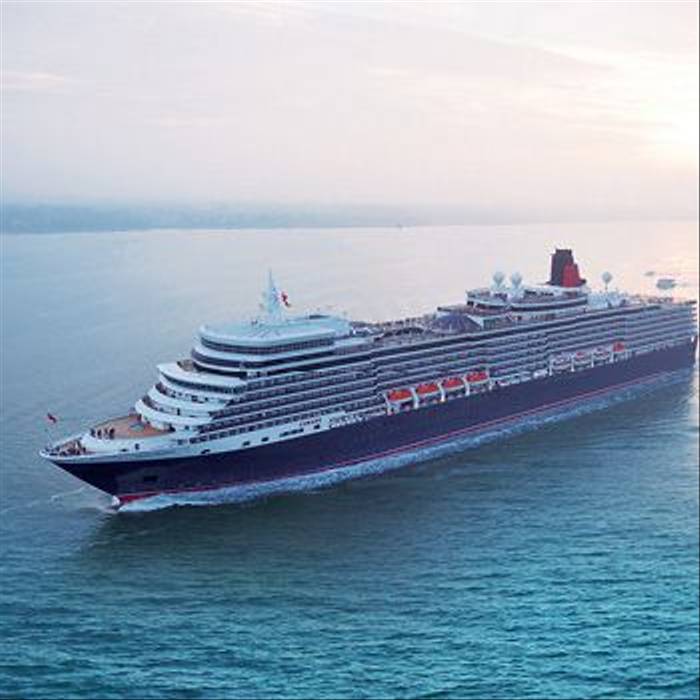 Hong Kong
- Embark Queen Elizabeth
Embark the regal Queen Elizabeth, one of the finest cruise liners sailing the five oceans and a ship that offers a little of the finer things in life to all passengers who sail with her. Enjoy Cunard's spectacular heritage, sense of occasion and huge array of activities, including ballroom-dancing, lawn bowls and afternoon tea in the Garden Lounge.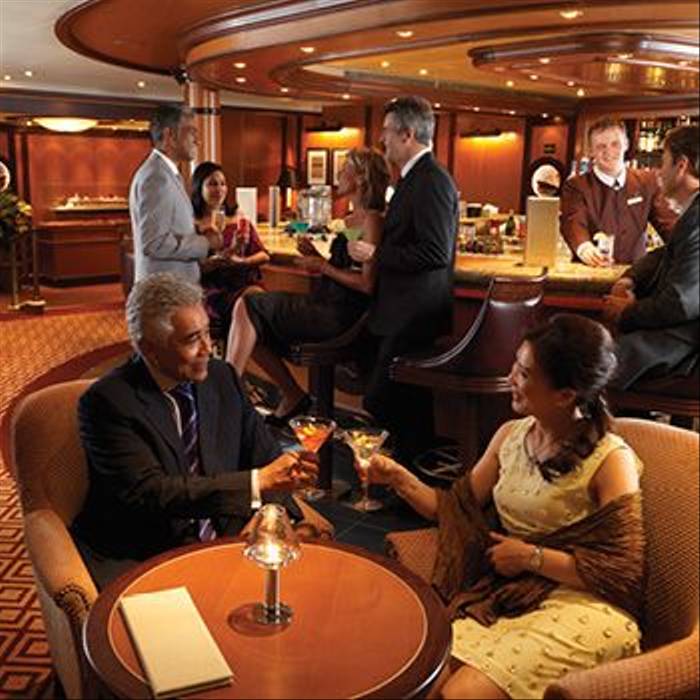 Queen Elizabeth offers an array of elegant bars and lounges to suit every mood – during the day, sip coffee and nibble on croissants in Café Carinthia; enjoy pre-dinner drinks in the Midships Bar; toast friends in the Champagne Bar; and dance the night away in the Yacht Club.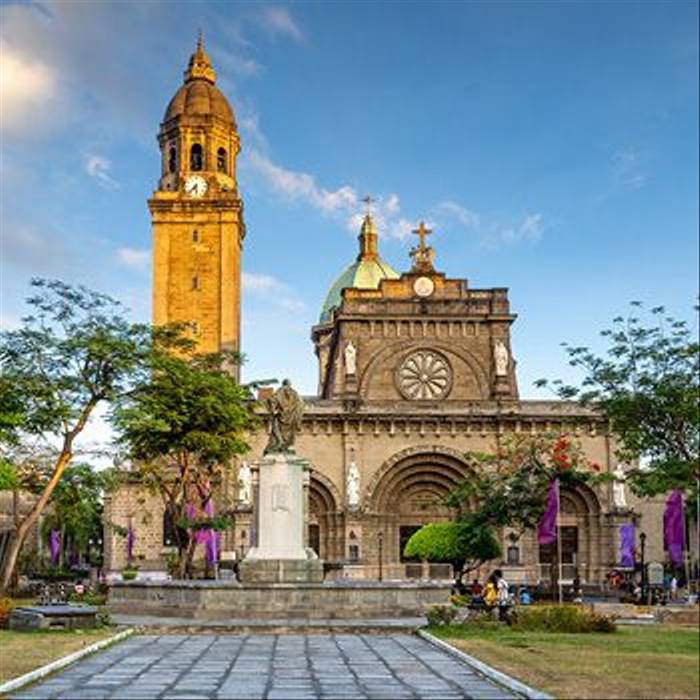 The capital of the Philippines is an up and coming travel destination, mixing Spanish influences with modern skyscrapers around the ancient walled city of Old Manila. Out of town attractions include 'shooting the rapid' at the fabulous Pasanjan Falls or take a scenic drive past rice fields and fruit orchards up to Tagaytay Highlands, 2,250 feet above sea level.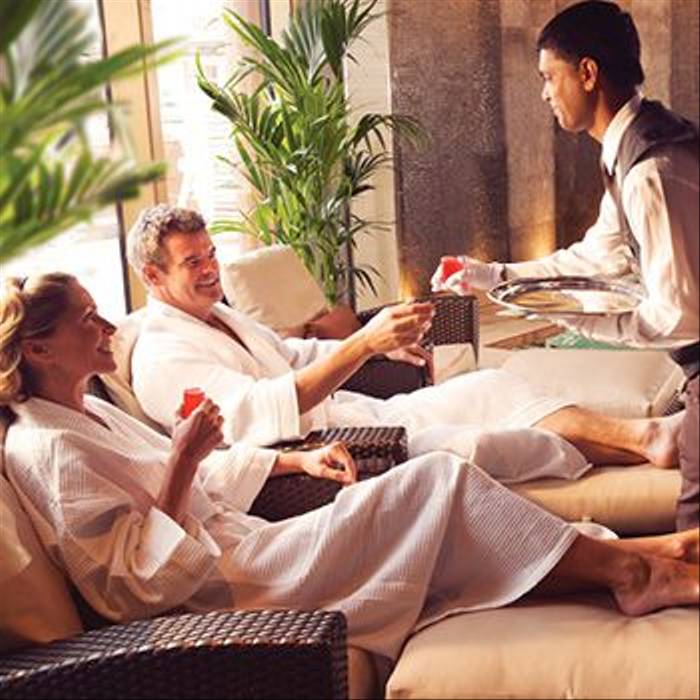 Your day on board the Queen Elizabeth can be active and lively, or as calming and chilled as you like; there's something on board to suit your every mood from swimming in the pool to relaxing in The Royal Spa; joining in with Book Club to browsing the Royal Arcade.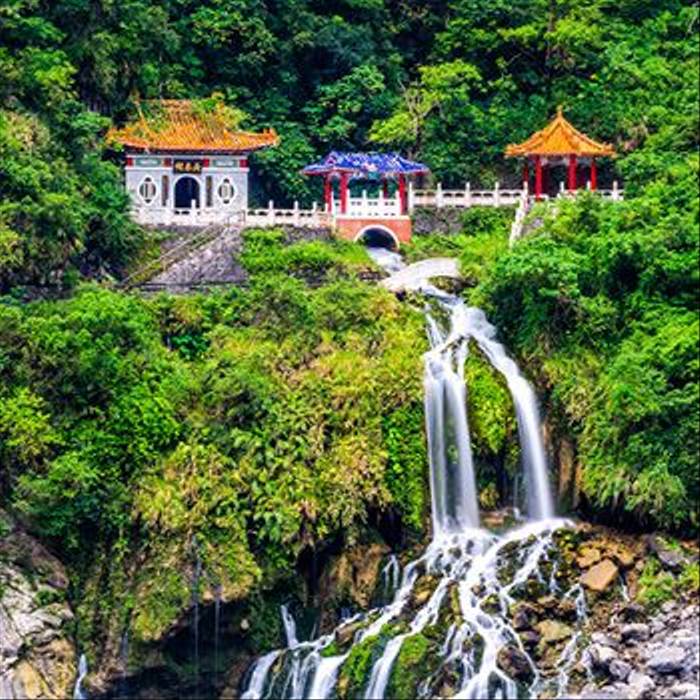 Although it's one of Taiwan's largest cities, Hualian has a lot of natural beauty and an easy going pace of life. It boasts a good choice of restaurants, parks and ocean views but it's also the gateway to discover Taiwan's beaches, hiking trails, waterfalls and hot springs. Visit Taroko National Park with an astounding 12-mile-long canyon—a breathtaking spectacle of craggy rocks and cascading water.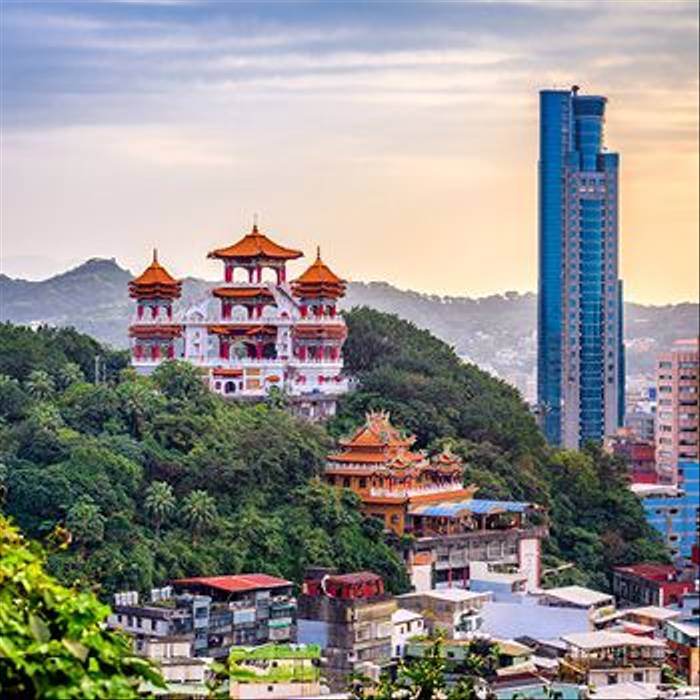 Located in Northern Taiwan and surrounded by mountains, Keelung is famed for its night markets. The Miaokou Night Market is a must-see with its iconic yellow lanterns and its intriguing location surrounding Dianji Temple. Take your pick from 200 stalls serving up all manners of culinary delights including dumplings, pork rib soup, fresh seafood and fried chicken.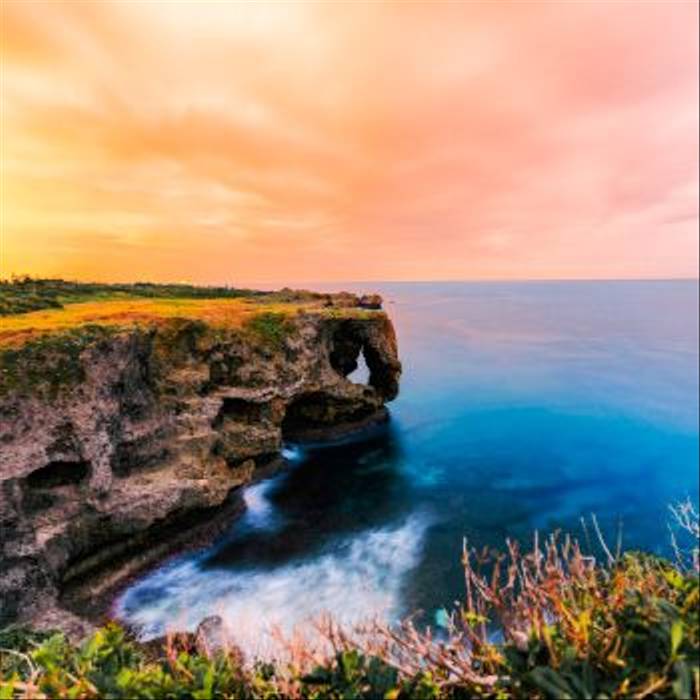 This island's white-sand beaches and turquoise waters draw divers and snorkelers hoping to glimpse the island's famed manta rays. Ishigaki is a nature lover's paradise, with palm forests, mangrove-lined rivers that you can kayak down, and jungle-covered mountains perfect for hiking adventures. As well as its wealth of natural beauty, you'll find an abundance of cultural sites with ties to the island's rich history.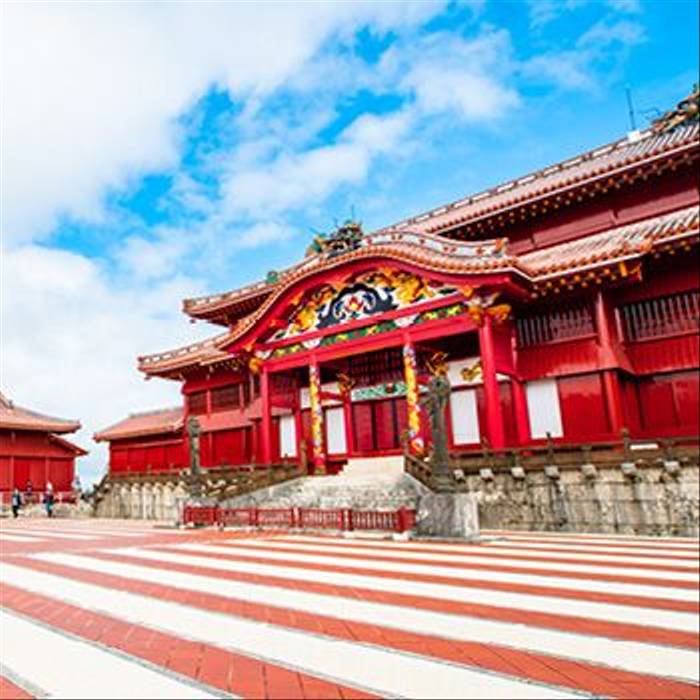 Naha was almost destroyed during the Second World War but has rebuilt itself into a bustling modern city. From sunny beaches lined with palm trees to traditional palaces hidden amongst skyscrapers, you'll find gems around every corner. Make sure you wander down the cobbled Tsuboya Yachimun Street, lined with antique and pottery shops that are interspersed with charming cafés. In Okinawa, you can also visit the Peace Park and Peace Memorial Museum that commemorates the Battle of Okinawa. Stroll the grounds and learn about the events leading up to this devastating period in the island's history.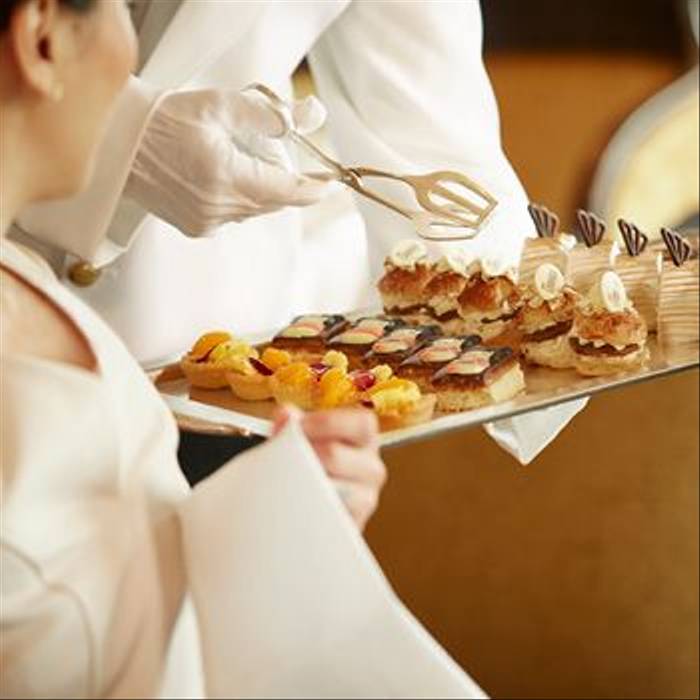 A relaxing day at sea gives you ample opportunity to experience all that your ship has to offer. There are so many activities to choose from; enjoy afternoon tea served by white-gloved waiters, watch extravagant stage shows in opulent theatre surroundings and then dance the night away in the grand ballroom.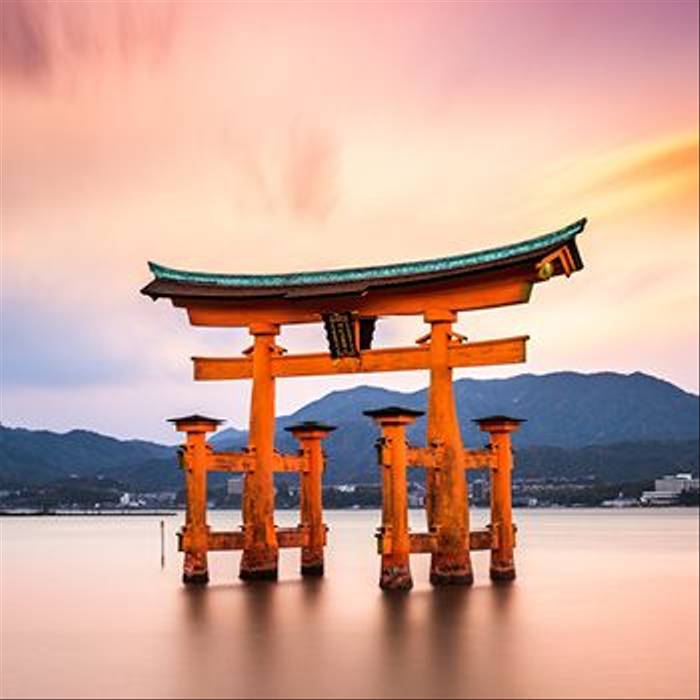 Hiroshima is a thriving, bustling city surrounded by natural beauty. The Chugoku Mountains surrounds the city with rivers, valleys, plains and basins landscaping the area. The Peace Memorial Park and Museum recall the city's destruction. A stroll through the town reveal stalls and shops serving a variety of local cuisine. Miyajima Island, a short ferry ride away, offers one of the country's most alluring and oldest Buddhist and Shinto shrines.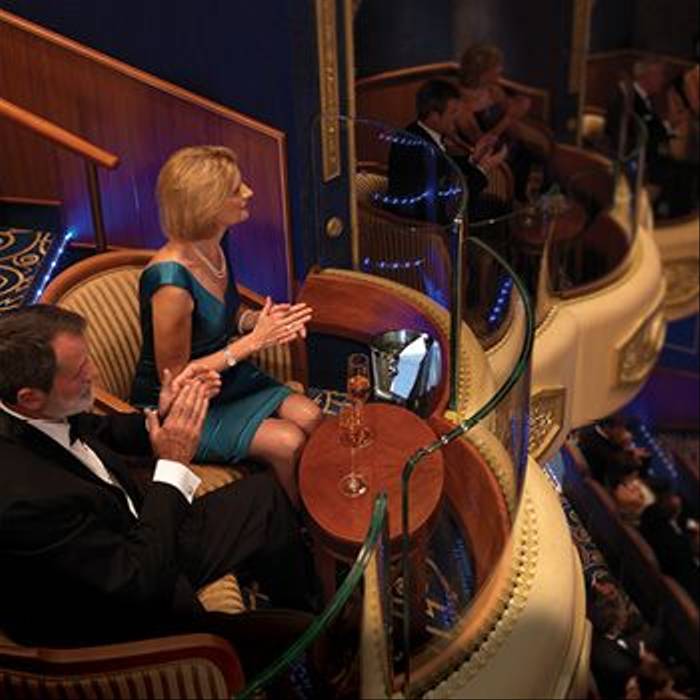 Indulge in the sumptuous spa, experience Cunard's luxurious and refined service at afternoon tea served by white-gloved waiters, catch a show in the Royal Court Theatre or dance the night away in the magnificent surroundings of the Queens Ballroom – it's all up to you.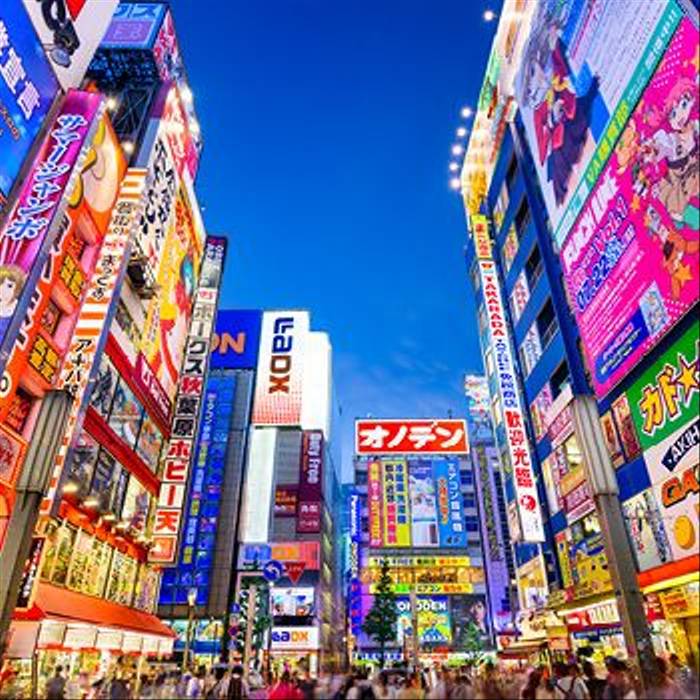 Tokyo
- Disembark Queen Elizabeth and Hotel Stay
Discover Japan's fascinating city of contrasts from serene ancient shrines to dizzying neon-lit streets, during a three night, hotel stay at the Grand Nikko Toyko Daiba. Visit the famous Meiji Shrine and the Imperial Palace, home to Japanese royalty and take your pick of shopping, dining and entertainment options in the district of Ginza.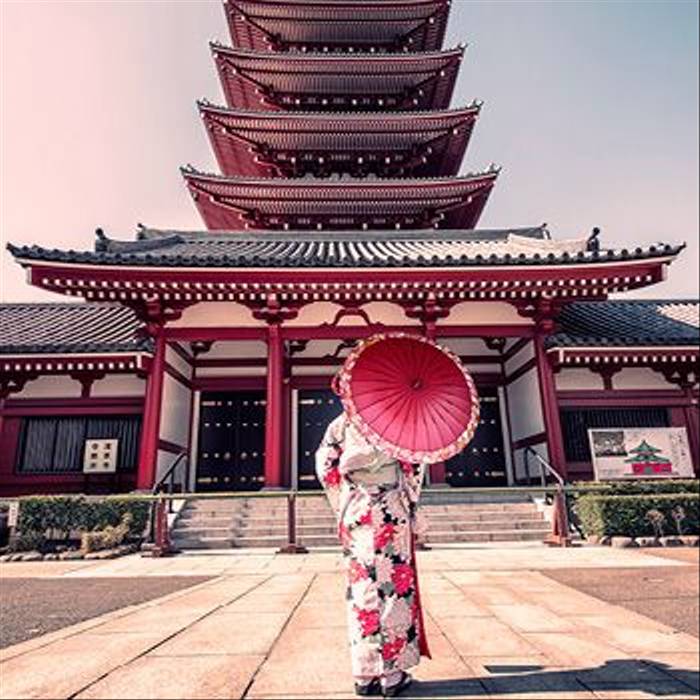 Zip between locations thanks to the city's sophisticated transport network. Fast-moving Akihabara showcases the best of Japanese technology but when the hustle and bustle gets too much, you can escape to one of Tokyo's many parks or have green tea in an elegant tea house.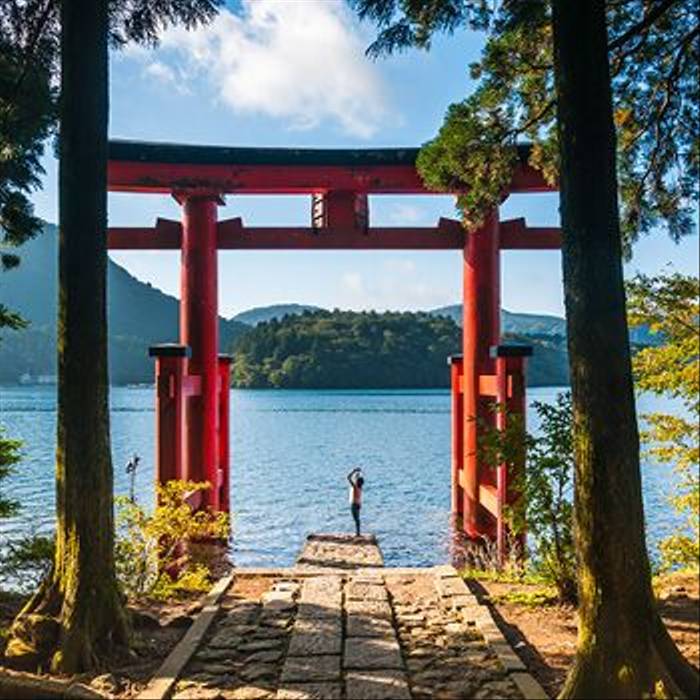 Tokyo
- Hotel Stay and Tour
During your Tokyo stay, you'll enjoy a tour of the sacred Mount Fuji, Japan's highest mountain. You'll admire the symmetrical beauty of its near perfect volcanic cone and take in the views of the active, sulphuric pools. You'll also take a sky ride in the Hakone Ropeway Cable Car and a boat trip across the serene Lake Ashi where you can enjoy the natural beauty of the Crater Lake, before the bullet train whisks you back to Tokyo.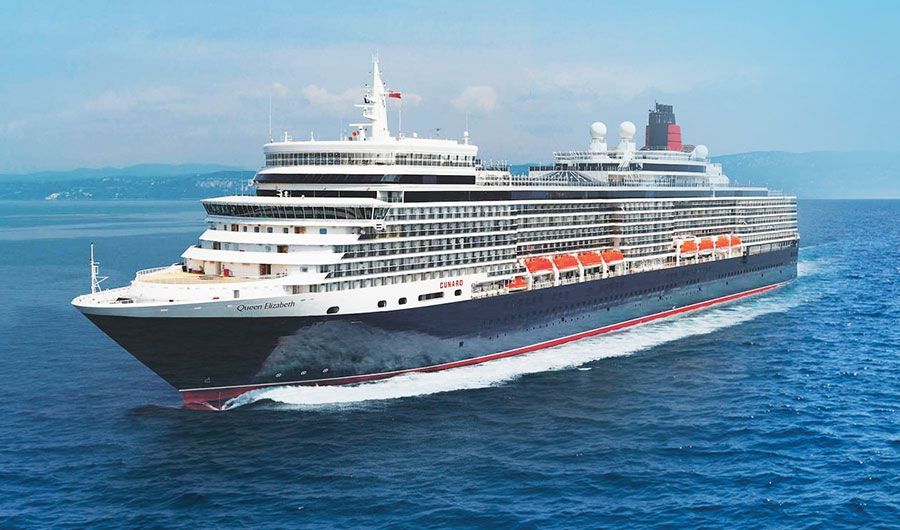 When Her Majesty the Queen conducted the naming ceremony in her own honour in October 2010, she continued a marvellously regal formal cruising tradition. Cunard has maintained all the refined styling, amenities and service associated with the Golden Era of cruise sailing and added modern facilities, leisure and entertainment opportunities. Stunning accommodation and the most exceptional fine dining you'll ever experience at sea are highlights of the glorious Queen Elizabeth cruise ship. Dance in the grand ballroom, enjoy afternoon tea served by white-gloved waiters, watch extravagant stage shows in opulent theatre surroundings or simply relax and revitalise beside one of the two lovely pool areas.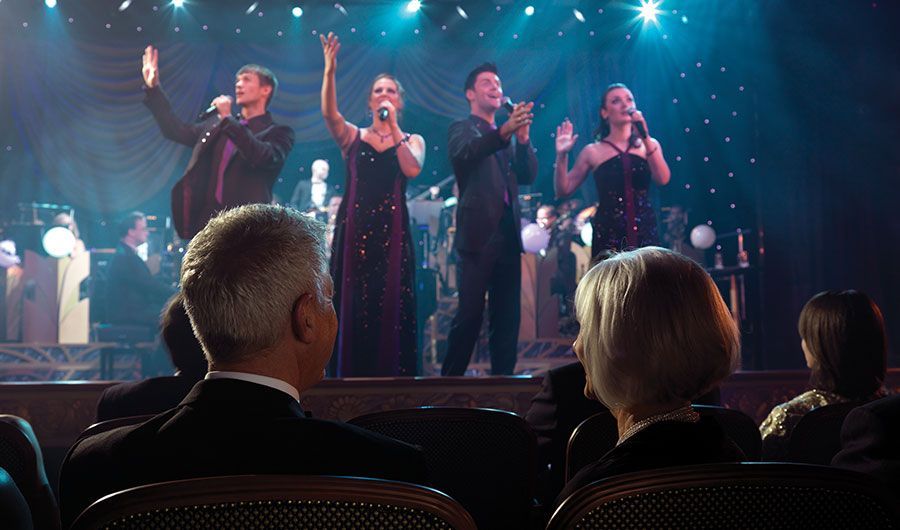 Queens Room
Head here for traditional afternoon tea or to dance the night away at one of the glamorous balls.
The Garden Lounge
Designed to have the feel of a Kew Gardens conservatory, this is the perfect place to sit back and relax.
Commodore Club
Enjoy a signature cocktail with canapés before dinner while taking in glorious panoramic views.