From Australia's Ayers Rock to Agra's Taj Mahal
Includes a Sunset Dinner in Uluru and Fully Escorted India Tour
Fully Escorted Golden Triangle & Ayers Rock Tour
28 nights | 04 Mar 2021
From Australia's Ayers Rock to Agra's Taj Mahal
Includes a Sunset Dinner in Uluru and Fully Escorted India Tour
Fully Escorted Golden Triangle & Ayers Rock Tour
28 nights | 04 Mar 2021
Get The Full Experience...
From Sydney's iconic arch bridge to India's majestic Taj Mahal, this incredible cruise encompasses some of the highlights of two contrasting but equally thrilling continents - Australasia and Asia.
After soaking up the culture of Australia's largest city, you'll fly into the outback where you'll witness Ayers Rock, the country's most famous natural landmark and a sacred site for its aboriginal people. Embarking Queen Elizabeth you'll then sail to the riverside city of Brisbane on the east coast before exploring some of the most fascinating islands in and around Papua New Guinea, one of the world's most unspoiled countries. A taste of the Orient beckons with a stop at Porto Princesa on the beautiful Philippines Island of Palawan before you sample the soaring skyscrapers of futuristic Singapore. Disembarking Queen Elizabeth you'll then fly to Delhi where you'll begin your incredible Golden Triangle Tour. See the very best of India's ancient architecture including the inimitable Taj Mahal, the gleaming white-marble masterpiece of Mughal architecture, and Pink City of Jaipur.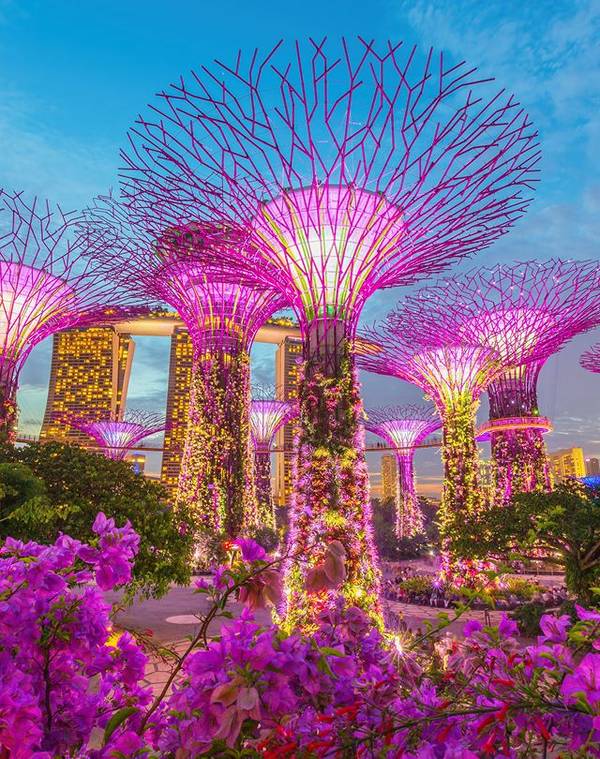 Package Includes
3 night hotel stay in Sydney
1 night hotel stay in Ayers Rock with a sunset dinner
18 night full-board cruise on board Queen Elizabeth
Overnight in port in Singapore
3 night hotel stay in Delhi
Fully escorted tour of Jama Masjid Mosque, Raj Ghat, Humayun's Tomb, Qutub Minar and more
1 night hotel stay in Agra
Fully escorted tour of the Taj Mahal, Agra Fort and Fatehpur Sikri
2 night hotel stay in Jaipur
Fully escorted tour of Amber Fort, Hawa Mahal, the City Palace, Jantar Mantar Observatory and more
All hotel stays include breakfast
All transfers
All flights (London departure - regional flights available)
ATOL protected
Flight from
Other regional airports may be available*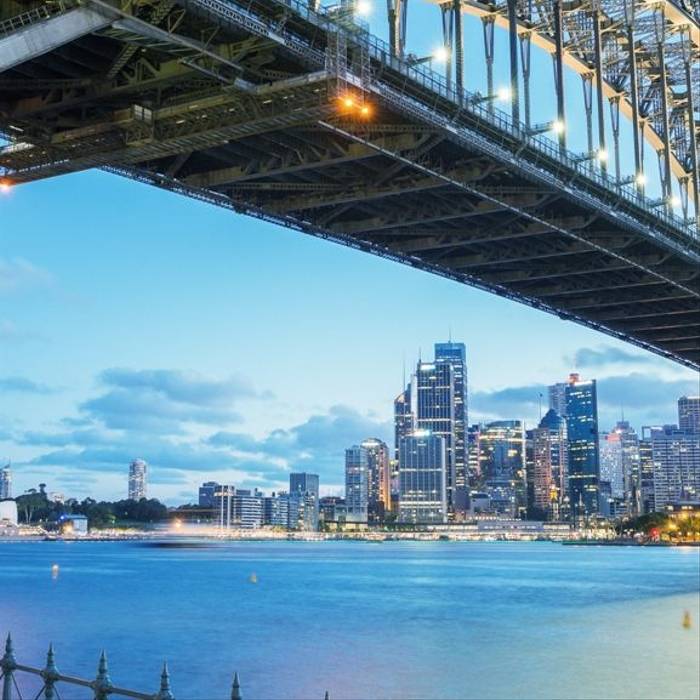 Arriving in Sydney, you'll find a warm welcome in Australia's largest and most cosmopolitan city. Known for iconic landmarks including its harbour bridge and opera house, it also offers a feast of cultural treats, from restaurants that are the envy of the world to first-class museums and galleries. There's also dozens of places to simply hang out and admire the scenery, from surfing hot-spot Bondi Beach to the urban tranquillity of the Royal Botanic Garden.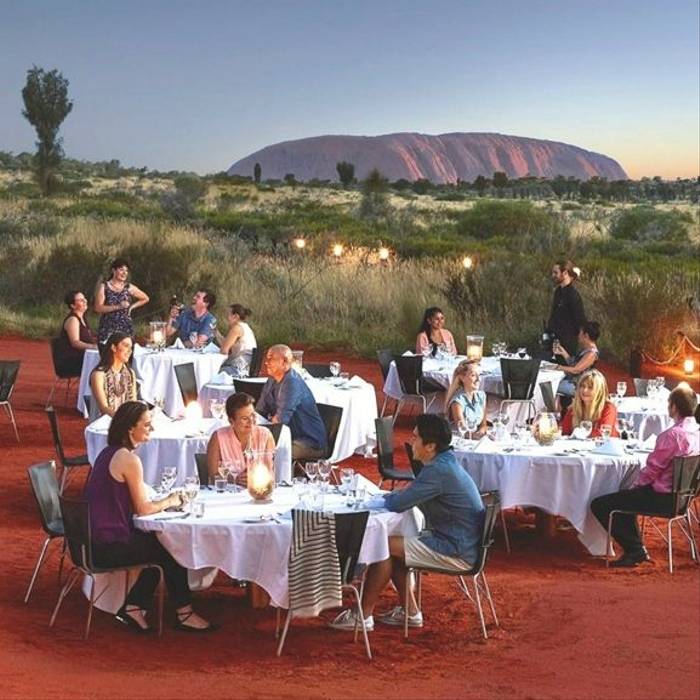 Ayers Rock
- Hotel Stay and Tour
Today you'll fly to Ayers Rock, also known as Uluru, a fascinating landmark sacred to the aboriginal people of the area and the country's best-known natural wonder. On arrival you'll enjoy some free time followed by a private coach tour of the nearby Kata Tjuta rock formations. Later that evening, feast on local delicacies, including kangaroo and crocodile, to the hypnotic sound of a didgeridoo and admire Ayers Rock's ember-like glow from a distance as it stands isolated in the Northern Territory's arid plains.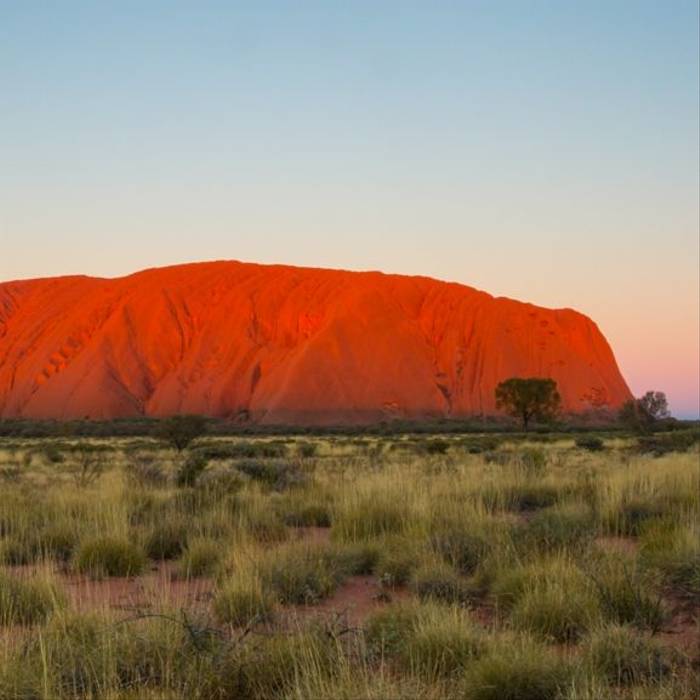 This morning you'll get up close to Ayers Rock and watch the sun rise majestically above it. You'll also get a private guided coach tour around its base where you'll explore some of its caves. Featuring paintings and carvings that are thousands of years old, it tells the stories of Australia's ancient past. You'll also visit the Aboriginal Cultural Centre to get a better insight into the lives of the local indigenous people, before going back to the hotel for a delicious buffet cooked breakfast.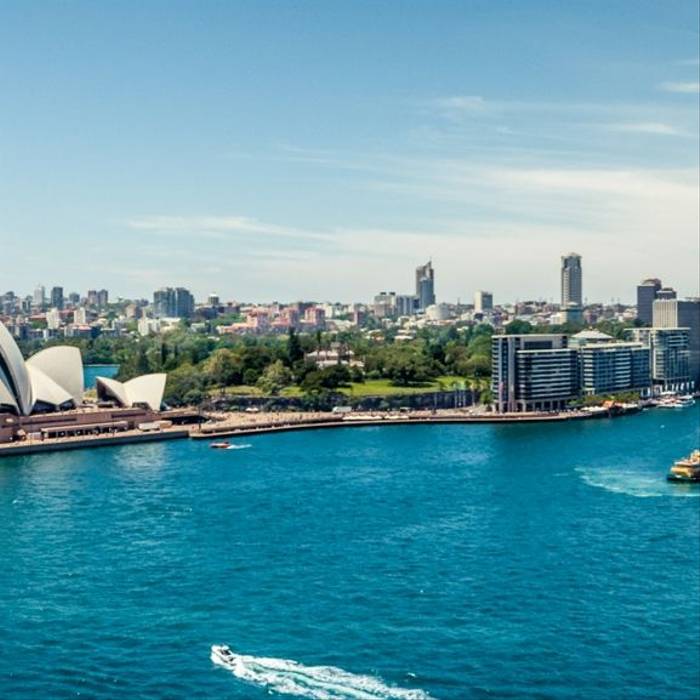 With another chance to get under the skin of this fabulous city, you could spend a few hours in Darling Harbour. Whatever your tastes or interests, this pedestrian-friendly district is a constant hive of activity, with cinemas, restaurants, street performers and the Australian National Maritime Museum, where you can board a replica of the ship Captain Cook commanded when he discovered the eastern coast of Australia.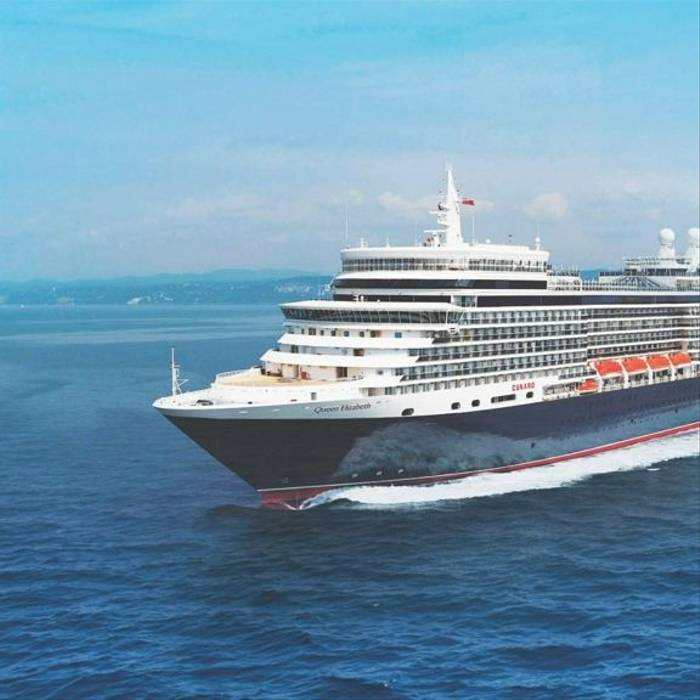 Sydney
- Embark Queen Elizabeth
Today you'll embark the regal Queen Elizabeth, one of the finest cruise liners sailing the five oceans and a ship that treats her passengers with the finer things in life. You'll revel in Cunard's enviable heritage, sense of occasion and array of activities, including ballroom-dancing, lawn bowls or a posture-building yoga or t'ai chi class under the morning sun. You could even indulge in an elegant afternoon tea in the Queen's Room.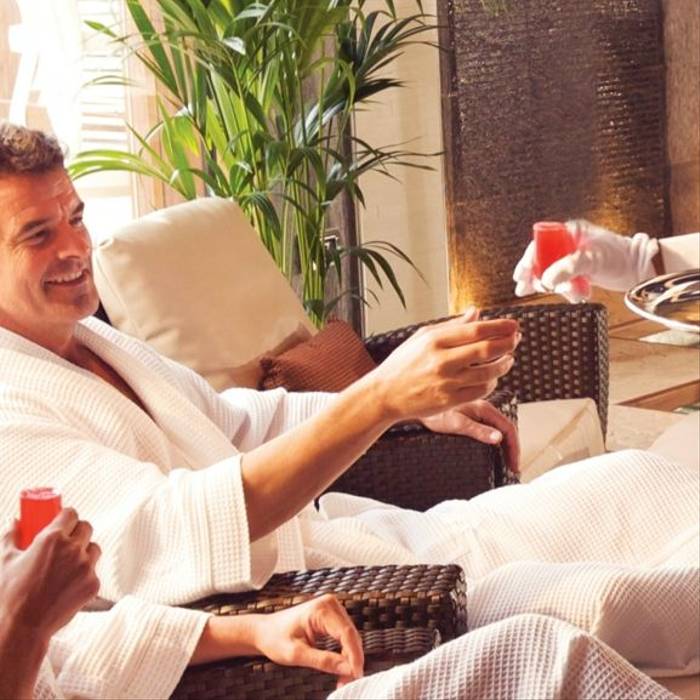 Each day on the ocean you'll find a new part of the ship to explore or an activity to try out. Whether you're brimming with energy or in the mood for some laid-back tranquillity, you'll be catered for on the Queen Elizabeth. Take a blissful break in the spa, put some finesse in your golf-putting technique or sink into a comfy chair at one of the lounges where you'll be able to watch major sporting events, from live Premier League football to Formula One.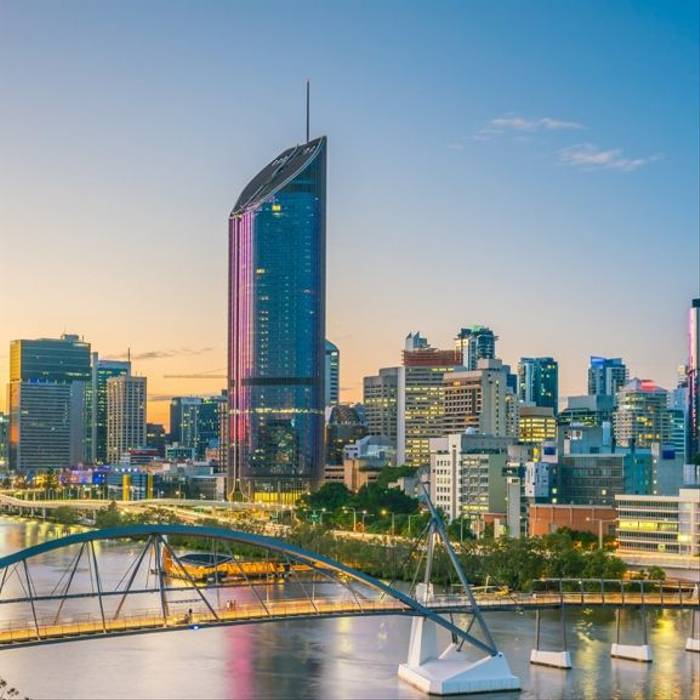 Australia's third most populous city, Brisbane is known as the Sunshine State. Here you'll find sculptures, murals and mosaics peeking out from the streets, while unusual buildings like the Queensland Performing Arts Centre enhance the atmosphere of creative vibrancy. Enjoy a waterside lunch alongside Brisbane River, or visit the Lone Pine Koala Sanctuary where, besides these cute marsupials, you can see kangaroos, platypuses, wombats and more.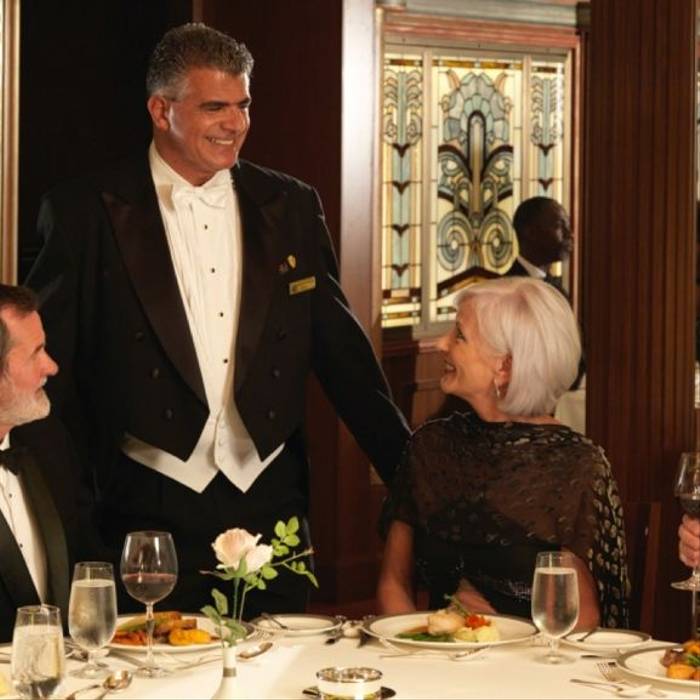 You won't want to miss out on any of the superb dining options available to you on Queen Elizabeth. Whether you want to dress up for the refined ambience and Gallic cuisine of Verandah, or get a taste of home at the Golden Lion, which serves everything from cottage pie to fish and chips, the culinary fare won't disappoint. For a reviving coffee or tea, visit Café Carinthia whose patisserie selling an extensive range of delicious cakes and pastries will delight those with a sweet tooth.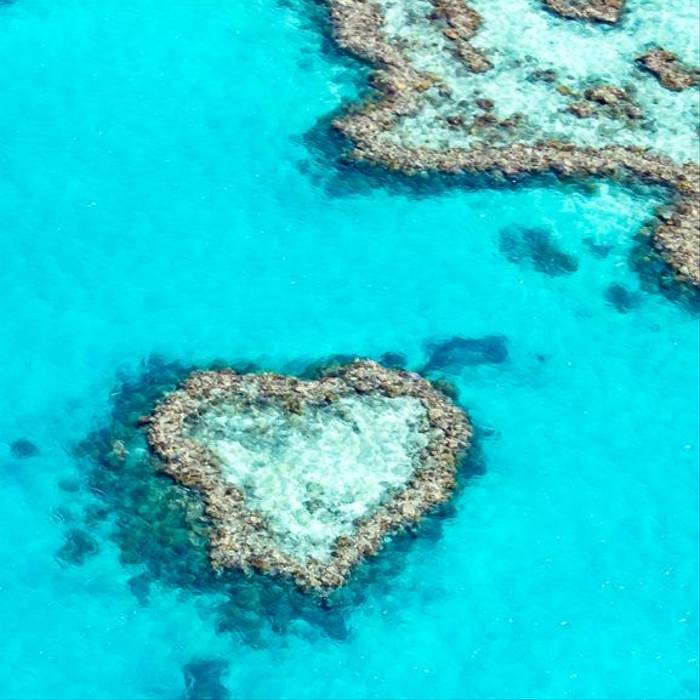 Get a taste of suburban life Down Under with a visit to Yorkey's Knob on the north east coast. Nearby attractions include Cairns, a city that thrums with nature, from mango trees clustered with fruit bats to chirping kookaburras. You could also explore the rainforests of Daintree National Park and the Great Barrier Reef, an aquatic paradise that's home to everything from turtles to giant clams to confetti-like shoals of fish.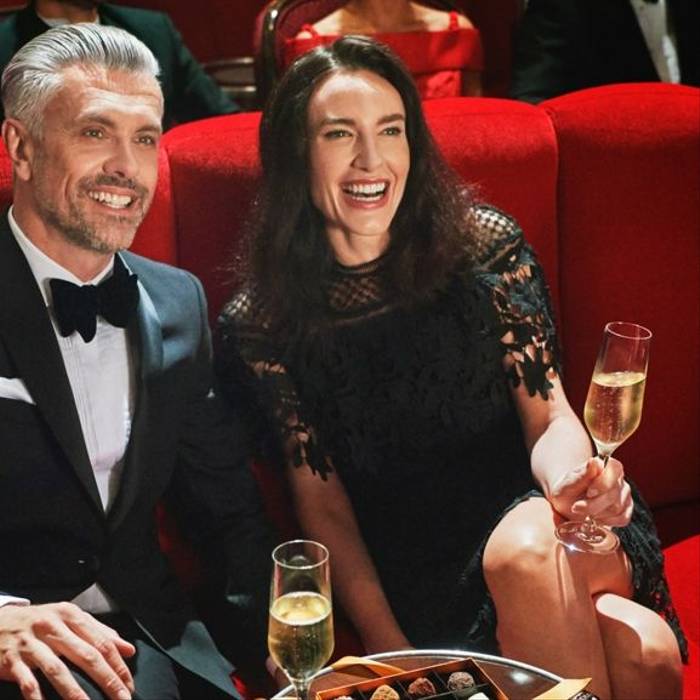 You'll find some of the most talented performers at sea on board the Queen Elizabeth. Settle in at the Royal Court Theatre and see them shine in everything from dazzling West End-style musicals to Shakespeare plays. You'll also be treated to illusionists, stand-up comedians and singers from several genres, all carefully selected by Cunard to give passengers an experience they'll treasure forever.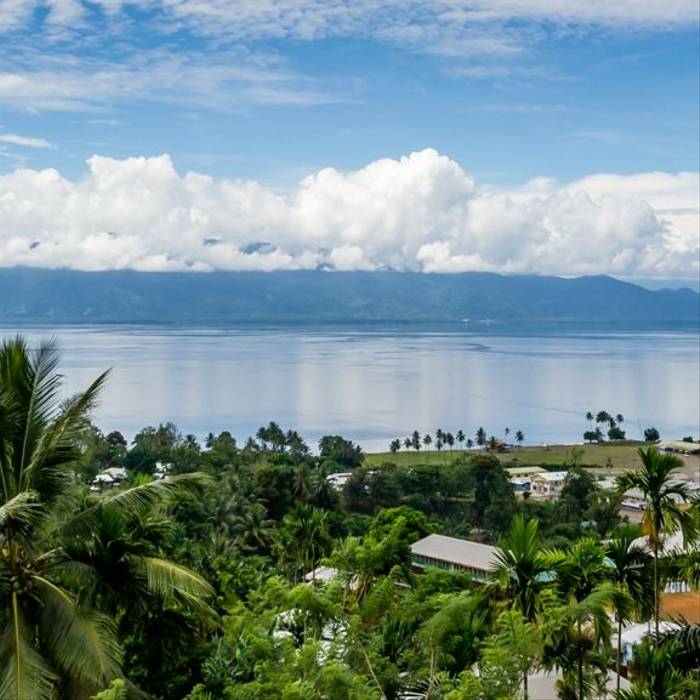 Alotau (Papua New Guinea)
Charmingly undeveloped, Alotau is a tiny coastal town perched between dense rainforest and the wonderfully unspoiled Milne Bay on Papua New Guinea's east coast. Scuba diving among coral reefs is a popular activity in the bay, or you could visit the arts and crafts market where you'll find sublime wood carvings made by local artisans. Immerse yourself in the local customs and watch traditional dances to the beat of kundu drums.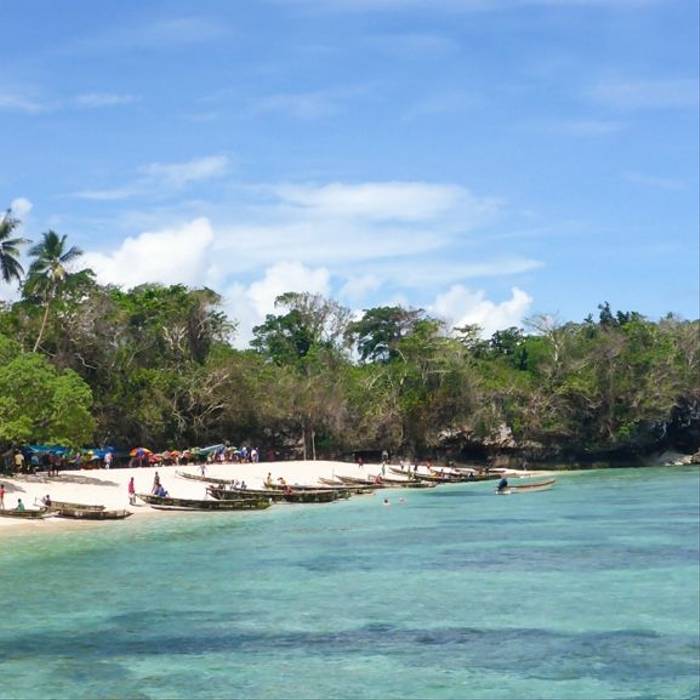 Kiriwina (Papua New Guinea)
Today you'll visit Kiriwina, the largest of the Trobriand Islands brimming with lush rainforests and colourful coral reefs. Not only blessed with beautiful vistas, it has bountiful amounts of culture which you could find as you stroll through the local markets. Listen to the sound of shell jewellery clack together in the wind and see yams exchanging hands as the local currency.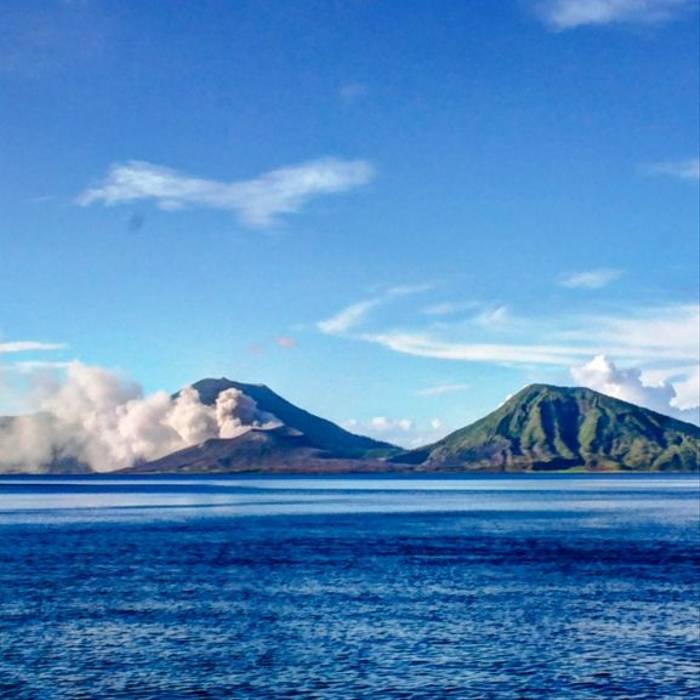 Rabaul (Papua New Guinea)
An otherworldly and surreal landscape with arching mountains and volcanic terrain, Rabaul is like nothing you've seen before due to the eruption of looming Mount Tavurvur. After a walk within this deserted landscape, you could head to the tropical jungle where you'll find giant butterflies as well as tree-kangaroos.
DAY 15 - 18
| 18 - 21 Mar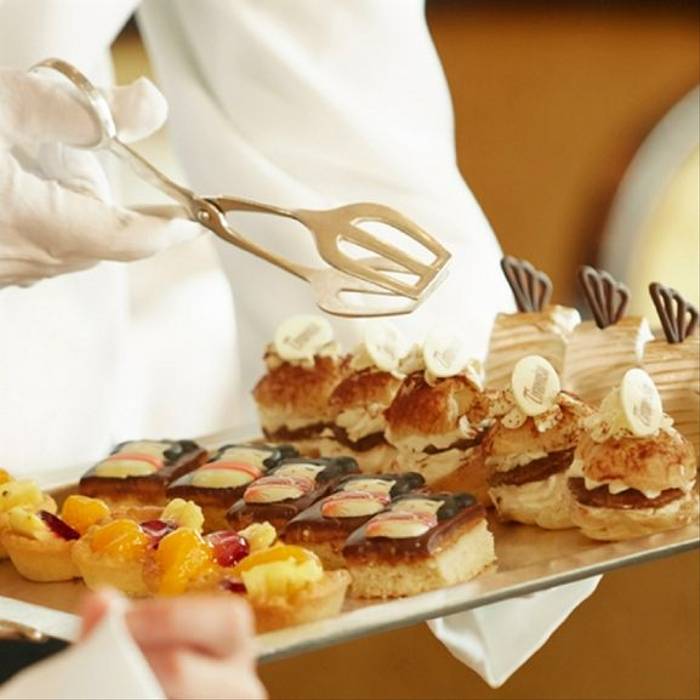 A relaxing few days at sea gives you ample opportunity to experience all that your ship has to offer. There are so many activities to choose from: enjoy afternoon tea served by white-gloved waiters, watch extravagant stage shows in opulent theatre surroundings or get glammed up and dance the night away in the grand ballroom.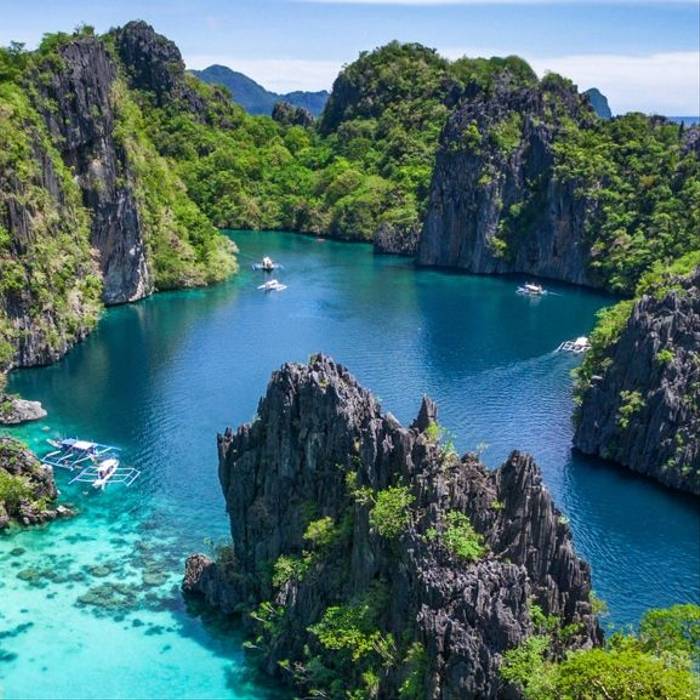 Puerto Princesa (Philippines)
Today discover Puerto Princesa, a city that hides a snaking underground river and nature escapes just outside its city limits. Its bustling energy sweeps you away into delicious restaurants and humble bars but after you've eaten your fill, you could glide along the Puerto Princesa Subterranean River and enjoy the sight of ripple reflections dancing across the stone walls.
DAY 20 - 21
| 23 - 24 Mar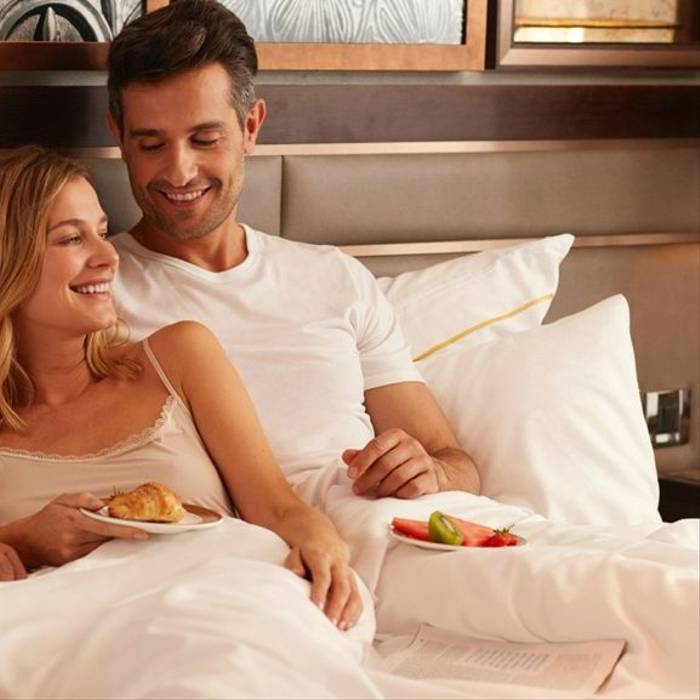 Dine, relax and rest in timeless style and luxury. Every suite and stateroom is your own personal oasis where you can enjoy 24 hours complimentary room service dining. Unwind in your own comfortable space and dream of what's to come.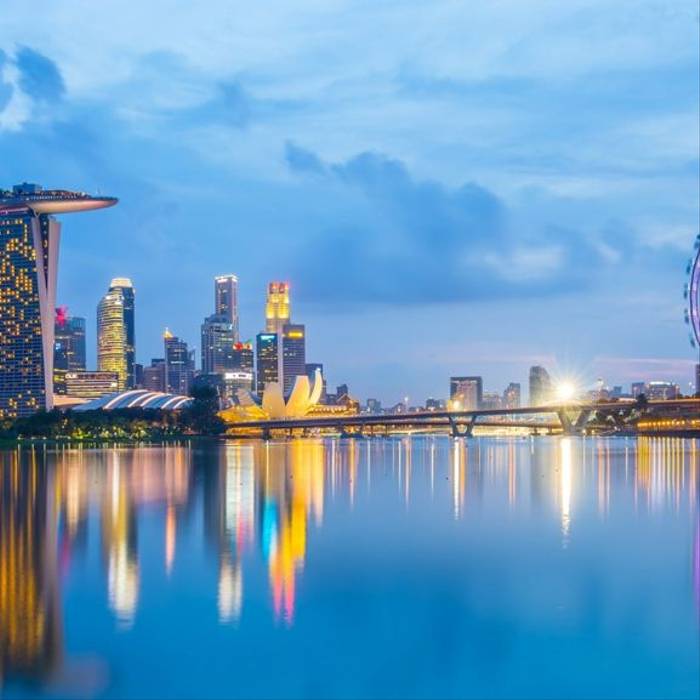 This effervescent city shimmers with energy from its luminescent Supertrees to its verdant tropical Botanic Gardens which you could explore during your overnight stay on board the ship. Delve deeper into its heart and uncover colonial buildings before catching the cable car for a different perspective. Finally, to round off your perfect day, settle in one of its lively bars and sip a classic Singapore Sling.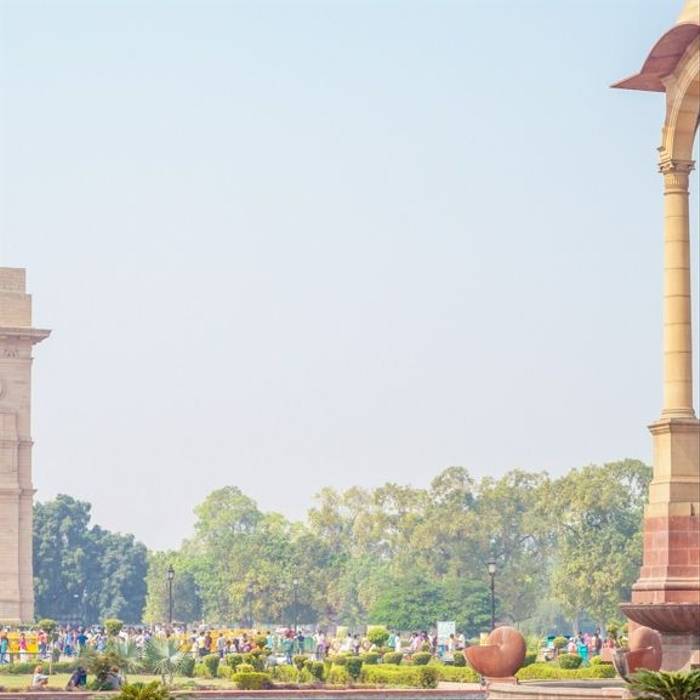 Singapore
- Disembark Queen Elizabeth and Delhi Hotel Stay
Disembarking Queen Elizabeth you'll fly out to Delhi, home of out-out-of-this world architecture, beauty and culture. Sample sinus-sizzling curries, get lost down switchback alleyways and peruse one of its many bazaars and haggle for a deal. If you want to go for a spot of shopping for an original gift, head to Baba Kharak Singh Marg where you can find a variety of traditional Indian craftsmanship in one of its emporiums.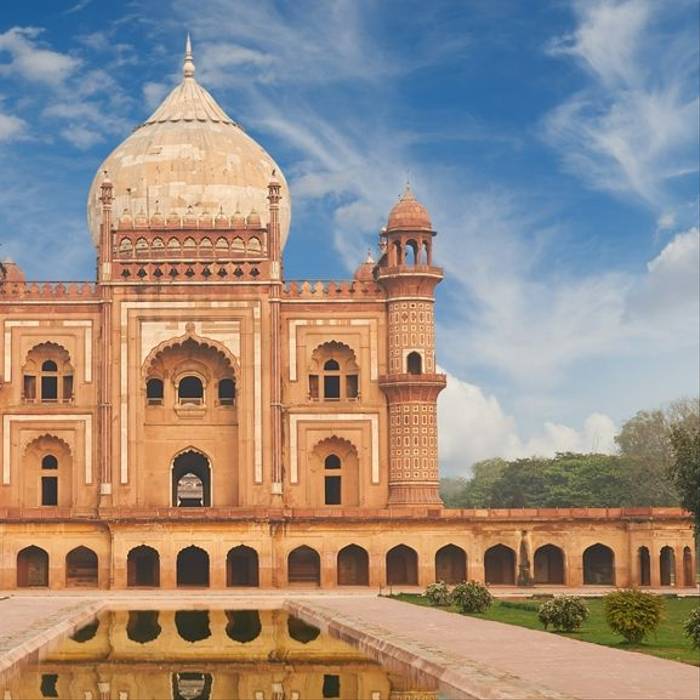 Delhi
- Hotel Stay and Tour
Begin your Golden Triangle discovery in Old Delhi where you'll enjoy a sightseeing tour of Raj Ghat, the memorial to Mahatma Gandhi, and the Jama Masjid mosque, built by the same Mughal emperor that commissioned the Taj Mahal. You'll also see the Red Fort, the site of many battles over the centuries, and where the Indian prime minister makes an annual Independence Day speech to the nation. This martial structure looks as robust and imposing today as when it was built.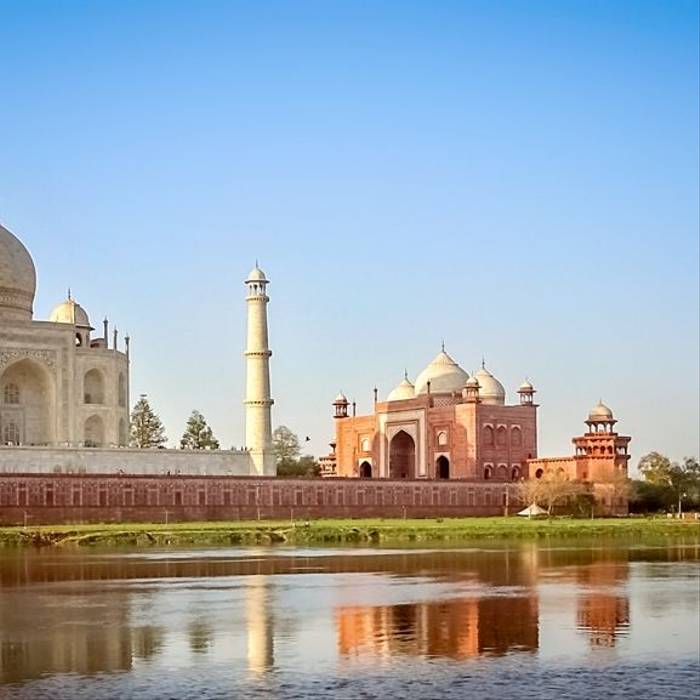 Agra
- Hotel Stay and Tour
Prepare yourself for the one of the greatest love letters in the world – the Taj Mahal. Taking over twenty years to make, this mausoleum was dedicated to Emperor Shah Jahan's favourite wife who died in childbirth. Made of polished white marble and inlaid with a king's ransom of jewels, this monument's beauty continues to dazzle us today.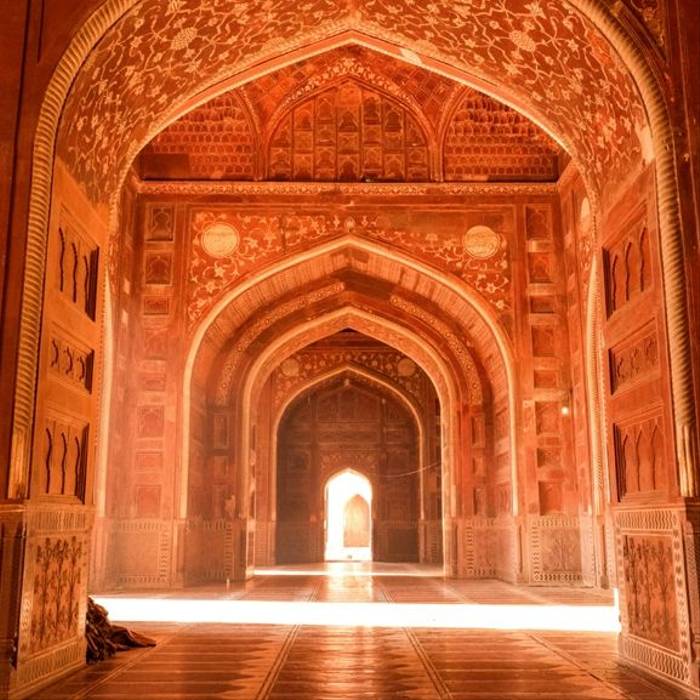 Jaipur
- Hotel Stay and Tour
On the way to Jaipur you'll stop off at Fatehpur Sikri, a deserted 16th century red sandstone city, the gateway of which is its famed domed archway, the Buland Darwaza. At the Rajasthan capital of Jaipur, known as the Pink City because of the colour scheme of many of its many historic buildings, you'll discover well-preserved architectural wonders that illustrate the vast wealth and power of the rajas that once ruled this enthralling corner of India.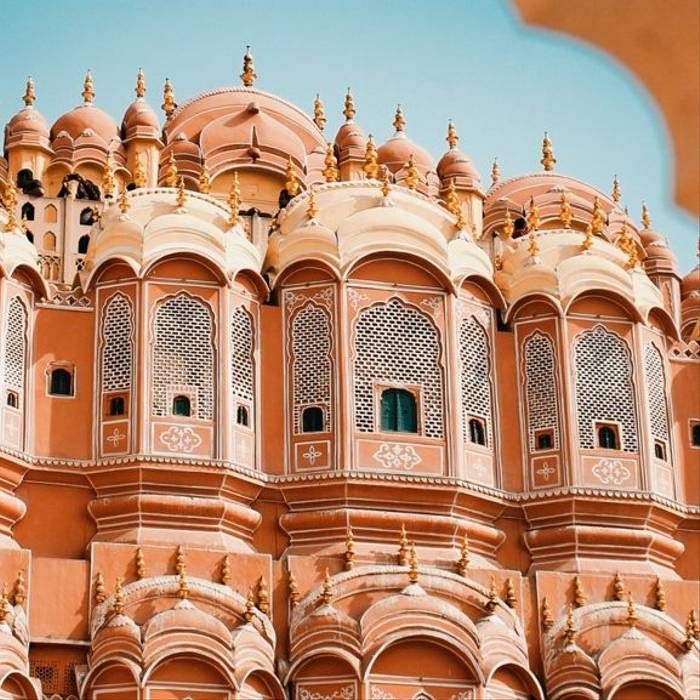 Jaipur
- Hotel Stay and Tour
It's not surprising that Jaipur regularly ranks among the top destinations in India. A must-see is the Hawa Mahal, or 'Palace of Winds', a five-storey building festooned with small enclosed balconies from where royal ladies would discreetly observe everyday life and festivals in the street below. Jaipur is also home to the sweeping Amber Fort which spans a hilltop overlooking the tranquil Maota Lake. Jantar Mantar, an astronomical observatory built in the 18th century, features the world's largest stone sundial.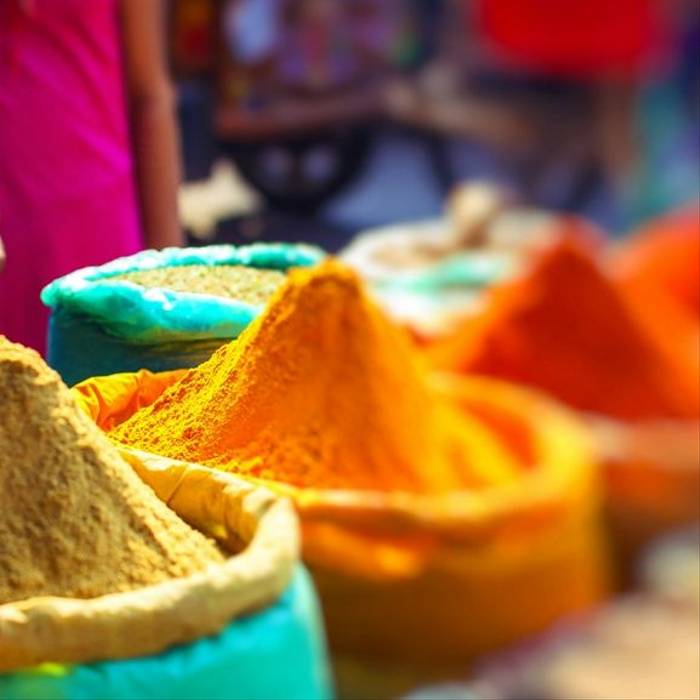 Returning to Delhi, you'll enjoy one final night in this capital before your flight home tomorrow.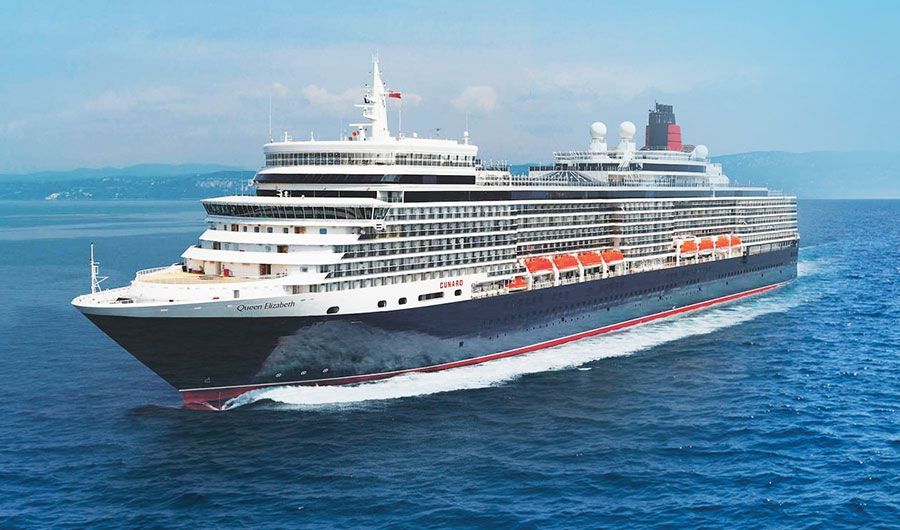 When Her Majesty the Queen conducted the naming ceremony in her own honour in October 2010, she continued a marvellously regal formal cruising tradition. Cunard has maintained all the refined styling, amenities and service associated with the Golden Era of cruise sailing and added modern facilities, leisure and entertainment opportunities. Stunning accommodation and the most exceptional fine dining you'll ever experience at sea are highlights of the glorious Queen Elizabeth cruise ship. Dance in the grand ballroom, enjoy afternoon tea served by white-gloved waiters, watch extravagant stage shows in opulent theatre surroundings or simply relax and revitalise beside one of the two lovely pool areas.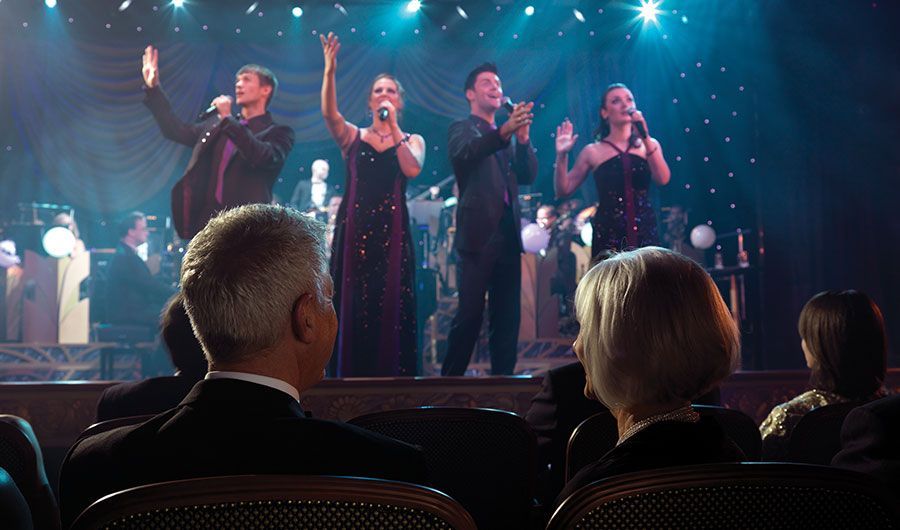 Queens Room
Head here for traditional afternoon tea or to dance the night away at one of the glamorous balls.
The Garden Lounge
Designed to have the feel of a Kew Gardens conservatory, this is the perfect place to sit back and relax.
Commodore Club
Enjoy a signature cocktail with canapés before dinner while taking in glorious panoramic views.