Brazilian Rhythms, Iguazu Falls & Caribbean Charm
Includes a Fully Escorted Tour of Iguazu Falls and All-Inclusive Luxury Silversea Cruise
Exclusive to Imagine Cruising | 3 Night Five-Star Hotel Stay in Barbados
22 nights | 17 Feb 2021
Brazilian Rhythms, Iguazu Falls & Caribbean Charm
Includes a Fully Escorted Tour of Iguazu Falls and All-Inclusive Luxury Silversea Cruise
Exclusive to Imagine Cruising | 3 Night Five-Star Hotel Stay in Barbados
22 nights | 17 Feb 2021
Brazilian Rhythms, Iguazu Falls & Caribbean Charm
Includes a Fully Escorted Tour of Iguazu Falls and All-Inclusive Luxury Silversea Cruise
Exclusive to Imagine Cruising | 3 Night Five-Star Hotel Stay in Barbados
22 nights | 17 Feb 2021
Get The Full Experience...
Gasp at the awe-inspiring Iguazu Falls, dance to a Brazilian beat and end an incredible holiday with a relaxing beach break in Barbados.
Dine on delicious steak before brushing up your tango skills during an overnight stay in Buenos Aires. From here you'll fly to Iguazu Falls where you'll explore both the Argentinian and Brazilian side of the falls during a walking tour. Your Iguazu experience complete, you'll fly to Rio de Janeiro where a tour will take you to the Christ the Redeemer statue. Following your stay, you'll embark Silver Moon and set sail for fascinating ports along Brazil's coastline. Soak up Salvador de Bahia's infectious energy, Recife's carnival spirit and Fortaleza's quaint fishing villages. Your final port of call is Devil's Island, made famous by the book Papillon and now only occupied by monkeys and birdlife. Arriving in Barbados, you'll disembark Silver Moon for a relaxing three night stay.
Iguazu Falls
Hear the thunderous roar of the largest waterfall system in the world as you take a fully escorted walking tour of Iguazu Falls, where you'll stand on the numerous viewing platforms that will fully immerse you in its shimmering mist. Separating two fascinating countries, the falls can be witnessed in all their vast glory. Encased in tropical rainforests, exotic wildlife and striking flowers, wander through the undergrowth as you take in your surroundings and the deafening sounds of the water around you.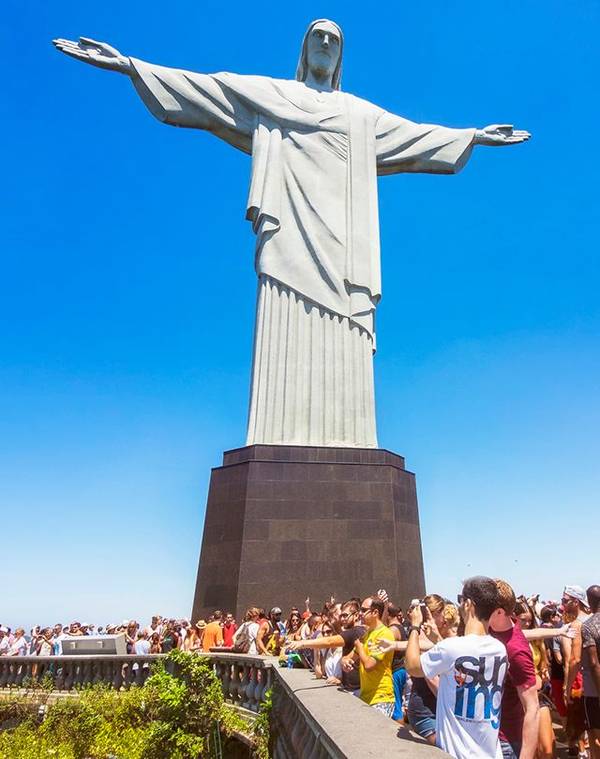 Package Includes
1 night five-star stay in Buenos Aires at the Recoleta Grand Hotel
2 night five-star stay at the Mercure Iguazu Hotel Iru
Fully escorted walking tour of Iguazu Falls including both the Brazilian and Argentinian sides of the falls
1 night five-star hotel stay in Iguazu Falls at the Wish Foz do Iguaçu
3 night five-star hotel stay at the Hilton Rio de Janeiro Copacabana
Fully escorted tour of Christ the Redeemer in Rio de Janeiro
12 night all-inclusive luxury cruise on board the brand new Silver Moon
Pre-paid gratuities and complimentary WI-FI on board
In-suite butler service and fully stocked fridge
All-inclusive alcoholic and non-alcoholic beverages including fine wines and premium spirits whilst on board
Overnight in port in Rio de Janeiro
3 night five-star hotel stay at the Hilton Barbados Resort
All hotel stays include breakfast
All transfers
All flights (London departure)
ATOL protected
Flight from
Other regional airports may be available*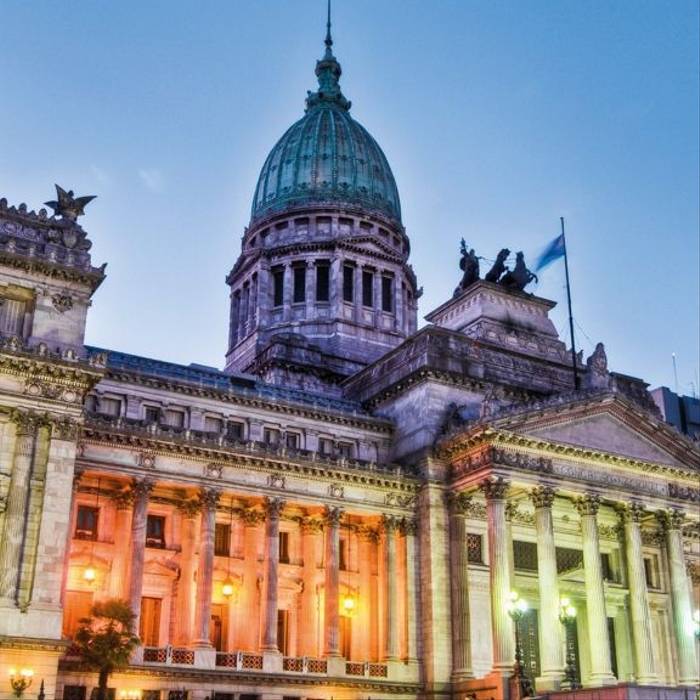 Buenos Aires
- Hotel Stay
Fly to Buenos Aires for an overnight hotel stay and explore its magnificent architecture and art galleries with some of the finest collections in Latin America. Later, you could head to one of the city's parillas for one of Argentina's famous steaks washed down with a glass of Malbec, then dance the famous tango in a milonga until the early hours.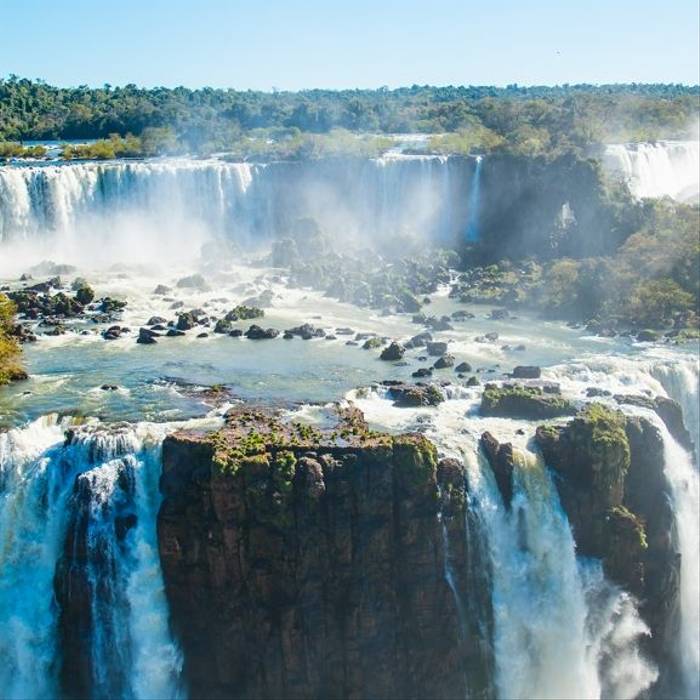 Iguazu Falls
- Hotel Stay
Today you'll fly to Iguazu Falls for a two night hotel stay to relax at the Mercure Iguazu Hotel Iru. Nestled in the heart of the Iryapú Jungle, this hotel is situated in an ideal location so that you'll be able to discover Iguazu Falls as well as listen to the wildlife come alive in the night. Enjoy the restaurant where you can dine on international cuisine as well as try some more of the local flavours before sipping your after-dinner tipple in one of its two bars – the perfect start to your Iguazu Falls discovery.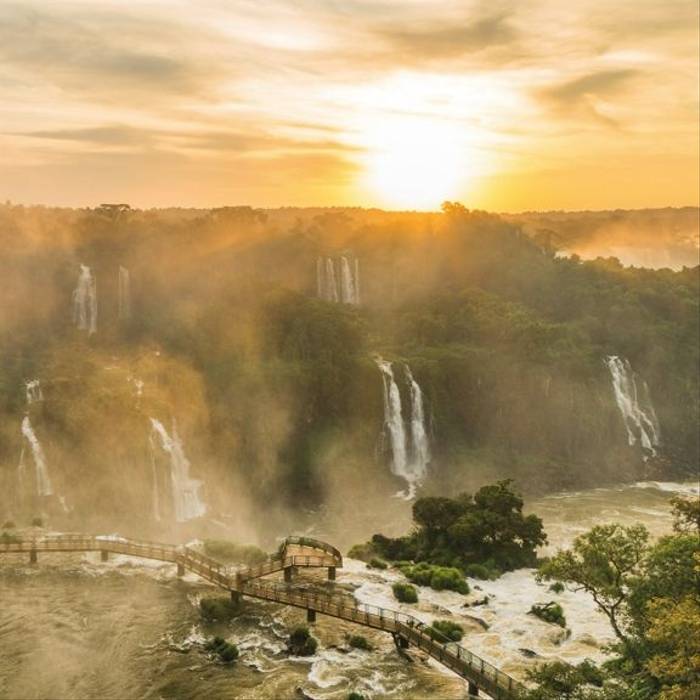 Iguazu Falls
- Hotel Stay and Tour
Today you'll explore the Argentinian side of the falls during a walking tour. Starting at The Devil's Throat, you'll stroll along the catwalk through rainforest teeming with colourful toucans to the large balconies located on the edge of the falls. The Higher Path offers breath-taking scenery from the clifftops while the Lower Path gives a great view of the rapids and falls lower down.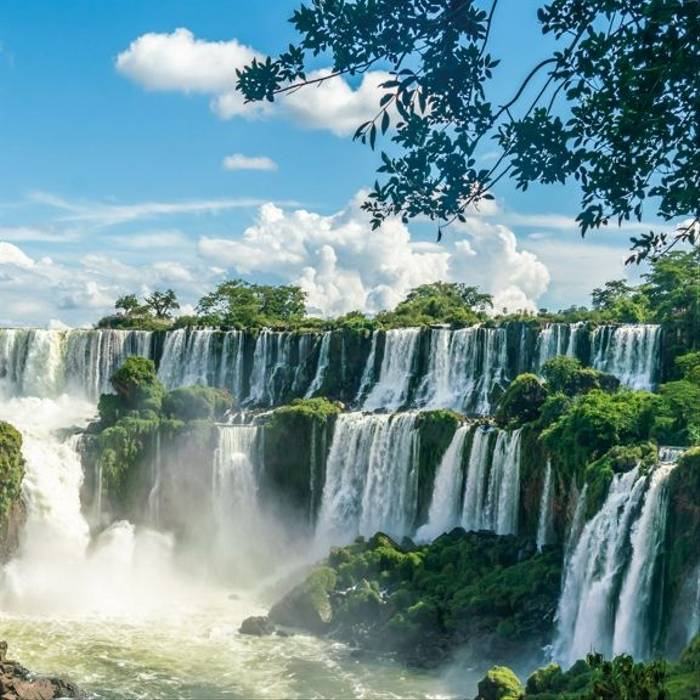 Iguazu Falls
- Hotel Stay and Tour
For a different perspective, you'll cross the border to tour the Brazilian side of the falls. As you walk along the catwalks, take in incredible panoramic views of all 275 waterfalls – it's the perfect way to complete your photo collection of this stunning natural wonder.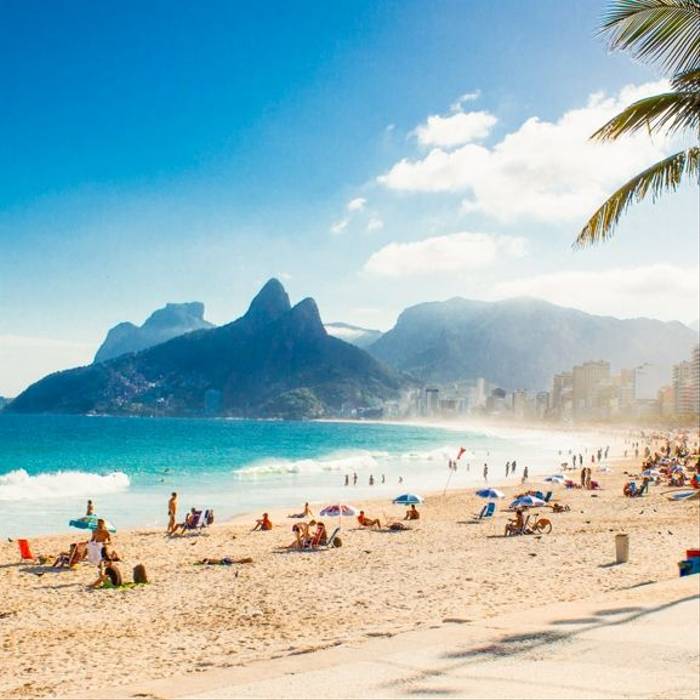 Rio de Janeiro
- Hotel Stay
You'll fly Rio de Janeiro, the most visited city in the southern hemisphere and the second largest city in Brazil, for a three night stay. Dance to samba or bossa nova in the city's exciting bars, sample some deliciously spicy cuisine or just relax on one of the beaches – you're on Rio time now!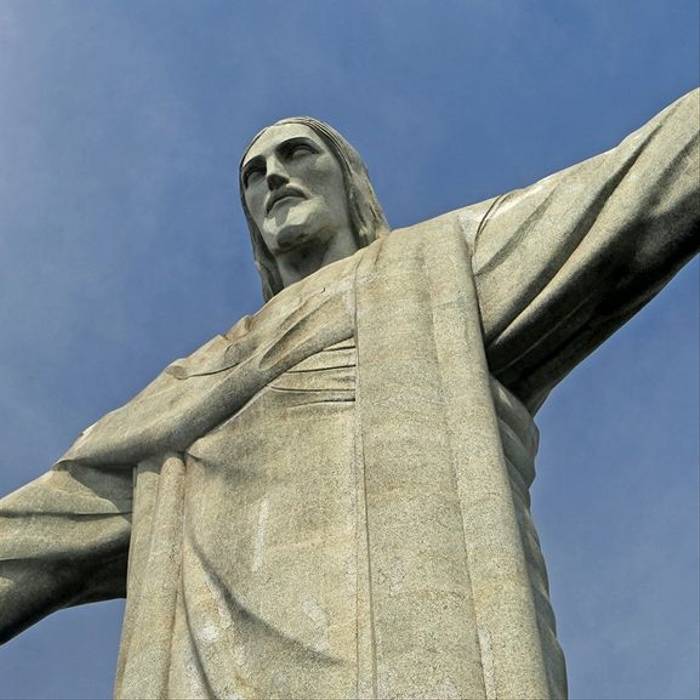 Rio de Janeiro
- Hotel Stay and Tour
A fully escorted tour will take you to the summit of Corcovado, travelling on the cog train through lush forests full of exotic flowers, before you take the elevator to the foot of the towering Christ the Redeemer statue. Enjoy the stunning views across the city and Guanabara Bay as you stand in the shadow of the giant outstretched arms that seem to embrace the skyline.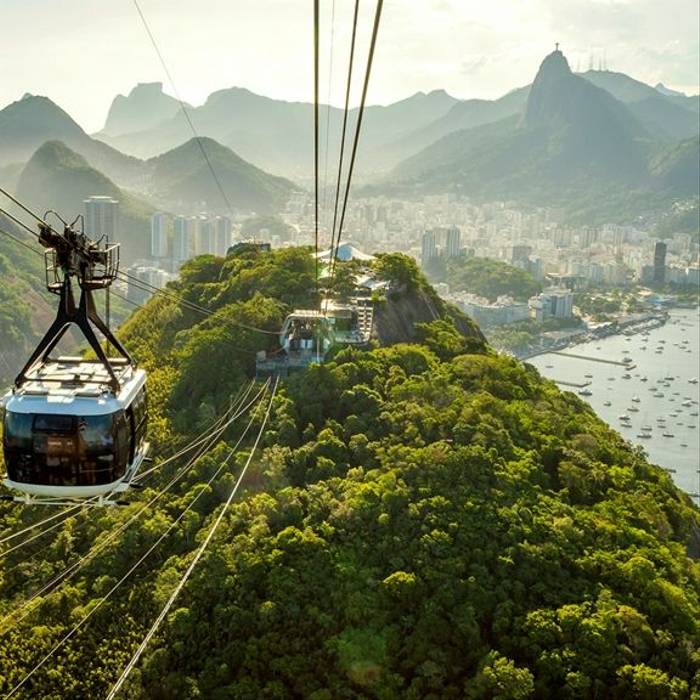 Rio de Janeiro
- Hotel Stay
With a stunning backdrop of rainforest covered mountains, white arcs of sandy beaches and lush green islands peeking out of the sea, it's no wonder Rio is called the "cidade maravilhosa", or 'Marvellous City'. During your stay you could take a trip into the rainforest to spot tropical birds, monkeys and sloths or explore the city to see the architectural opulence of the Imperial Palace and the National Library, the largest library in Latin America.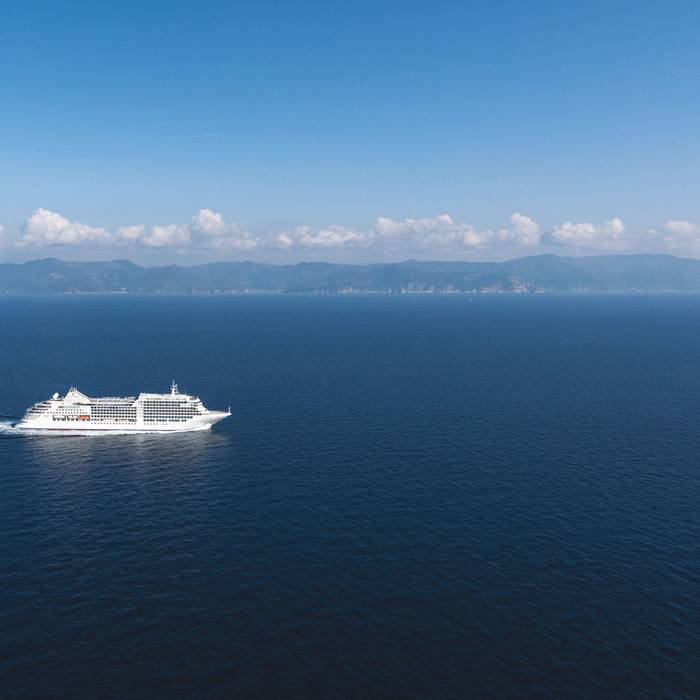 Rio de Janeiro
- Embark Silver Moon
Following your stay, you'll embark Silver Moon, the latest addition to the Silversea fleet and the epitome of 21st century luxury cruising. As a sister ship to Silver Muse, Silver Moon will mirror many of her popular features, including the dining venues Atlantide and Kaiseki, while maintaining the small-ship intimacy and spacious accommodation that are the hallmarks of the Silversea's cruise experience.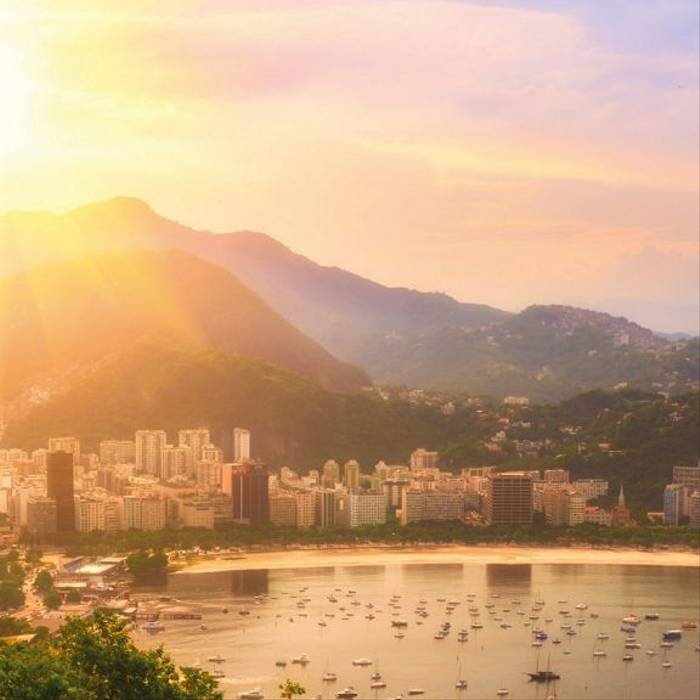 You'll enjoy an overnight on board in this colourful carnival city that moves to an infectious beat. Rio deserves its nickname of the marvellous city, with its spectacular natural setting nestled between the mountains and the sea and fringed with crescent-shaped golden beaches. Embrace beach life on Ipanema or Copacabana, enjoy the views from the top of Sugarloaf Mountain or discover exotic plants in the Tijuca National Park.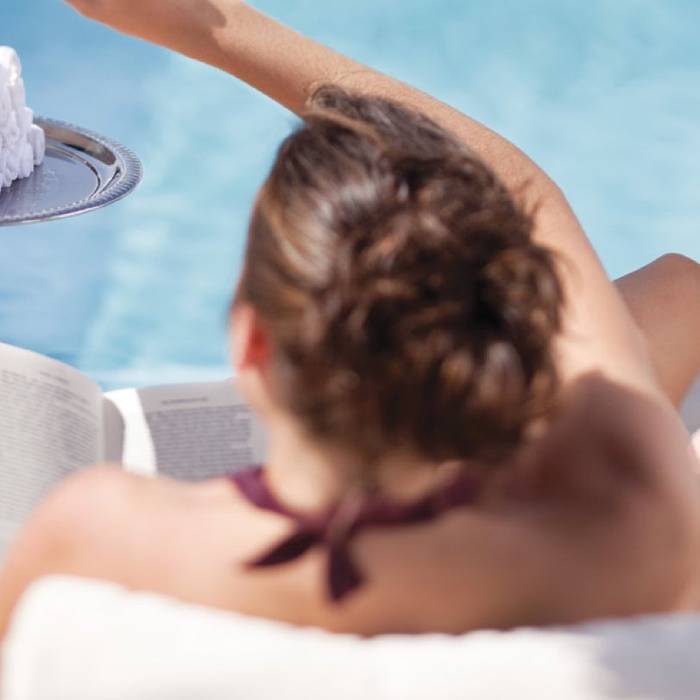 During your day at sea, relax in your spacious suite and let your butler take care of your every need. Or you could explore the elegant public areas on board Silver Moon, from the Observation Library to the Panorama Lounge - the perfect place to unwind, enjoy afternoon tea, listen to the pianist and watch the sun set.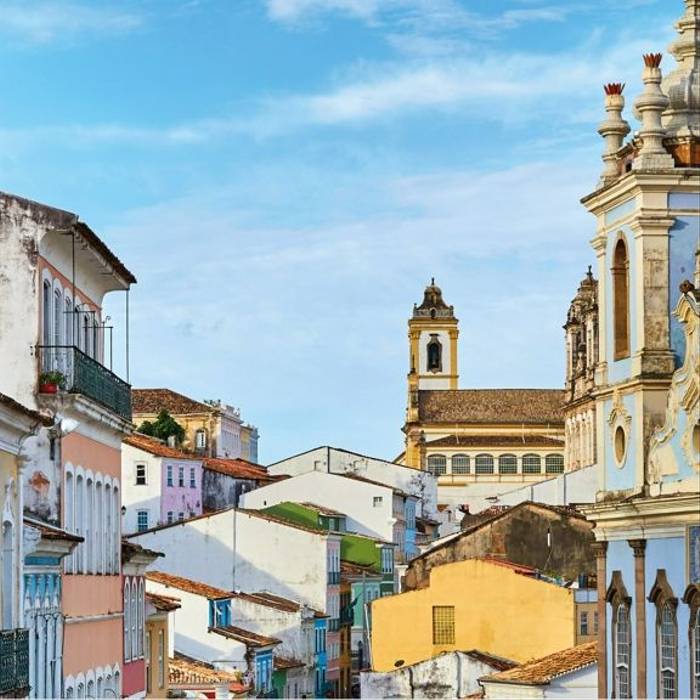 Salvador de Bahia is a high-energy city with a blend of Portuguese and African culture. The colourful centre was Brazil's first capital and has beautifully preserved historical buildings however wherever you go in the city, you'll find pulsating rhythms and an infectious carnival spirit.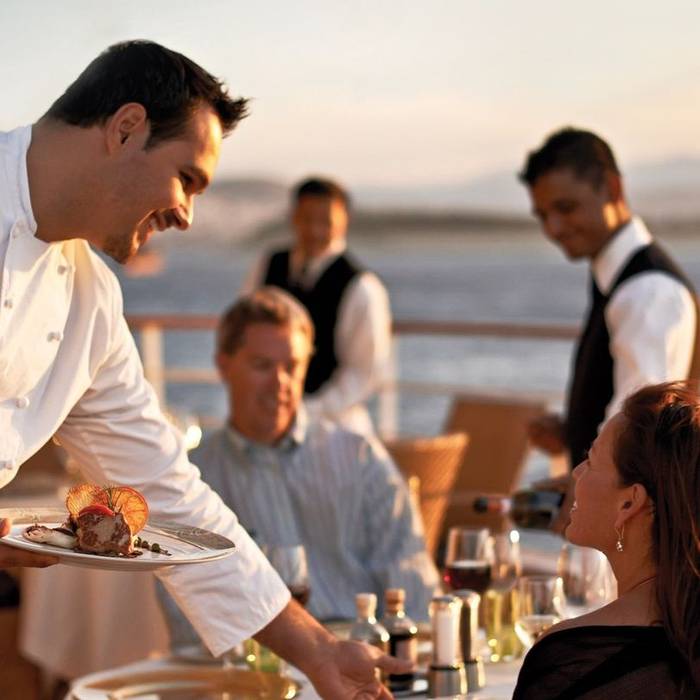 On board this luxury cruise ship you'll find a divine selection of Italy's best cuisine is served à la carte in La Terrazza. Authentic recipes and the freshest ingredients come together with flair and passion — a flavourful expression of Silversea's distinctive Italian heritage.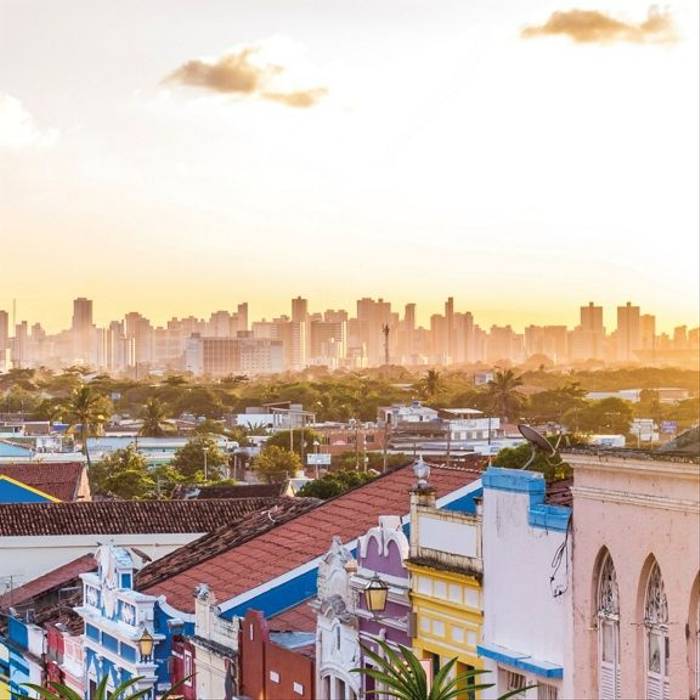 Named after the coral reefs that surround its coastline, Recife is the capital of the Brazilian state of Pernambuco known for its love of culture and fabulous carnival celebrations. As well as modern high rises, it has a colourful historic centre and magnificent beaches cooled by Atlantic breezes.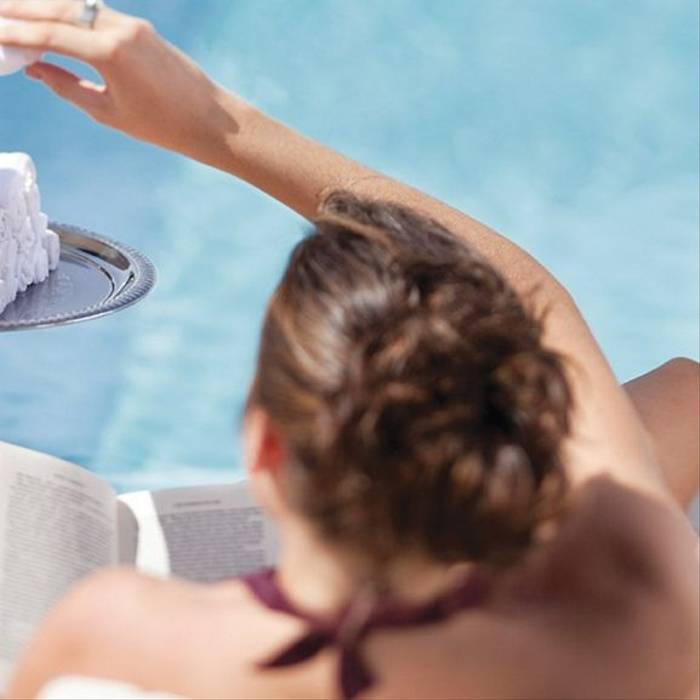 Enjoy a taste of the finer things in life at Dolce Vita as you sip on your favourite cocktail to the strains of grand piano. Or catch up with friends in the Panorama Lounge after dinner and dance the night away to house DJ. For those who prefer a tranquil venue for an after-dinner digestif, Connoisseur's Corner offers a prestigious range of cognacs and whiskies as well as cigars.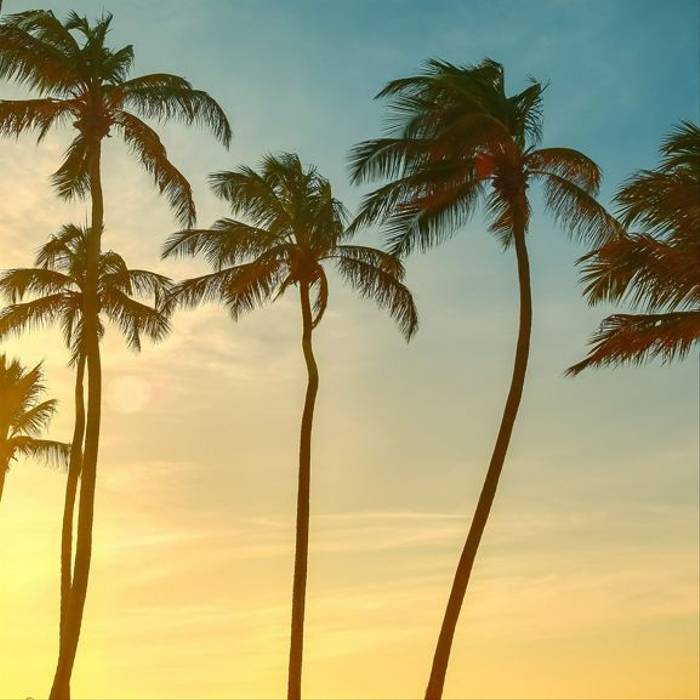 This large and vibrant city is the capital of Brazil's Ceara state and is famous for its sunny beaches – it has over 30km of beach – and party atmosphere. To the east, the Sunrise Coast, you'll find quaint fishing villages while the west Sunset Coast features long stretches of pristine sands. Here you'll also find delicious seafood and craft fairs with leather goods, handicrafts, paintings and fabrics.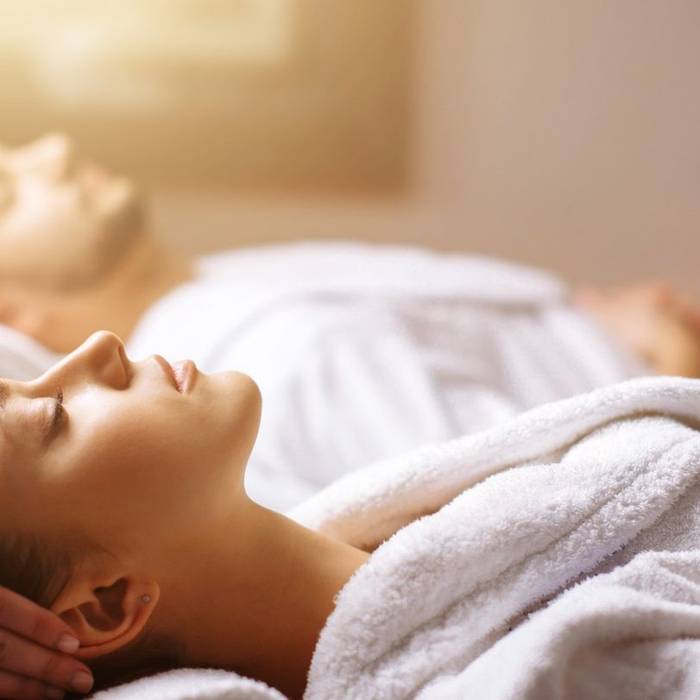 Enjoy some outdoor time on the sheltered pool deck with its sparkling pool and whirlpools as waiters from the nearby bar and grill make sure you stay refreshed all day. Silver Moon also has a jogging track and a fitness centre that runs complimentary Pilates and yoga classes as well as a personal trainer for those who want to be more active during their days at sea.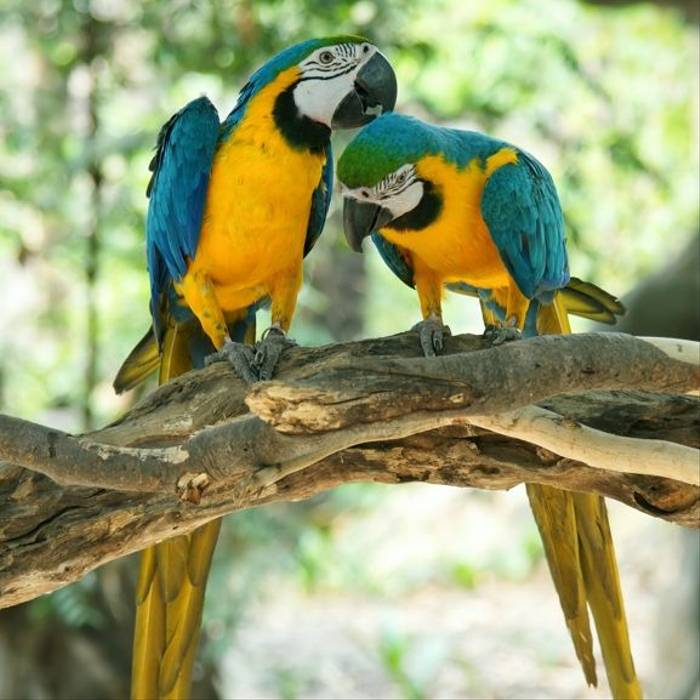 Devil's Island/Île Royale
These three remote islands of sharp rocks and swaying palm trees were the site of a French penal colony. Made famous by the movie Papillion, the prison buildings are now only occupied by resident monkeys and birdlife. Wander around their ruins for a fascinating insight into a grisly history that contrasts sharply with the beautiful views and beaches.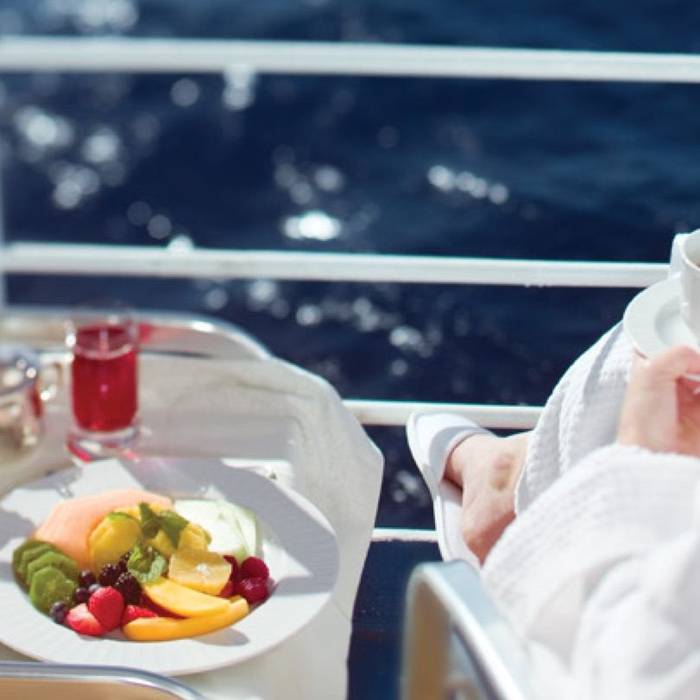 Choose from a range of fantastic dining options available on Silver Moon from Spaccanapoli, an authentic Italian pizzeria, to teppanyaki at Keiseki and intimate dining at Silver Note, where you can dine to the smooth sounds of live jazz and blues. As ever with Silversea, you can enjoy your cruise your way. Open-seating dining with no assigned times or tables mean you are free to dine when, where and with whom you please.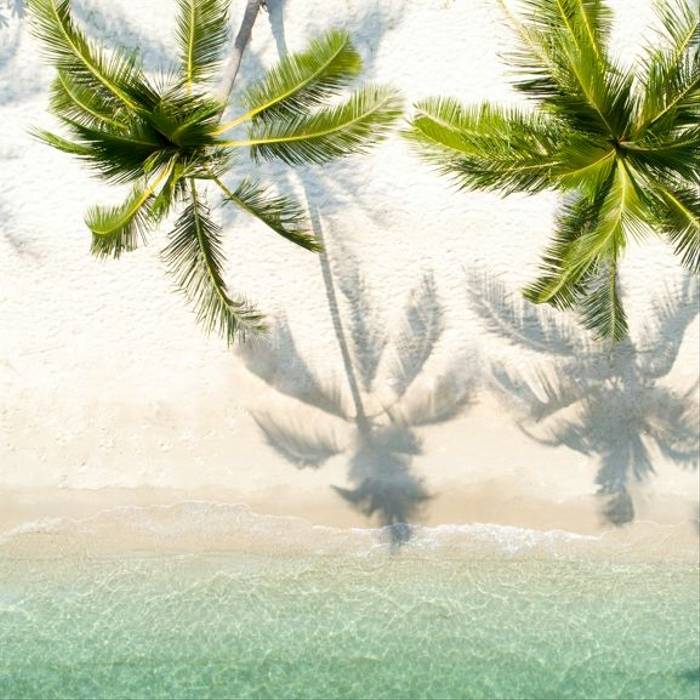 Bridgetown (Barbados)
- Disembark Silver Moon and Hotel Stay
Today you'll arrive in Bridgetown, the bustling capital city of Barbados, where you'll disembark Silver Moon and transfer to your hotel. Barbados is a country of natural beauty, vibrant culture and hospitable locals that welcome visitors with open arms and you'll have a three night stay to explore all its treasures.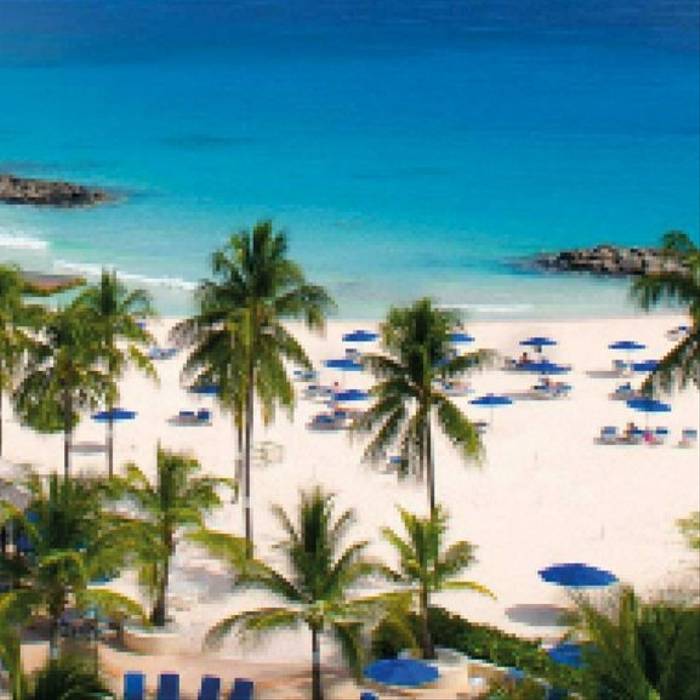 You'll enjoy a three night stay at the five-star Hilton Barbados where every room offers a view of the sparkling Caribbean Sea from its own private balcony. You'll also have access to two white-sand beaches, a beachfront infinity pool and the luxurious eForea Spa. For those who want to splash about in the water or explore the island's coral reefs, there's also a water sports and dive centre on site.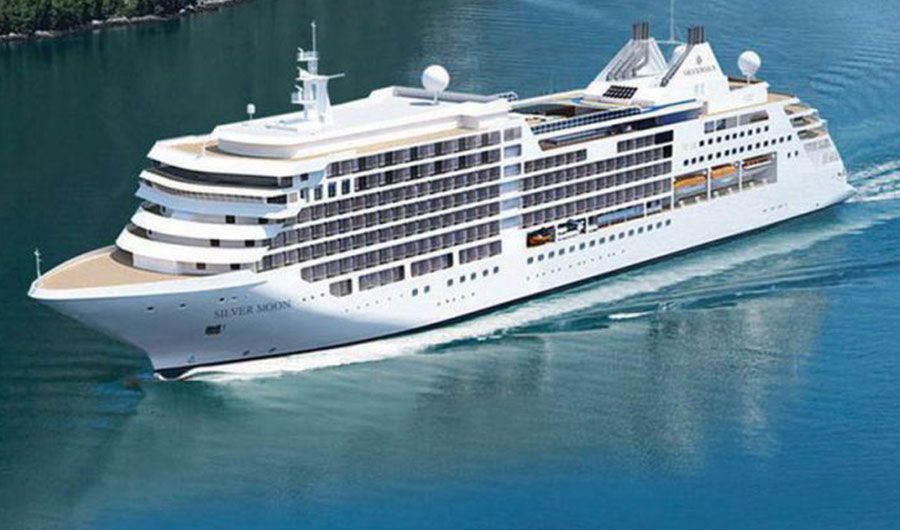 With sleek lines and impeccable taste, Silver Moon will make her debut in August 2020 in the only way Silversea know how – luxurious style. Similar to her sister ship, Silver Muse, Silver Moon offers her guests new dining venues, larger spa facilities and even more stylish opulence. Choose from one of the six restaurants to explore world cuisines from Atlantide with its European seafood dishes to Kaiseki where you can sample delightful sushi rolls and hibachi from Japan. With a new culinary immersive experience to explore each destination's delectable treats together with traditional Silversea hallmarks such as spacious suites and a butler service to attend to your every need – you'll discover a whole new side to luxury cruising with Silver Moon.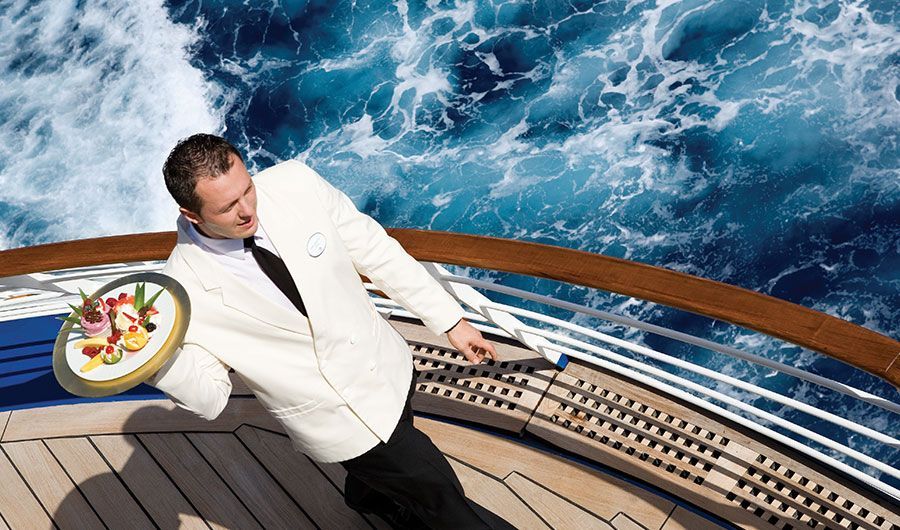 Sea and Land Taste
Take an immersive culinary tour of every destination with the all-new Sea and Land Taste (S.A.L.T.) programme.
Silver Note
Sample delicious tapas or enjoy the sophisticated evening menu to the sound of live jazz and blues.
Venetian Lounge
Stunning shows and live entertainment acts make every evening on board an unforgettable experience.