Africa Rail & Victoria Falls Adventure
Includes a Cunard Voyage and Victoria Falls Tours
Limited Cabins Available | FREE Outside to Balcony Upgrade | All-Inclusive Luxury Rovos Rail Journey
21 nights | 10 Jan 2021
Africa Rail & Victoria Falls Adventure
Includes a Cunard Voyage and Victoria Falls Tours
Limited Cabins Available | FREE Outside to Balcony Upgrade | All-Inclusive Luxury Rovos Rail Journey
21 nights | 10 Jan 2021
Get The Full Experience...
Discover the highlights of Africa during stays in Cape Town and Victoria Falls, complemented by an unforgettable rail journey on board the Rovos Rail.
There's no more refined way to travel to Africa than on board the exquisite Queen Mary 2. After a night on board in Cape Town, you'll disembark for a hotel stay to explore this cosmopolitan city further. Your next African adventure sees you immerse yourself in the splendour of a bygone era as you step on board the reconditioned wood-panelled coaches of the Rovos Rail. Journey through Africa's diverse landscapes to Pretoria in the comfort of vintage wooden cabins, enjoying delicious cuisine. You'll complete your holiday with a stay at the Royal Livingstone Hotel near Victoria Falls where a series of tours will reveal the power and majesty of one of the most spectacular waterfalls in the world, the beauty of the Zambezi River and the region's incredible wildlife.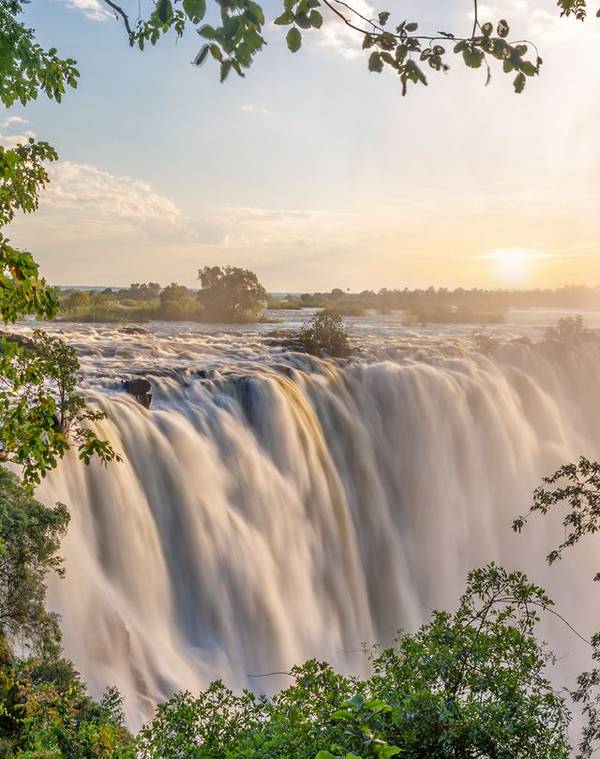 Package Includes
14 night full-board cruise on board Queen Mary 2
FREE Outside to Balcony upgrade
Overnight in port in Cape Town
1 night five-star hotel stay in Cape Town at The Table Bay
2 night all-inclusive luxury Rovos Rail journey in a Deluxe Suite from Cape Town to Pretoria
All-inclusive meals with fresh local ingredients complimented by fine South African wines
Off train experiences in Kimberley and Matjiesfontein
1 night five-star stay at the Sheraton Pretoria Hotel
3 night five-star stay in Victoria Falls at the Royal Livingstone Hotel
Fully escorted walking tour of Victoria Falls
Royal Livingstone Express train journey including a five-course dinner and drinks
Fully escorted Lady Livingstone river safari
All hotel stays include breakfast
All transfers
Inbound flight (London arrival - regional flights available)
ATOL protected
Flight from
Other regional airports may be available*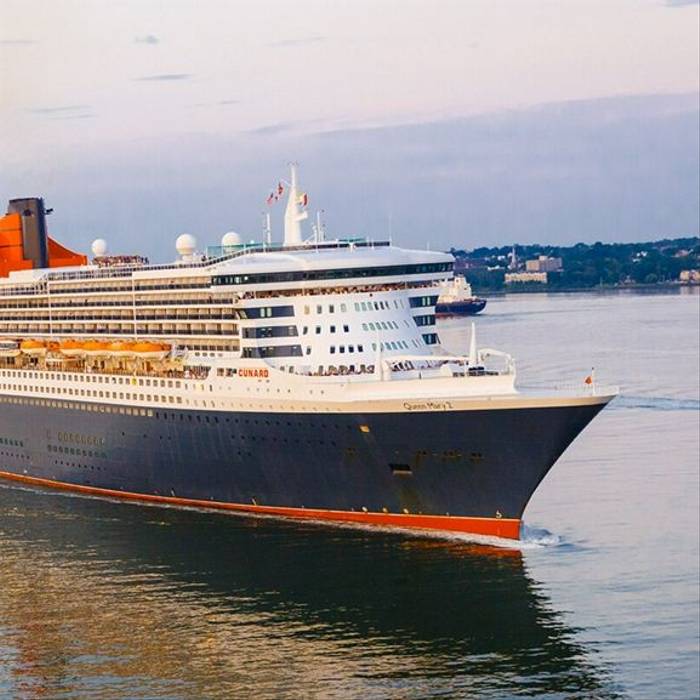 Southampton
- Embark Queen Mary 2
For over a century and a half, Cunard have epitomised the sophisticated grandeur of ocean travel. The Queen Mary 2 is one of the most famous ships in the world and will transport you to a more refined age, while surrounding you with all the luxury and modern amenities you could wish for on your cruise holiday.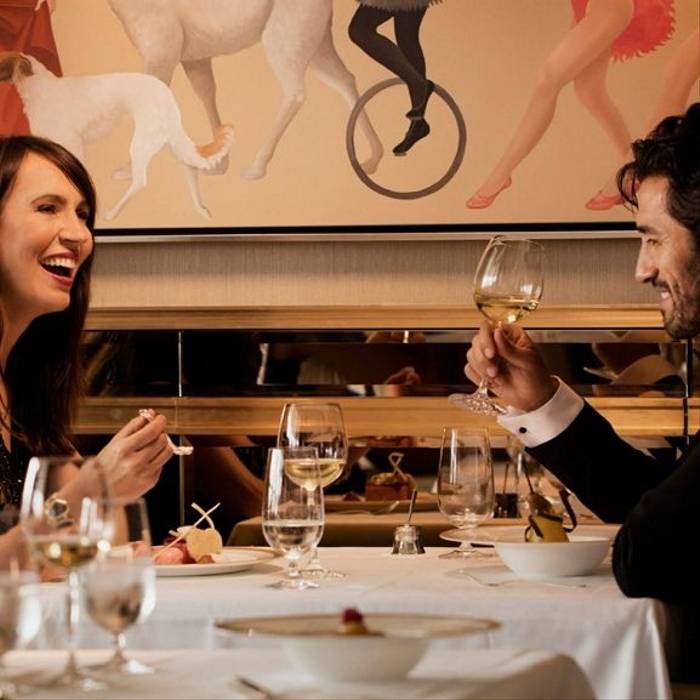 Queen Mary 2 is one of the most luxurious liners at sea. Find world-class entertainment, sumptuous cuisine, an on board planetarium, as well as the Canyon Ranch SpaClub® and famous speakers from the arts and beyond to entertain you on your voyage.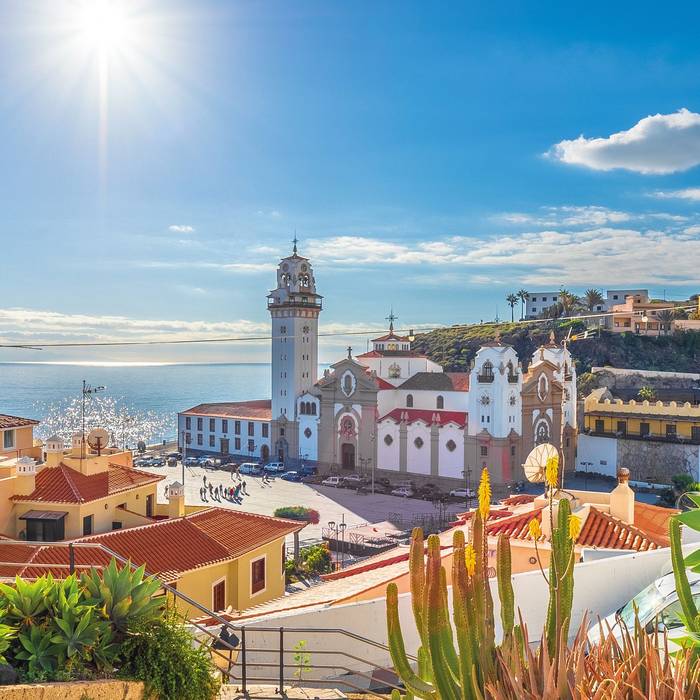 The largest of the Canary Islands, Tenerife is towered over by a dormant volcano, Mount Teide, and its beaches range from golden yellow to black sand as a result of its unique geology. With year-round sunshine, spectacular scenery, rich colonial architecture and abundant marine life, Tenerife has plenty of attractions for visitors.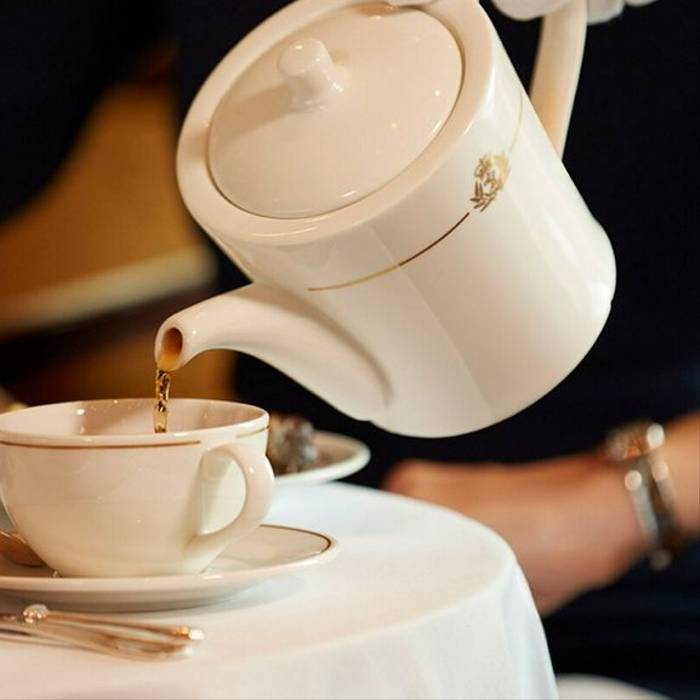 From morning to night you'll be spoilt for choice with activities and entertainment options on board. Take afternoon tea in the Queens Room, which at night turns into the largest dance floor at sea, or enjoy an evening at Illuminations, a luxury 3D cinema, a planetarium and a classical music venue.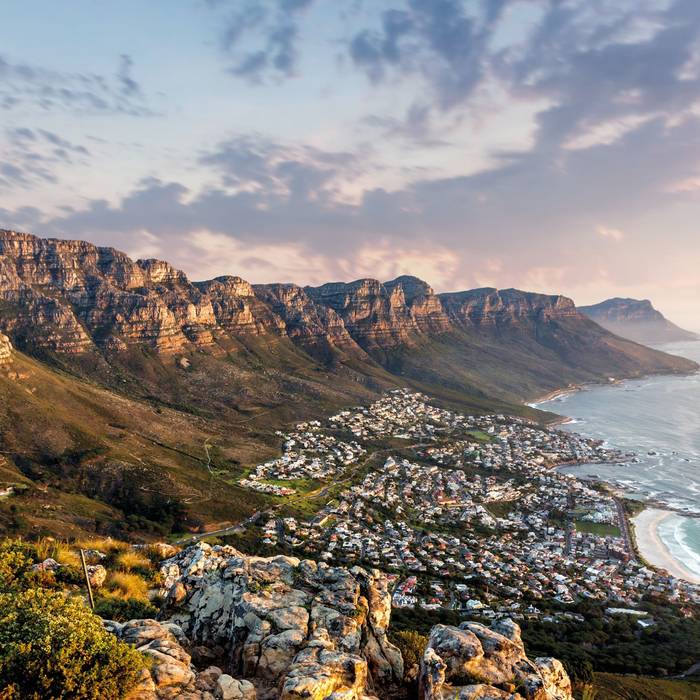 Home to glorious golden beaches and penguins diving beneath crystal clear waters, Cape Town also has a lively atmosphere so it is no surprise that it welcomes you with open arms. Discover whales on a whale-watching tour, or simply wander through the Kirstenbosch National Botanical Garden which is nestled at the foot of Table Mountain and absorb the tranquillity of your surroundings.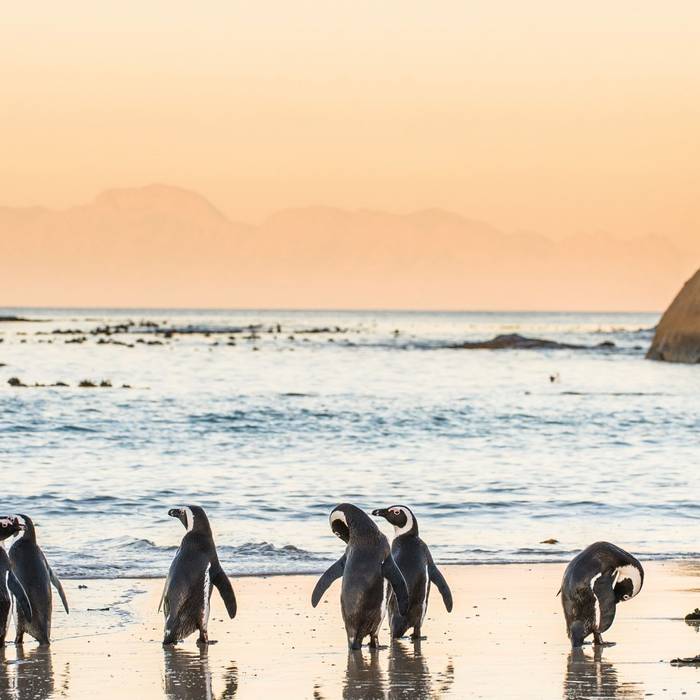 Cape Town
- Disembark Queen Mary 2 and Hotel Stay
Saying goodbye to Queen Mary 2, you'll disembark in Cape Town for a five-star hotel stay at The Table Bay. Standing magnificently on the Victoria and Alfred Waterfront, this luxury hotel enjoys a picturesque backdrop of Table Mountain and the Atlantic Ocean. It's also conveniently close to Cape Town's centre with a stunning array of tourist attractions and world-renowned restaurants.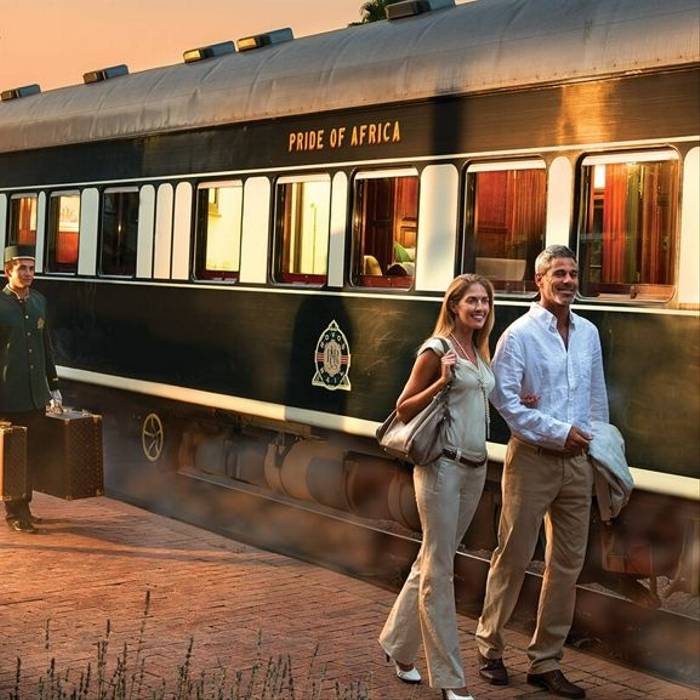 Cape Town
- Embark Rovos Rail
After your hotel stay, you'll board the iconic Rovos Rail for your overnight journey to Pretoria, travelling through the scenic winelands of the Cape, mountain ranges and the vast wilderness of the Karoo. Enjoy lunch and afternoon tea in the sumptuous surroundings of the dining, lounge and observation cars before enjoying an off-train excursion in the historic village of Matjiesfontein with its collection of vintage cars and railway carriages.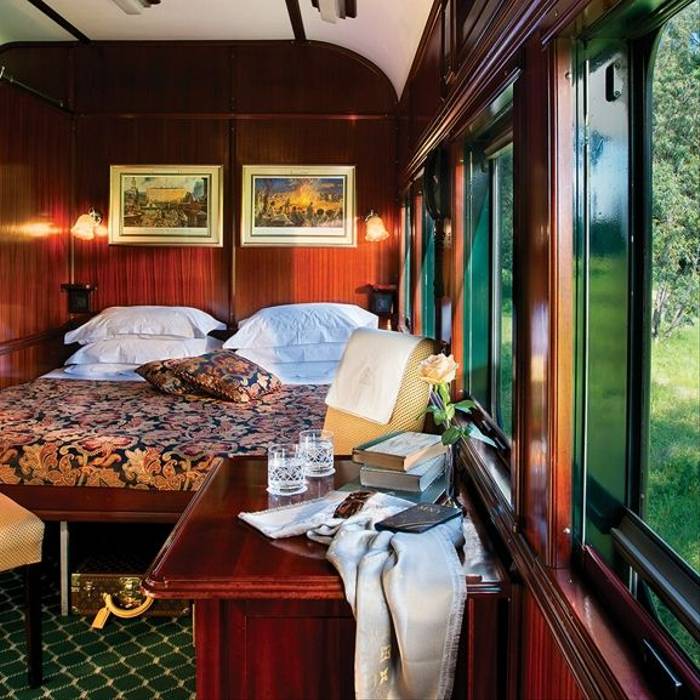 You'll continue your journey in the exquisite comfort of the Rovos Rail. Enjoy traditional dishes, freshly made with locally sourced ingredients and complemented by a selection of fine South African wines in the charming atmosphere of the Victorian dining car. You'll also stop at Kimberley for a tour of the Kimberley Mine Museum and the Big Hole, the largest manmade hole in the world created in the search for diamonds.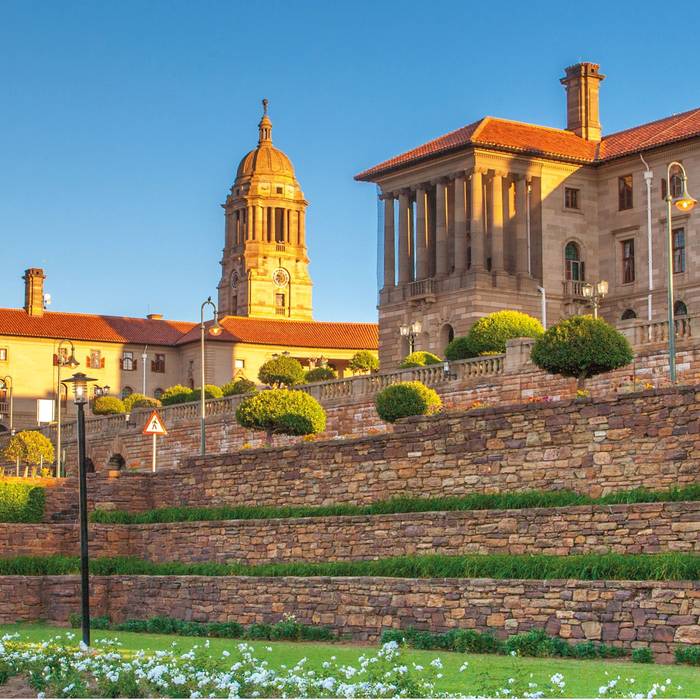 Pretoria
- Disembark Rovos Rail and Hotel Stay
Arriving in Pretoria, you'll disembark Rovos Rail for an overnight hotel stay. This historic city is full of grand architecture and has been at the centre of so much of South Africa's history. Aside from the historical sites such as the Voortrekker monument, Union Buildings and statue of Nelson Mandela, you'll also find nature reserves and botanic gardens to explore.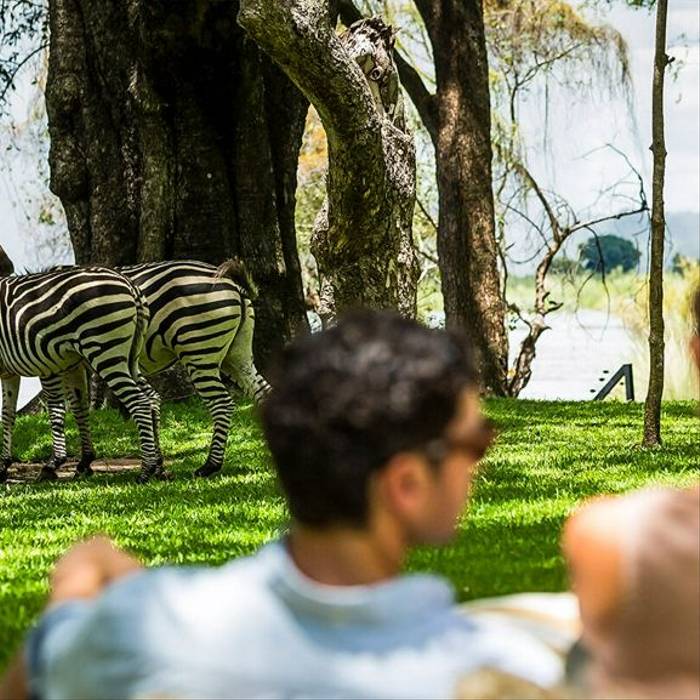 Victoria Falls
- Hotel Stay
Following your flight to Zambia, you'll stay at the five-star Royal Livingstone Hotel on the banks of the mighty Zambezi, in the prime position to experience the thunderous Victoria Falls. Zebras, giraffes and other wildlife roam around the grounds of the hotel and you can even enjoy a spa treatment along the banks of the river under the shade of a monkey tree – this is a hotel like no other.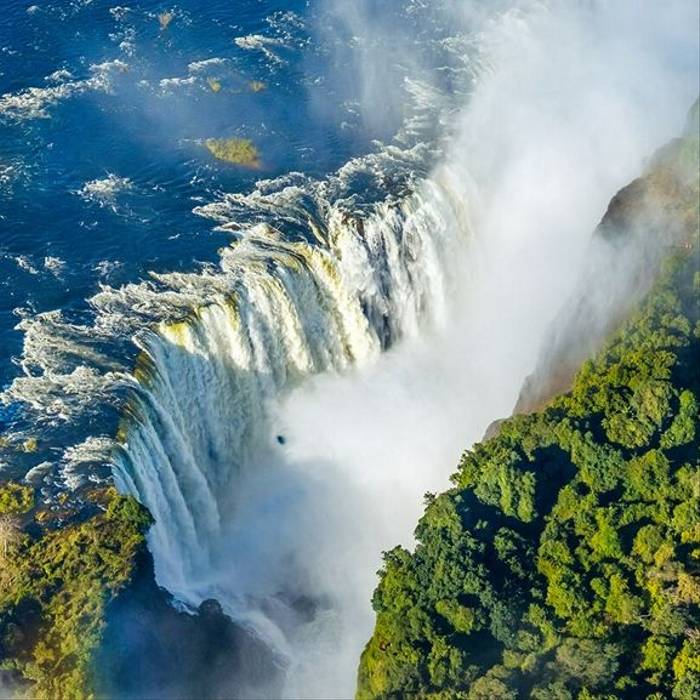 Victoria Falls
- Hotel Stay and Tour
Today you'll join a walking tour of Victoria Falls, the greatest curtain of falling water on earth. Walk amidst the lush rainforest, encountering increasingly spectacular views of the falls as it crashes over the cliff and plunges 108 metres into the whirlpool below. You'll then embark Lady Livingstone for a sunset cruise along the Zambezi River where you'll witness spectacular views of wildlife while sipping your complimentary drink.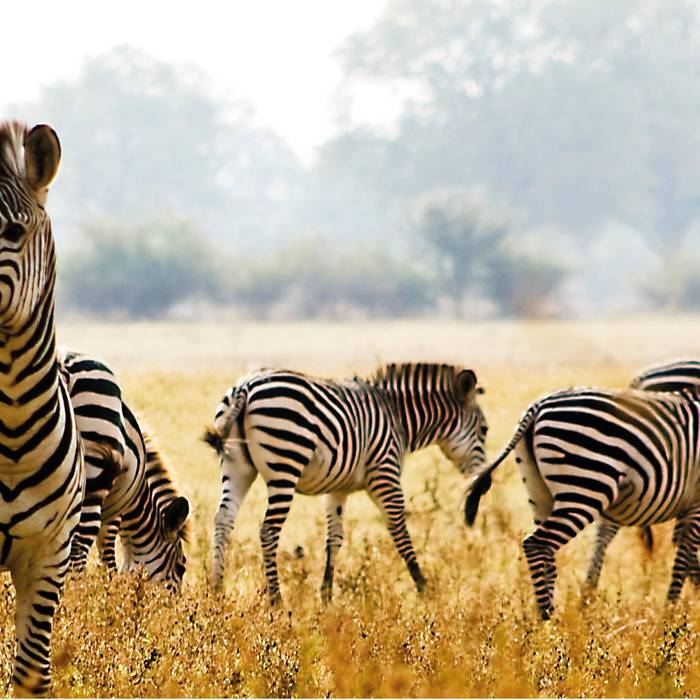 Victoria Falls
- Hotel Stay and Tour
Take a trip back in time as you board the elegant Royal Livingstone Express Train. Comprised of five carriages, you will travel along the Mulobezi railway line through the heart of the Zambezi River Valley shrouded in vintage luxury and opulence. During the ride, you will indulge in a fabulous fine-dining experience while keeping an eye out for giraffes, zebras or white rhinos – the perfect end to a magical holiday.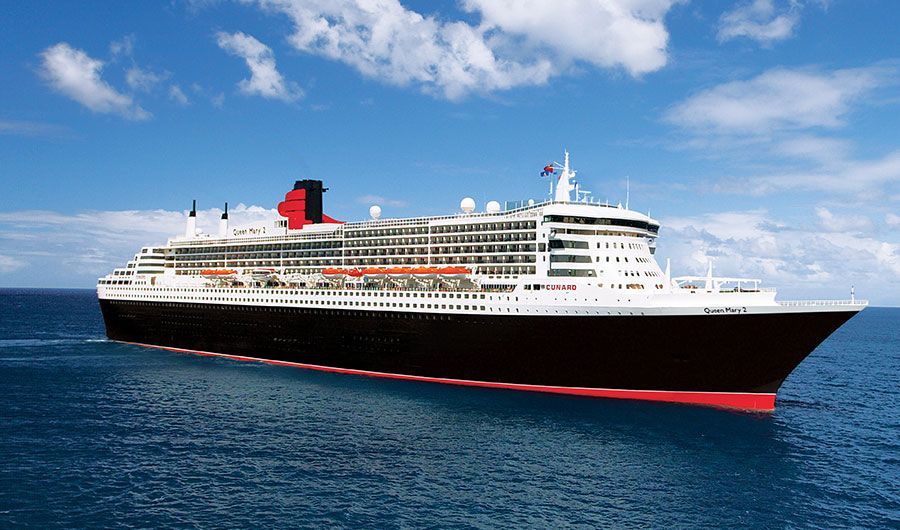 Quite simply, the Queen Mary 2 is the most magnificent ocean liner ever built, so, a fabulous cruise holiday on this wonderful ship is an experience of a lifetime. Cunard have incorporated the very latest in modern facilities, entertainment and enrichment opportunities into a ship radiating the opulence, charm and glamour of cruising's Golden Era. Your fine dining options include several-course gourmet delights with classy touches like Wedgewood china and Waterford crystal. Be entertained by lavish musical shows, dance in the largest ballroom at sea with a superb resident orchestra, and with four marvellous pool areas for relaxation, this wonderful ship has everything you could possibly want for the most marvellous time at sea.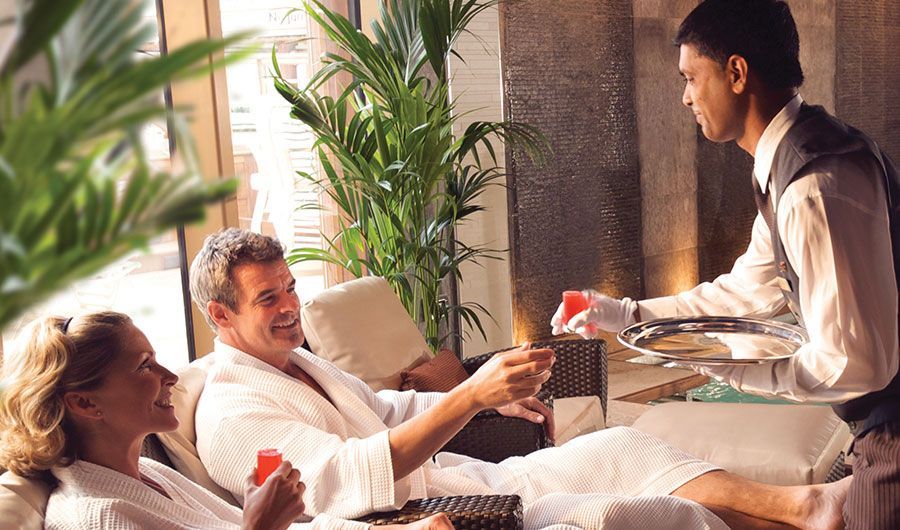 Queens Room
Head here for traditional afternoon tea or to dance the night away at one of the glamorous balls.
On Deck
Take part in Cunard's traditional games of shuffleboard and deck quoits. Challenge friends or join in one of the organised tournaments.
Commodore Club
Enjoy a signature cocktail as you sail towards the horizon or try the Martini Mixology or Whisky Tasting classes.